Not convinced? What if we told you there are actually 13 furniture roles filled with this list?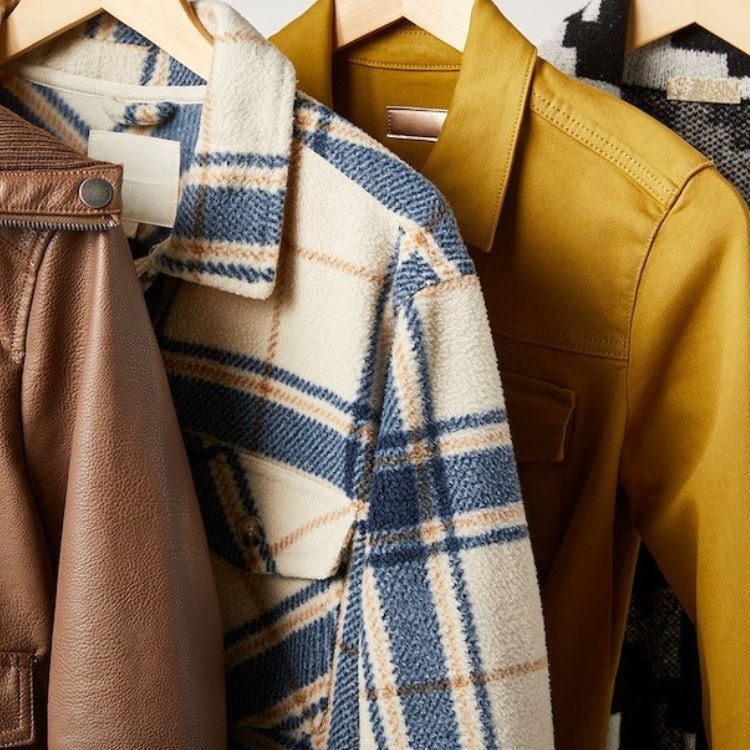 ...and it's wallet-friendly
If you're ever at a loss purchasing furniture and decor for your home, think about how you shop for your wardrobe. Yes, that velvet emerald-green dress is perfect for your holiday party and does in fact just scream your name, but you know at the end of the day your closet can't be full of "fun" purchases like that dress. You've got your staples you know you'll rely on time and time again, and every once in a while, you'll find a piece that you literally want to live in. It's perfect for work but you also like wearing it out on the weekends; it's lightweight enough for summer but can easily be layered for winter. And when you find one of those pieces, you know it's worth paying a little more for. Those are the pieces you want to invest in for your home: timeless furniture that also happens to be versatile enough to serve multiple functions in your home.
Versatility is even more important when you're short on space — or cash — in your home. When you do decide to make a big purchase, you want to make sure it's a wise one. One way to ensure you're getting something worthy of the space it takes up (and the money it costs) is to invest in pieces that can play two roles. Why buy one side table when you can buy a set of three that stack on top of each other? It's all about multifunctionality and anticipating your own needs when it comes to additional surface areas, storage, seating, or serving space. Pair that utility with a design aesthetic you love and you've found your perfect home shopping equation.
To give you some ideas, we found five of the most versatile furniture pieces out there, and explained why they're worth it.
Source: @oh.eight.oh.nine
A Sofa Bed
We'll start with the most obvious — this one literally has two pieces of furniture in the name itself. Compared with a standard sofa of the same quality, a sofa bed is going to cost you a bit more. But, if you're in a studio or one-bedroom apartment and anticipate having overnight guests, like ever, a sleeper sofa is a brilliant solution that gets you two pretty essential pieces of furniture in one. Even without a second bedroom, you'll be prepared to handle friends and family coming to visit like a pro.
If your most recent experience with a sofa bed was in a hotel or your grandparents' basement, you might be surprised by the variety of styles (and quality of mattresses) available. You definitely don't have to compromise on the overall appearance of your living room. This sofa from Article goes a step beyond your average sofa bed — it's a sectional sofa with a pull-out memory foam mattress, plus the chaise lifts up to reveal a large storage area. It's perfect for stashing the blankets and linens for your spare bed.
Source: Front + Main
A Drop-Leaf Dining Table
The first large piece of furniture most small apartment dwellers will ditch is a dining table. A traditional dining table (plus chairs) can take up a lot of space, and though we may not want to admit it, many of us end up eating our meals on the couch anyway, so it's easy to write off as nonessential. But, anyone who has tried to host guests without a true dining table knows how impractical that is.
With a drop-leaf table, you don't have to sacrifice a ton of square footage to accommodate a good-sized dining table. In their skinniest form, most drop-leaf tables only take up around 15-30 inches in depth. It's enough space for two people to eat comfortably, or to do work at, but with one or both leaves extended, you can easily have room for a group to dine comfortably. Even if you have a designated dining area that'll fit a standard dining table, having one that collapses and can be pushed to the side of the room or removed entirely means more flexibility for hosting at your home or using your dining room as a part-time workout studio. This casual-meets-traditional table from Pier 1 has the appearance of a hefty farmhouse dining table, but with the leaves folded down, is only 17 inches deep, transforming it into the perfect low-profile console table.
Source: @kellilamb_
Nesting Side Tables
Side tables that stack on top of each other are an organization lover's dream. These sets of two or three tables only take up the space of one, but when you need additional surface space for drinks or plates — whether that's every night or only occasionally when guests come over — you've got it easily within reach. The shapes and materials available are many, but we love the geometric, streamlined shape and beautiful, natural wood grain of these Mistana nesting side tables from Wayfair.
Source: @britdotdesign
Comfortable Dining Chairs
If your living room doesn't comfortably accommodate armchairs in addition to a couch, you'll be in a bit of a pinch if you ever entertain large groups, and you'll end up searching your home for spare seats. If you plan on needing the extra seating fairly regularly, it's smart to invest in a couple of cushioned dining chairs that are comfortable enough for lounging so no one is stuck on a stiff, hard chair.
If your dining table seats four or is round, it makes sense to buy four comfier seats; however, if your table is set for six, it would be natural to have accent chairs at either end of the table and slimmer, non-cushioned seats at the other settings. Plus, if you ever work at your dining table, your bum will thank you. This tufted chair from Pottery Barn is slim in its profile so it won't take up too much space, but is cushioned on both the seat and back for maximum comfort.
Source: @interiordefine
A Storage Ottoman
We'll put this simply: not every coffee or side table can be used as a seat, but almost any ottoman can be turned into a table-like surface with the help of a tray. A large, upholstered ottoman is a versatility triple-threat, able to serve three roles: as your coffee table (add a tray so it's stable enough for drinks, candles, and books), as an extra seat or footrest; or as additional storage for blankets, movies, or remotes. This simple ottoman from Ballard Design makes all that hard work look easy — oh, and did we mention it can be customized with more than 350 fabrics?