When she's not on set starring in Nickelodeon's That Girl Lay Lay, dancing her way through La La Land, or appearing in cameos on Grace and Frankie, actress, dancer, and fitness instructor Tiffany Daniels can be found teaching her sold-out, high-energy spin classes in LA. While Daniels' penchant for dancing remains (she was a former Laker Girl and on Broadway), she's just as involved in the health and fitness industry. For her, wellness is more than LA's devotion to juice cleanses, cold plunges, and IV therapy. "Everything I do is motivated by my desire to live my life in full pursuit of longevity, love, and success across the board," Daniels said. "To me, wellness is treating this one life and this one body like a temple and a gift. I am selective with what I eat, where I go, who gets my time, and who gets my glow!"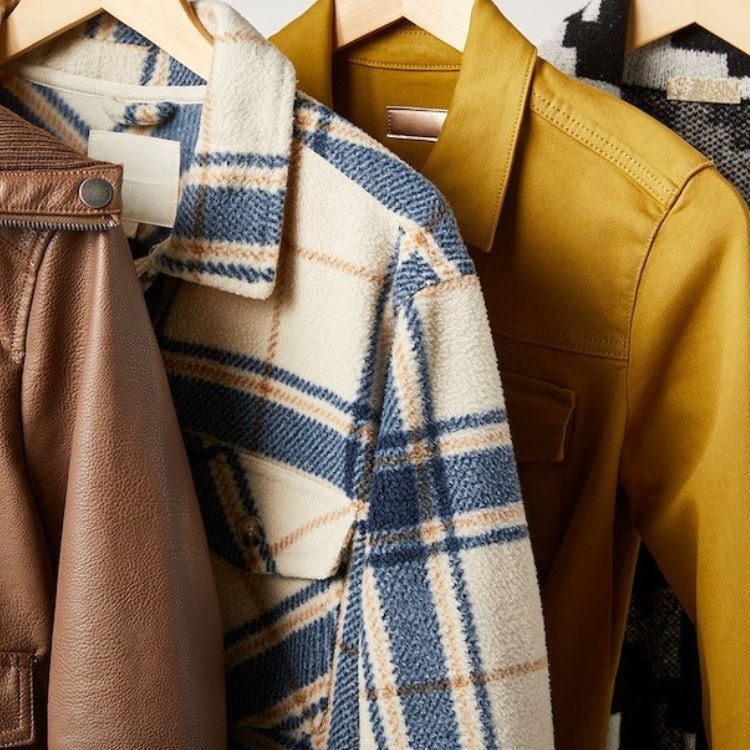 ...and it's wallet-friendly
Daniels made the commitment to wellness—what she refers to as "preserving the sexy"—years ago, so she doesn't have to make time for it; it comes naturally. "I don't know who I am without self-care… Wellness makes me feel good. And when I feel good, I look good. When I feel good, I do good. It is all about making the lifestyle and wellness changes that work for you." Read on for Daniels go-to wellness rituals that help her "preserve the sexy," or feel her very best.
Meet the expert
Tiffany Daniels
Actress, dancer, and fitness instructor
With a background in dance and Broadway, Tiffany loves performing and views teaching spin classes as another outlet for her to perform while helping people reach their fitness goals. Tiffany currently teaches spin classes at premier boutique fitness TRUFUSION in West Hollywood, California.
Eating a plant-based diet
When it comes to wellness habits, Daniels' non-negotiables start in the kitchen. "I have been plant-based for a very long time and it was one of the best decisions I've ever made," she affirmed. "Breakfast is the one meal that I am committed to cooking everyday, no matter what time of the day it is."
If you think that plant-based meals involve a lot of time and effort and can't stack up to their meaty counterparts, Daniels proves otherwise. "My life is busy by design, so most of my meals are simple and quick," Daniels expressed. "My typical breakfast consists of a plant-based probiotic yogurt parfait with gluten-free granola, blueberries, strawberries, and cinnamon, plus two plant-based, gluten-free breakfast sausages and a matcha latte. Lunch is usually served at work, so I get whatever the vegan option is for the day. 90% of the time dinner is a homemade salad with power greens, bell peppers, mushrooms, cucumber, chickpeas, raw sunflower seeds, olive oil, and a little balsamic glaze. If I need a little more protein for the day, I will add a veggie patty or plant-based Italian sausage on the side."
Maintaining a skincare routine
While Daniels is never married to any one product for very long, her current skincare line-up includes a few must-haves. "I really like to change things up to allow room for product exploration," she confessed. "Right now, I am currently using quite a few of the "Youth to the People" skincare products. One of the beauty secrets I discovered on Pinterest is mixing baking soda into my cleanser to add a little exfoliation! The other favorite addition to my skincare routine has been the Solawave Red Light Therapy Wand."
Switching up her fitness regimen
For Daniels, working out is about being strong, and she credits her healthy vegan diet and consistent exercise for feeling (and looking) fit and fabulous over 40. "Physical fitness has also become a huge piece of my identity, so much so that I became a fitness instructor in 2015," she said. "I make sure to get a 90-minute sweat sesh in at least four times a week, six if time permits." One of Daniels' tips for reaching your fitness goals? "Change up the workout routine!" she asserted. "Don't allow your body and mind to fall into the habit of the exact same thing every day. Variety is the spice of life, right?"
And, of course, she practices what she preaches. "I teach spin classes, but I also love walking uphill or StairMaster intervals as my cardio," she shared. "Hot Pilates kicks my a** like no other. I love to lift weights at the gym or take kettlebell classes at my studio. And I gotta get at least one hot yoga sesh in a week or my 42-year-old body screams at me!"
As for Daniels' other piece of advice for holding yourself accountable to your fitness goals? Plan out your workouts at the beginning of the week, just as you would your work meetings or beauty appointments. "Put them in your calendar or planner and an additional location that you see every day as a visible reminder," she suggested. "I post my workouts on my white board in my 'Command Center,' another brilliant Pinterest discovery I made! (Look it up…trust me.)"
Prioritizing daily self-care rituals and supplements
Daniels is all about wellness from the inside out, and her tried-and-true self-care rituals ensure she prioritizes herself first and foremost. "I have a full supplement routine in the mornings, I light a candle in gratitude every day, I do a 30-minute stretch before I start every workout, I go to therapy once a week, and I lay in the steam room as often as I can," she described. "I'm working on getting journaling and meditation on my non-negotiable list, but the struggle is real, y'all!"
While Daniels keeps a back-to-basics approach to skincare, her wellness supplement regimen is another story (her collection would make any wellness girlie envious): plant-based collagen builder, pre and probiotic supplements, maca powder, ground flaxseed, MCT oil, spirulina, sea moss gel, ashwagandha, chlorophyll supplements, Vitamin B12 drops, Vitamin D3 drops, aloe vera juice, and lemons, just to name a few. Daniels admitted that it may seem overboard, "but they all serve a purpose, and baby, I am worth it!"