As much as we love TJ's, we know there isn't one in every city. So, when we talk about all the hacks, the inexpensive prices, and all the healthy options you can buy, it's heartbreaking when you can't get into a store yourself. The FOMO is totally real! Thankfully, Trader Joe's understands and wants everyone to get a chance to get in on the amazing thing that is our favorite products.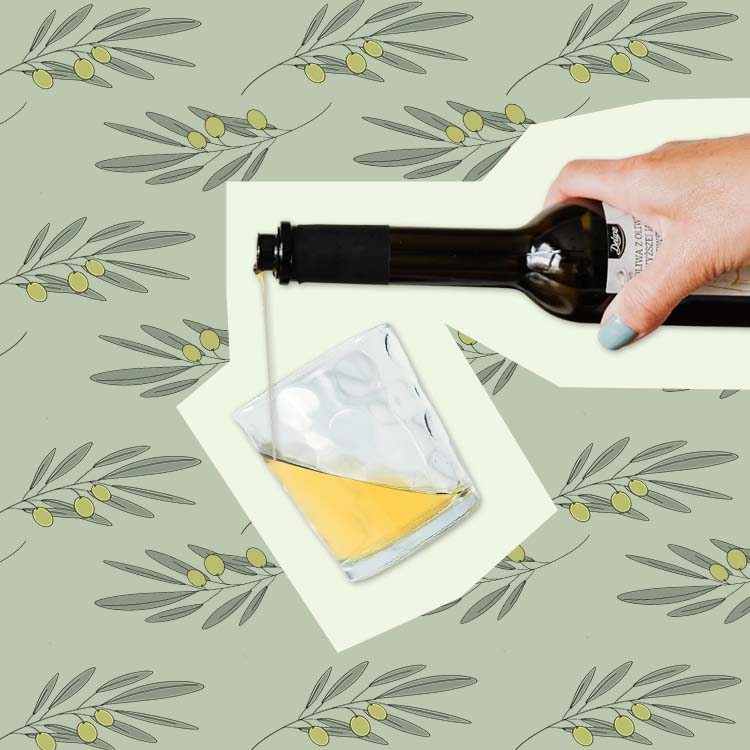 we love olive oil, but this seems a bit too far... or is it?
Drum roll, please. Yes, you read that title right: our favorite grocery store of all time has products available on Amazon, our OTHER favorite online retailer. YAY!
Here are a few tips to know about shopping TJ's on Amazon:
A lot of products come in two or multi-packs. This is great if you know you'll use them up, like snacks or coconut oil for cooking.
MOST of the products are Prime eligible; however, check to be sure before you add them to your cart!
Make sure whatever you're purchasing comes straight from the Trader Joe's page. There are a lot of items out there from other sellers, and since this is food, you just want to be safe it's coming from a good place.
Everything Trader Joe's Gyros via Quinn's Place