It's officially cozy season: that time of year when being bundled up and staying inside is so much better than going out.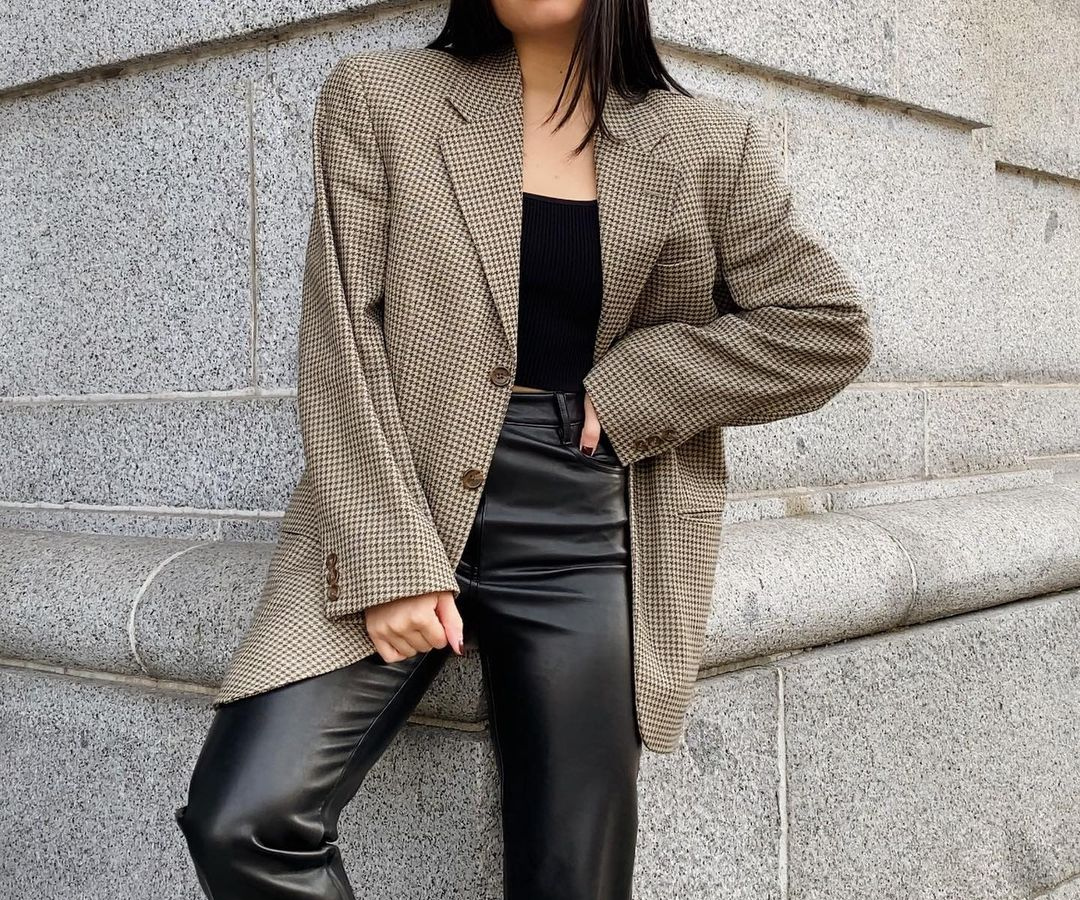 9-5 has never looked better
This weather is ripe (no pun intended) for stirring something warm and hearty over the stove — which is why I love to plan date nights at home during these months, either with my significant other, my roommate, or even just myself (having a solo date is pretty much my favorite form of self-care). And what's a good date night without a deliciously indulgent meal?
Trader Joe's has so many options for making über-comforting dishes with only a few ingredients, which is exactly what I did with these five recipes. I whipped each of these up recently, two by myself and three with someone else, and they completely checked all the boxes of easy, cheap, and rich in flavor.
From creamy mac and cheese with a hint of sweetness to easy peasy stuffed squash, you'll want these on your radar for your next cozy date night in (or better yet — use it as an excuse to plan one now!). Optional add-in: an affordable bottle of wine.
1. Brie and Fig Grilled Cheese with Pumpkin Soup
Ingredients: Sourdough Batard, Triple Creme Brie Cheese, Fig Butter, Pumpkin Bisque, Butter
First, slice four pieces of bread from the sourdough loaf. Then, cut the brie into slices as best as possible (it is very creamy and sticky). Take two slices of bread to make the first sandwich. Spread one slice thickly with fig butter (or as much as you desire), and place brie slices on the other slice to fill the surface of the bread. Stick both halves together. Repeat with other slices. Get a pan heated over medium-low heat, and when it's hot, melt half a tablespoon of butter. Place both sandwiches in the pan. Cook for three to four minutes, checking the bottom with a spatula. Once it is golden brown, add more butter to the pan and flip over. Cook until both sides of each sandwich are crispy golden brown and the cheese is melty and oozey. Cook pumpkin soup according to directions, and then serve sandwiches with soup on the side.
2. Maple Brussels Sprouts Salad
Ingredients: Shaved Brussels Sprouts, Pure Maple Syrup, Organic Great Northern Beans (drained and rinsed), Organic Herb Salad Mix, Olive Oil, Salt/Pepper
Heat a tablespoon of olive oil in a pan over medium heat. Once hot, add half the bag of Brussels sprouts. Stir together, season with salt and pepper to your taste, and cook on medium heat until crispy and brown — about six minutes. Once mostly cooked through, add one tablespoon of maple syrup and stir together. Then add half of the can of white beans and stir until heated through for a minute or two longer. Take off heat. Add a few handfuls of greens in two bowls. Add Brussels sprouts and bean mixture on top of each. If you want more of a dressing, you can add balsamic vinegar and olive oil.
3. Farro-Stuffed Honeynut Squash
Ingredients: Two Honeynut Squash, 10 Minute Farro, Pepita (or Fall Harvest) Salsa, Greek Yogurt, Olive Oil, Salt/Pepper
Preheat your oven to 425°, and slice both squash in half, lengthwise. Place them (cut side up) on a cookie sheet lined with foil or parchment paper, drizzle with olive oil, and sprinkle with salt and pepper. Bake for 25 to 30 minutes, until a fork punctures the surface easily. During the last 15 minutes of baking, cook farro according to directions and set aside. When the squash is done, take out of the oven and let it cool for a bit until it's easy to handle. Then, scoop the inside into the cooked farro, leaving some flesh around the edge so the skin still holds its shape. Stir together the squash and farro with half a jar of salsa, breaking up any large squash chunks with a spoon. Then, scoop the mixture back into the squash shells for a pretty aesthetic, and top with a dollop of Greek yogurt.
4. Pulled Pork Fall Nachos
Ingredients: Organic Blue Corn Tortillas Chips, Shredded 3-Cheese Blend, Sweet Potato Ribbons, BBQ Pulled Pork, toppings of your choice (salsa, Greek yogurt/sour cream, etc.)
Preheat oven to 325°. Cook sweet potatoes according to package directions (I did the stovetop option). While sweet potatoes are cooking, cover a sheet pan in tin foil or parchment paper and top with one layer of chips. Then cook the pulled pork according to package directions as well. Once sweet potatoes are done, top the chips with half the amount of potato, and half the amount of pork. Then sprinkle a large handful or two of cheese on top. Place a second layer of chips on top, add rest of potato and rest of pork, and another handful or two of cheese. Place in oven and bake for five minutes (everything is cooked, you just want the cheese to be melty). Take out and let cool for a minute as you add your toppings, then dig in.
5. Butternut Squash and Pumpkin Mac n' Cheese
Ingredients: Cubed Butternut Squash (feel free to cut into smaller pieces if they are too large for your liking), Macaroni, Pumpkin Cream Cheese, Quattro Formaggi Cheese, Milk (of your choice, I used two percent, dairy), Salt/Pepper
Preheat oven to 400°. Lay butternut squash on a sheet pan lined with tin foil or parchment paper and drizzle with olive oil, salt, and pepper. Mix around. Place in oven and roast for 30 minutes, stirring occasionally. While the squash is cooking, start boiling the water for the pasta. Once the squash is done, take it out of the oven and set it aside. Then, cook macaroni according to the package directions, but only for six minutes instead of nine. While it is cooking, heat two cups of milk on low in a small pot. Right before it starts to bubble, whisk in half the container of cream cheese. Once it's all whisked smoothly, add most of the bag of cheese, leaving a little to top the bowls off with. Mix together for a few minutes until thickened into a sauce, and then turn off heat. Drain macaroni and put back in pot. Add cooked butternut squash, cheese sauce, and stir all together on low heat, until the sauce envelopes the pasta and the consistency is to your liking. Season with salt, pepper, and/or red pepper flakes for a little heat if desired. Top with remaining cheese. Note: this recipe makes four servings, but if you only want the two for date night, cut everything in half.