A leisurely stroll in Trader Joe's on a Sunday morning is one of my favorite weekend activities. I get there early to avoid crowds, when the aisles are freshly stocked and the store is relatively quiet. The hustle and bustle of Sunday shoppers haven't descended quite yet, and it's just me, my cart, and whatever playlist Trader Joe's has on for the day. (Have you ever noticed that their music is always on point?)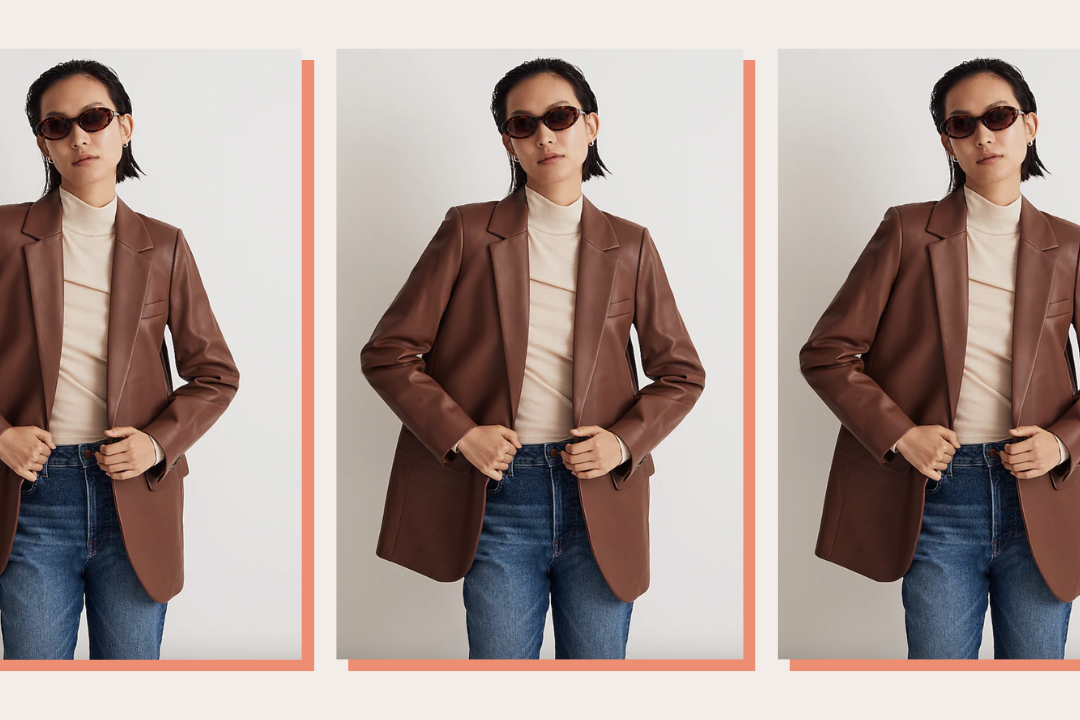 time for your fall wardrobe update!
Part of the magic of Trader Joe's is, of course, that new items are constantly hitting the shelves—often for only a few weeks at a time. The thrill of finding a seasonal item back in stock is second to none (I recently felt butterflies as I tossed a bag of dill pickle potato chips into my cart), but there's also comfort in knowing that your staples will always be there, too. And if we're talking staples, the one item that I quite literally never leave the store without is TJ's Mini Hold The Cone Ice Cream Cones.
Why I Love Trader Joe's Hold The Cone Ice Cream Cones
If you like to end your meals with something sweet, Trader Joe's has lots of treats to choose from—but this one has a special place in my heart. It also appears to be a crowd favorite, since it recently won the dessert category in Trader Joe's 14th annual customer choice awards. These little treats completely satisfy my sweet-tooth cravings and are the perfect miniature size for an everyday dessert. Frankly, I don't think you could ask for more.
If you haven't had the pleasure of trying one, Hold the Cone ice cream cones are about as small as your palm. Each cone is lined with chocolate and filled with ice cream, with a coating of more chocolate over the small scoop of ice cream on top. Not only is the inner chocolate coating delicious, but it keeps the ice cream from dripping down your fingers as you eat it—a nice touch, if you ask me.
A serving size is three mini cones, and while I absolutely could eat three no problem, even just one at a time is enough to satisfy my need for a little something sweet. If I'm being totally honest, I've even been known to eat one mid-day as a 3 p.m. pick-me-up. Each box comes with eight mini cones, but the best part? These beauties are available all year long.
Hold the Cone Flavors
The traditional Hold the Cone flavors include chocolate and vanilla, as well as a chocolate chip flavor, which features vanilla ice cream and chocolate chips in a chocolate cone. But their seasonal flavors are the real cherry on top. If you've been to Trader Joe's recently, you may have spotted their newest Hold The Cone flavor for spring: coffee bean. This flavor features the same chocolate cone as the chocolate chip version but with coffee bean ice cream inside. It's like they know we're all excited to sip iced coffee as the weather warms up—they just decided to take it to the next level. Well played, T. Joe's!
Come fall, you can find pumpkin ginger mini cones, while the holiday season brings a peppermint variety. I've tried every flavor, and they're all equally stunning and completely satisfying in their own way.
Simply put, my love for these little cones knows no bounds. And since they're exclusive to Trader Joe's, you won't find them anywhere else. Take it from me, they never disappoint. I always have a box in my freezer, and you can usually find me restocking my stash on a Sunday.