With the beginning of a new year comes a deluge of predictions on what's going to be trending in the next 12 months. Now before you come at me for piling on with yet another trend forecast no one asked for, let me remind you that 1) choosing paint colors is tricky business and 2) seeing what colors others are gravitating towards is one of the best sources of inspiration. If you're looking to spruce up your home in the next year, these are the trending paint colors you're about to see everywhere in 2023.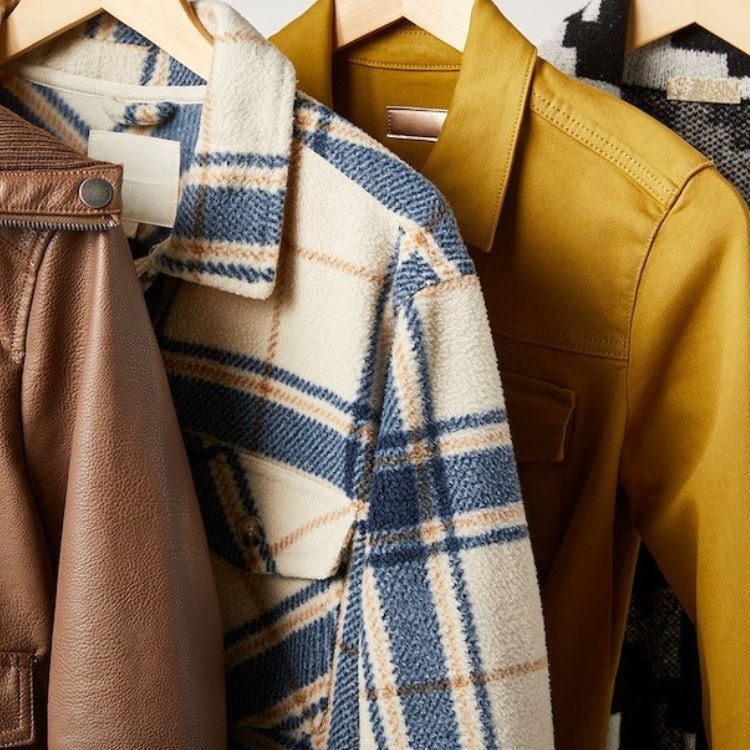 ...and it's wallet-friendly
1. Warm Browns
Sue Kim, director of color marketing for Valspar, predicts comfort will be the defining theme for 2023's paint colors, and what's cozier than a warm shade of brown? Kim noted that this color reflects an "appreciation of heritage and craftsmanship," which means it ties in perfectly with the nostalgic and vintage-inspired influences we've been seeing everywhere from fashion to home decor.
2. Deep Navy and Black
Nicole Gibbons, founder of the paint company Clare, expects we'll continue to see deep, dusky hues like navy and black gain traction as a new take on neutrals. "People will likely always have a tendency to play it safe when it comes to color, but when stepping outside that box, the moodier hues are the unexpected surprises," Gibbons said.
If the thought of going that dark on your walls sounds like a recipe for disaster, keep in mind that these deeper shades are just as versatile as the more traditional whites and grays. "Try them anywhere you'd put a more 'typical' neutral—living rooms, bedrooms, dining rooms—we bet you'll be pleasantly surprised with the results," Gibbons said.
3. Bold Reds
If Pantone's 2023 color of the year is any indication, we're moving into an era of rich, fearless reds. Although this family of colors may not be everyone's cup of tea, hues like magenta and crimson are perfect for re-energizing your space, even if you only use them as an accent. For a moodier take on this trend, go for deeper shades like burgundy or maroon for a sexy, sophisticated look. "When you use this for all-over color in a space, try using a matte finish to tone down the vibrancy of color or use warm lighting to set the mood," Kim suggested.
Even if your space is small, going bold isn't necessarily a bad thing. "Cliché design rules suggest you should avoid dark or bold colors in small spaces," Gibbons said, "but in the right space with good natural light, a bold color can make a big impact in a small space, adding personality and a wow factor that you just can't achieve with a safe neutral."
4. Natural Greens
Sage green was the "it" color of 2022, and this nature-inspired paint color trend isn't going anywhere. "Greens have been steadily popping to the top of our lists over the last three years, and they aren't showing any signs of stopping," Gibbons said.
Kim agreed that green paint colors will continue to be a popular choice in 2023, in part due to their calming effect. "Immersing oneself in nature allows us to ground ourselves from uncertain times, and green allows us to tap into the calming tones of nature," Kim explained.
5. Blush-Toned Neutrals
Remember back in the early 2000s when absolutely everything was painted gray? In this decade, I'm predicting we're going to see that shift to warmer, almost pinkish neutrals. Think toned-down shades of terracotta, earthy clay colors, and beiges that verge on blush. A few examples of these trending paint colors include Sherwin-Williams' pick for color of the year, Redend Point, and Farrow & Ball's ever-popular—and interestingly named—Dead Salmon. (P.S. You can check out The Everygirl's new office tour to see this paint color trend in action.)
6. Psychology-Backed Color Choices
If you're truly stuck on your paint color decision, a callback to your college psych class could help. "People are tapping into color psychology and using colors and hues that offer a specific emotional state or mood in their design style," Kim said. "Whether you want to feel joyful, calm, inspired, or even restored, there's a hue for each mood." For example, you might choose blue for a peaceful atmosphere, green to help foster a growth mindset, or orange to promote positivity and playfulness.