True crime stories are nothing if not a wormhole. When a story has been unfolding for years and years, sometimes a 30-minute podcast episode on the details just won't do—you need more.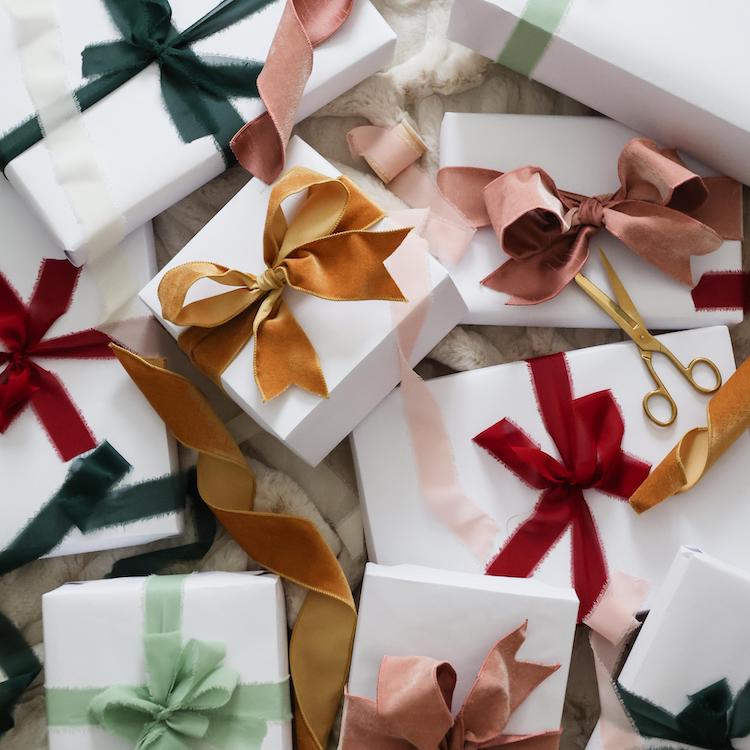 the perfect gifts for everyone—and we mean everyone—on your list
In a perfect world, every true crime story would have the trifecta: a really good podcast episode, a documentary, and an in-depth article to read about it. By consuming information through different mediums and from different sources, you can get a sense of what the full story is, and can feed your intrigue for days.
While some of these stories have dozens and dozens of podcasts and shows covering them, these are the ones I've found that are the most ground-breaking (and worthy of your precious true-crime time). Cancel your plans for the week—you're about to have a jam-packed schedule:
1. Jonbenét Ramsey
There really is no case like Jonbenét's—not only was it one of the most disturbing cases the U.S. has ever seen, but the amount of utterly bizarre details surrounding it certainly aren't lacking.
Podcast: The Killing of Jonbenét: The Final Suspects
This multi-episode series dives in on everything you never heard of surrounding Jonbenét's case—including a host of suspects that will leave you questioning what you thought you knew.
Documentary: The Case Of: Jonbenét Ramsey
Of all the documentaries I've seen on Jonbenét, this one is the best for cut-and-dry facts and little unnecessary dramatization of the case.
Reading: Why America Will Never Stop Trying to Solve Jonbenét Ramsey's Murder
This 2016 article dives into the uniqueness of the obsession with Jonbenét's case and why she became a household name.
2. Madeleine McCann
Another story that garnered more attention than anyone could have predicted, Madeleine McCann's 2007 case has been picked apart countless times—and with recent developments in the case, there's no better time than now to learn her story.
Podcast: Mile Higher: The Unsolved Disappearance of Madeleine McCann
This almost-two-hour episode gives a rundown of the most basic facts of Madeleine's case and gives some possibilities of what may have happened to her.
Documentary: The Disappearance of Madeleine McCann (Netflix)
One of the most thorough documentaries out there, this eight-episode series has just about every detail you could find on the case, packed together in one well-made show. It's full of exclusive interviews and footage from the days after Madeleine's disappearance.
Reading: British Police Say Madeleine McCann May Still Be Alive
This article, written five years after Madeleine disappeared, opened up new questions and insight to those who assumed Madeleine would never be found. This article (from just a few months ago) provides all the information on the recent developments in her case that happened earlier in the year.
3. Maura Murray
Maura Murray's case is lesser-known than many, but—by far—is one of the ones that has stuck with me the most. In 2004, when she was just 21, Maura vanished after she crashed her car driving through New Hampshire—literally without a trace. If you haven't heard of this one, you need to—to this day, people are still searching for Maura.
Podcast: MISSING: Maura Murray
This two-part podcast episode covers the bare bones of Maura's disappearance and is perfect for anyone totally new to the case.
Documentary: The Disappearance of Maura Murray
This six-part show is one of the only TV shows about Maura's disappearance and goes much deeper into the possibilities of what may have happened to her.
Reading: Missing Student a Mystery to Police, Classmates
There aren't a ton of articles written about Maura, but this one (which was written right after she went missing) provides the unique perspective of her classmates.
4. Kathleen Peterson and the Michael Peterson Trial
In 2001, writer Michael Peterson was charged with first-degree murder of his wife, Kathleen Peterson, after she was found dead at the bottom of a flight of stairs in their home. Another story filled with absolutely bizarre details, this is one that you need to hear about to believe.
Podcast: Mile Higher: The Case of Kathleen Peterson and the Michael Peterson Trial
I listened to this after watching The Staircase on Netflix and couldn't believe how much was left out of the documentary. I recommend watching the Netflix series first, then listening to this afterward.
Documentary: The Staircase (Netflix)
This 13-episode series has taken a lot of heat from critics (long story short, Michael Peterson had a long-term relationship with the series' editor, and it led to people questioning why many details are left out), but it's a unique watch and a vital one if you're interested in this story.
Reading: Everything 'The Staircase' Left Out
This (obviously) dives into everything The Staircase didn't tell us and why it was left out.
5. Amanda Knox
Most know Amanda Knox's story: she was twice convicted and acquitted of murder while abroad in Italy. For how much media attention her story got, there's a lot more to the story than the basic facts most people know.
Podcast: The Truth About Crime With Amanda Knox
Who better to create a true-crime podcast than Amanda Knox? Here, she hosts a podcast where she gives her perspective on various crimes and illuminates some of her own beliefs, which is interesting to anyone who knows her story.
Documentary: Amanda Knox, (Netflix)
This documentary is eye-opening due to the fact that Knox herself is speaking throughout. Once I watched this, I realized how much I never knew about this case.
Reading: The Neverending Nightmare of Amanda Knox
This Rolling Stone article breaks down Knox's experience in its entirety and goes into depth about her life after her time in Italy and how it continues to affect her life.
6. Chris Watts
This is one that isn't for the faint of heart—with the story involving young children, it's almost impossible to listen to. But with the recent documentary releasing on Netflix, the case of Chris Watts is everywhere again and shows that you really never know what might be going on behind closed doors.
Podcast: The Watts Tapes
This podcast is full of prison interviews and interviews from the Watts' family friends to go beyond just what Chris did and explore why he did what he did.
Documentary: American Murder: The Family Next Door
This documentary is completely unique in that it uses absolutely no filmed footage; everything you see is actual recordings of interviews and police cameras from throughout the case, which makes you understand it in a way that's deeper than your average documentary allows.
Reading: What Drives a Man to Kill His Own Family? Inside the Psychology of Family Annihilators
This article does a deep dive into the concept of men who have killed their families and what we can learn from Chris Watts' behavior.
7. Gabriel Fernandez
Another one that is nearly impossible to listen to, Gabriel Fernandez's story is heartbreaking and sickening, but learning about him and his life can help us bring light to children like him in the future. However, there are extensive discussions about child abuse, so listen and watch at your own discretion.
Documentary: The Trials of Gabriel Fernandez (Netflix)
This six-part documentary covers the entirety of Gabriel's trial, as well as parts of his life that no child should ever had experienced.
Podcast: You Can't Make This Up: The Trials of Gabriel Fernandez
This podcast episode discusses The Trials of Gabriel Fernandez on Netflix and is the perfect post-documentary-watch listen.
Reading: The Heartbreaking Story Behind Netflix's Documentary Series The Trials of Gabriel Fernandez
This article from Time dives into some of the questions you might have been left with after watching Gabriel's documentary.