There are beauty products that no one shuts up about, like the Olaplex No. 3, Fenty's Skin Tint, and the Physician's Formula Butter Bronzer—these aren't new to you. You've either tried them, read reviews, or seen them sitting atop your BFF's vanity. But I'm here to tell you that there's more to the beauty world than the products you see everywhere. What about the ones no one talks about?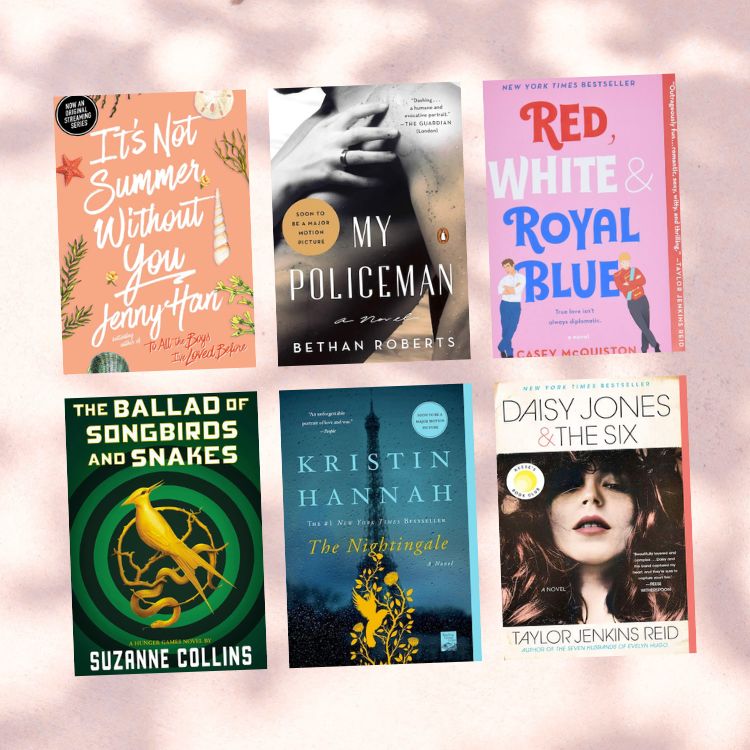 trust us: you're going to want to read these!
As a beauty editor, my inbox is filled with new launches—physically and digitally. I'm constantly trying my hand at new products and brands, and it still doesn't stop me from adding a new item to my cart every single time I step into Target's beauty aisle. This has caused me to have an overflowing vanity, but it's also given me major insight on some of the most hidden gems on the market.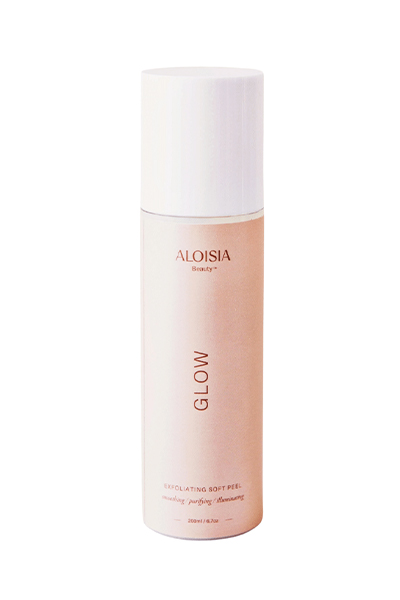 Aloisia Beauty
Celebrities like Kate Hudson, Adriana Lima, and Kelsea Ballerini are talking about this exfoliator, but now I need the rest of America to get their hands on it too. This isn't your classic physical gritty exfoliant—it has a little more spunk than the traditional liquid. Apply this to a dry face, and as you massage it in, it balls up in little bits, making it feel like you're actually taking off all the dead skin on your face. But what's really special is the glow it leaves. I use this in the mornings a couple times a week, and it makes my skin look clear, bright, and so radiant—without makeup.
The Ordinary
I picked up this concealer just to try something at a drugstore price point after trying tons of high-end concealers over the last year, and I was blown away. This has full coverage, but it doesn't look dry or cakey like you'd expect. It has a satin finish that looks just like skin, making it ideal for touch-ups, covering acne and dark spots, and under the eyes.
Make Up For Ever
Powder foundation is often overlooked, and I don't know why. If you want medium-buildable coverage that lasts all day and makes your skin look absolutely flawless without feeling heavy, powder foundation is your BFF. This one was released a few years ago, but it holds up today. When I wear this, I know my skin is going to look damn good and last for hours and hours.
NABLA
Whenever anyone asks me for a highlighter recommendation, I point them to this one from Nabla. Powder highlights have a tendency to look metallic and pick up on the texture of your face, but not this one. Instead of adding a bunch of glitter to your face, it just imparts a gorgeous sheen whenever you turn your head. But what I love most about this highlighter? It has a wide shade range for every skin tone.
CoverGirl
An old school favorite that no one seems to remember, the original COVERGIRL Cheekers Blush deserves its revival. This is my favorite blush at the drugstore even though it's been out forever. It's a shimmery, glowy blush that has some pigment but never looks clown-like. I think this rivals formulas from NARS and Laura Mercier that are quadruple the price.
MAC
In my opinion, this is like a trade secret in the beauty industry. I rarely see influencers and even my friends say they've tried this mascara, and it's one I will truly never live without. It adds lots of length and separation, making it the perfect lower lash mascara. MAC, I'm begging you, make this in brown!
Mielle
When my hair is feeling dry, brittle, and beyond repair (AKA after an intense workout class, skipping a wash a few days, and after I get my hair bleached), I use this. It's the thickest, most luscious hair mask I've ever used, but it still works on my fine hair. It makes my hair feel so moisturized and soft but not weighed down.
Gisou
Gisou gets a lot of hype, but I rarely see anyone talk about this product, and it's arguably one of my favorite hair products I've tried lately. I use this on damp hair with my leave-in conditioner, but I swear by it once my hair is styled. It adds some extra hold, makes my hair feel soft and smooth, and gives it some extra body. The honey scent is also a bonus.
Because I've probably tried hundreds of new beauty products over the years, I can help you determine what you should and shouldn't spend your hard-earned coin on.