I will shout it from the rooftops until the end of time: Trader Joe's is the best grocery store to exist. It's affordable, fairly accessible, and packed full of delicious options to stock your fridge and pantry. I've been shopping there regularly since my adulthood began, so as someone who doesn't eat meat, I've nailed down a few vegetarian Trader Joe's recipes that I go back to time and time again.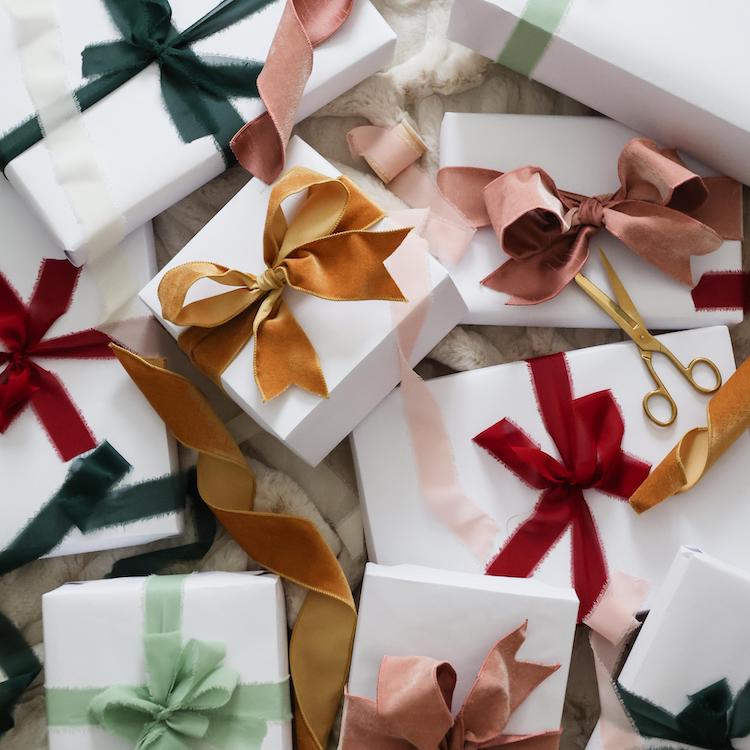 the perfect gifts for everyone—and we mean everyone—on your list
Trader Joe's is really a vegetarian's paradise, with tons of meatless options that make great pantry staples and meal bases. I'm someone who generally enjoys cooking and trying new things, but I also have a few go-to recipes that I make at least once a week and don't get sick of. After years of experimenting and figuring out what works for me, it just so happened that a large majority of these recipes contain ingredients from Trader Joe's.
Keep reading for five super simple vegetarian recipes that you can make with Trader Joe's items:
1. Hash brown with avocado and a fried egg + Meatless Breakfast Patty
In the first few months of 2021, I saw a TikTok that truly changed my life (that might be dramatic, but it's kind of true). In this TikTok, a girl shared what she makes for an easy breakfast: a Trader Joe's hash brown patty topped with avocado and a fried egg. I thought to myself "Wow, that looks good, I'm going to try it," and now, months later, I eat it for breakfast at least three times a week.
I have truly perfected the process: I put a hash brown patty and a veggie sausage in the air fryer and cook them for about 10 minutes, turning them over halfway through. During the second half of their cooking time, I mash up half an avocado and season it with TJ's Everything But The Bagel, salt, pepper, garlic powder, and red pepper flakes (as if I'm making avocado toast) and fry an over-easy egg.
When the hash brown is done, I drizzle it with spicy honey, top with the avocado mixture, sprinkle on some crumbled goat cheese, add the fried egg, drizzle with sriracha, and enjoy the sausage on the side. This meal is so delicious and flavorful—try it and thank me later.
2. Fully-Cooked Falafel on a pita with hummus, Tzatziki sauce, feta cheese, and chopped veggies
Hiding under all of these chopped veggies are three Trader Joe's Fully-Cooked Falafels—I swear. I love falafel as a meat alternative, as it's nutritious and full of flavor but isn't a "fake meat." Trader Joe's definitely has the best frozen falafel that I've tried, so I'm always sure to stock up whenever I go.
I eat it a lot of different ways (including on its own, dipped in hummus or tzatziki), but my favorite is on a pita as a deconstructed wrap. I cook three falafels in my air fryer (for about eight minutes), and while those are cooking, I chop up whatever veggies I have in my fridge and need to eat—usually cherry tomatoes, red onion, mini cucumbers, bell peppers, and sometimes avocado.
Then, I lightly toast a piece of whole grain pita, spread a layer of hummus on it, add the falafel, and then top that with tzatziki, the chopped veggies, feta cheese crumbles, and a bit of sriracha.
3. Vegetable Fried Rice cooked in Island Soyaki sauce + Thai Vegetable Gyoza
You might be seeing a pattern now: The TJ's frozen section is my (and all vegetarians') best friend. I've been obsessed with this veggie fried rice for a very long time, but it took me a minute to figure out what I like best on the side. After trying lots of things like meatless orange chicken, vegetable spring rolls, and more, I landed on these Thai Vegetable Gyoza (which I also cook in my air fryer—sorry, everything frozen is just so much better cooked in the air fryer).
For the fried rice, I prepare it from frozen on the stove in a large pan. Personally, I like to add extra frozen edamame and corn (also from Trader Joe's) because why not? Once the rice is almost done, I add this Island Soyaki sauce. If you haven't tried it yet, definitely pick it up on your next TJ's run; it's a cult favorite for a reason. If I'm feeling a little extra, I'll also fry an egg in the same pan and mix that into the rice.
Once that's done, take your gyoza out of the air fryer, get a side of your favorite dipping sauce (I like sriracha mayo or TJ's Sweet Thai Chili Sauce), and enjoy. I usually make way too much rice and have leftovers, which are perfect for lunch the next day.
4. Cauliflower Gnocchi with pesto, balsamic glaze, and crumbled goat cheese
You didn't think I'd get through this whole list without mentioning Cauliflower Gnocchi, did you? I know you've heard about it, probably have tried it, and may even have some in your freezer right now. Listen up: If you were left unimpressed by this gnocchi in the past (or any of TJ's gnocchis), there is hope. It's all about how it's prepared.
Step one: Ignore the instructions on the bag. To get the perfect consistency, you have to either pan fry these with a bit of olive oil or make them in an air fryer (my preferred method, of course). I like gnocchi soft on the inside but crispy on the outside, and I finally figured out how to achieve that. I put the frozen gnocchi in the air fryer on a piece of foil with a little bit of olive oil and cook for about five minutes. Then I take it out, add a little more olive oil, and season with Italian seasoning, garlic powder, and parmesan cheese, then put it back in for five more minutes.
Once it's done cooking to the consistency I like best, I add Trader Joe's vegan pesto and goat cheese crumbles and drizzle with balsamic glaze. This method is definitely my favorite that I've tried, and it tastes great with other types of gnocchi—such as Outside-In Stuffed or Kale Gnocchi—as well.
5. Old Fashioned Organic Oats sweetened with raw agave + a dollop of natural peanut butter
This might seem basic, but I'm a long-time oatmeal lover, and I would say that finding a good one is a little bit difficult. There are so many different types and cooking methods, and a lot of oatmeals have unnecessary added sugars. So when I first tried Trader Joe's Old Fashioned Organic Oats, I knew that they were the ones for me. The only ingredient is oats, so you can decide for yourself how you want to add flavor or sweetness.
I prepare mine in the microwave with vanilla almond milk, and then add cinnamon and Organic Raw Blue Agave to achieve the best flavor. They're sweet without being too sweet, and agave is a great natural sugar alternative. Depending on what I'm feeling, I also like to top my oats with a dollop of natural peanut butter, and then add banana or whatever other fruit I have on hand.