Aside from being my personal happy place, Trader Joe's is also a vegetarian's paradise. From frozen favorites to the famous Cauliflower Gnocchi, Trader Joe's vegetarian options have slowly taken over my fridge and freezer. And I know a lot of people who praise Trader Joe's vegan options too—they're always releasing great new items.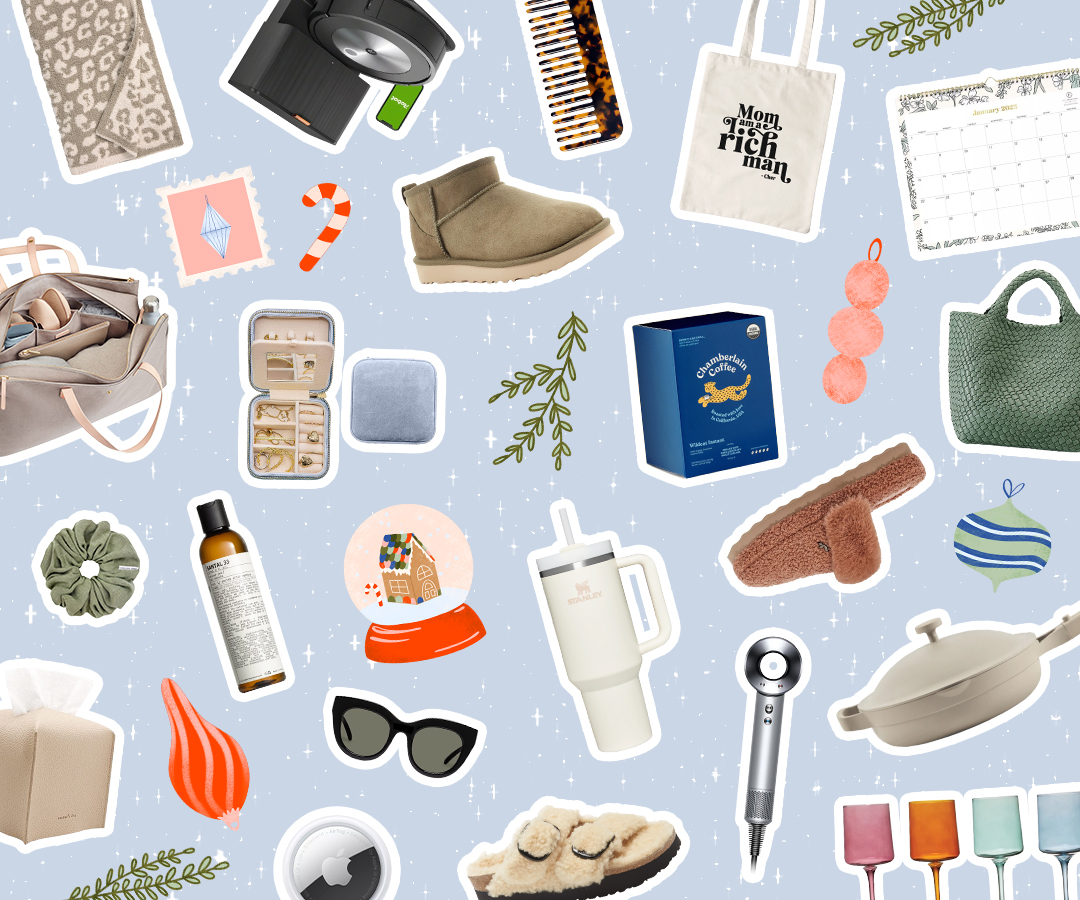 With hundreds of thoughtful gifts, you're sure to find something for everyone on your list!
The aisles at TJ's are full of endless options of meals, snacks, and cult-favorites that fit into a meat-free diet. Some things are perfectly delicious on their own, and some have become vital parts of the meals that I eat at least once a week. After years of trying out almost every single veggie item TJ's has released, I've narrowed down the things that I'm always restocking in my kitchen.
I do most of my grocery shopping at Trader Joe's, so other than the usual produce and pantry staples that I always repurchase, here are a few vegetarian items I always stock up on:
1. Vegetable Fried Rice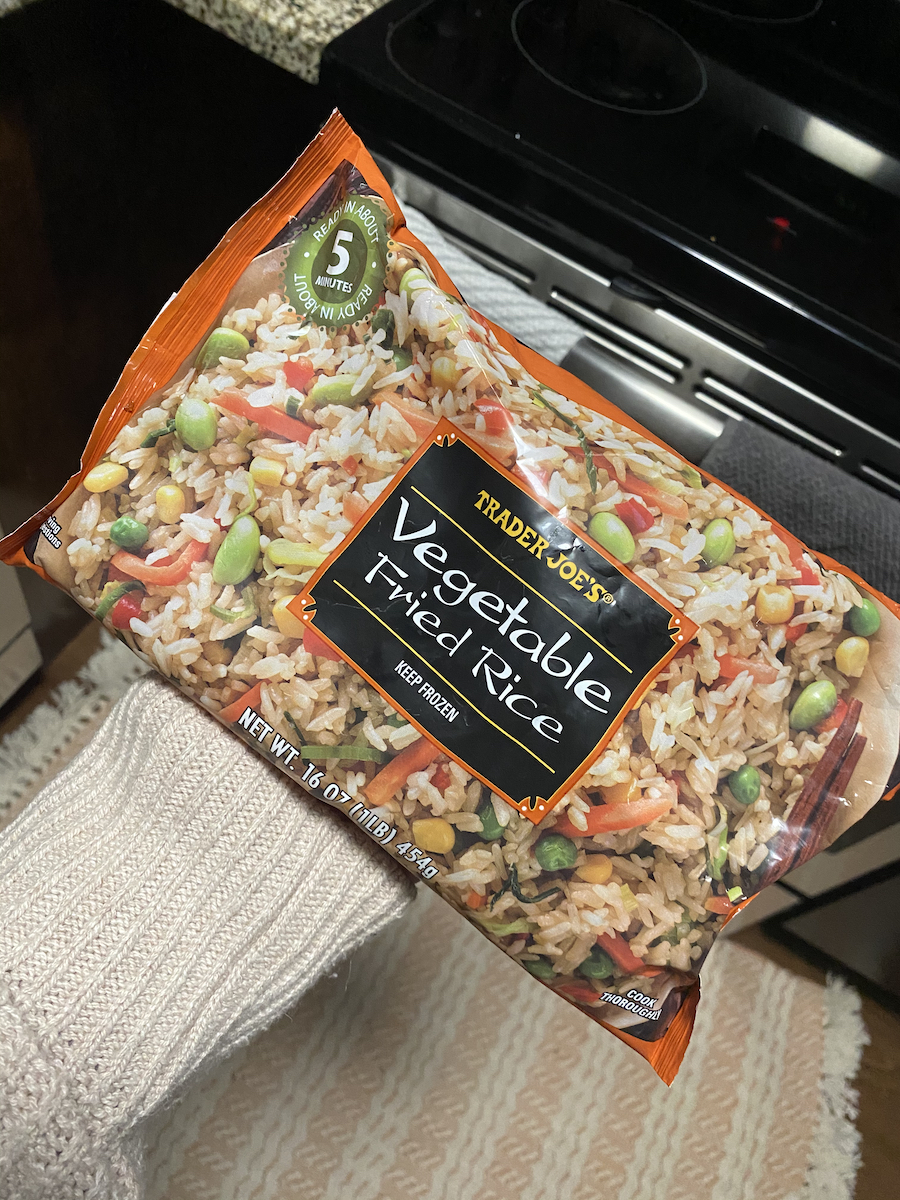 I could eat this fried rice for every meal. It's super versatile—it can be eaten alone, with tofu for a hearty bowl, or as a side to a bigger meal. My personal favorite way to eat this is by frying it in a skillet, adding Trader Joe's Island Soyaki sauce, then cracking an egg in the same pan and mixing that in with the rice. It's delicious and super filling!
2. Shelled Edamame
As a vegetarian, I'm always needing to find ways to add protein to my diet, and edamame is a the perfect solution. I love to snack on edamame in the pod, but this pre-shelled option is perfect for adding to different dishes. In fact, I usually add more edamame to my veggie fried rice for a little extra something.
3.
Alllll
the types of gnocchi
We could talk about Trader Joe's gnocchi options until the end of time—they're easy, delicious, and can be prepared in a million different ways. My two personal favorites are the classic Cauliflower Gnocchi and the Outside-In Stuffed Gnocchi. Pro tip: ALWAYS prepare your gnocchi in the air fryer (trust me). I like to eat mine with something simple, like pesto or balsamic glaze and olive oil.
4. Easy breakfast options
I'm constantly on the lookout for easy breakfast meals that I can quickly whip up while I'm working from home. I love to check out the TJ's frozen section for whatever's new or catches my eye, and there are usually lots of vegetarian options to try. I recently discovered these Egg Frittatas, which are a great way to sneak in some extra veggies since they contain cauliflower. They're yummy on their own, but I also like to make an easy breakfast sandwich by putting them on a bagel thin.
5. Hashbrowns
I have a confession to make: I can't stop eating these hashbrowns. First of all, if you like McDonald's-style hashbrowns, you'll love these. But let me turn you on to the greatest breakfast of all time. I like to toss one of these into the air fryer, and then top it with mashed avocado (as if I'm making avocado toast), spicy honey, a fried egg, goat cheese, and a bit of sriracha. It is the. best. thing. ever.
6. Meatless Breakfast Patties
I've tried lots of different brands of veggie sausage in my day—some are good, and some are just really bad. In my opinion, this is one of the good ones. It has great flavor and texture, which is usually hard to achieve in imitation meat. Like a lot of things on this list, I think these taste the best when you make them in an air fryer.
7. Brown Rice Packets
It may seem weird, but I feel like good frozen rice is hard to come by. Sometimes it just doesn't turn out right, but I've never had an issue with this option from Trader Joe's. Brown rice is truly a vegetarian staple because it serves as a base for a ton of different meals and makes them more filling where meat is missing.
8. Frozen faves
Another thing that I'm always checking the Trader Joe's aisles for is any easy frozen item that I can make as a snack, a quick lunch, or to add to my dinner. There are tons of vegetarian options that fall into this category, and I like to always have a few on hand. Three of my favorites are the Vegetable Spring Rolls, Mini Vegetable Samosas, and Thai Vegetable Gyoza. These are especially awesome to have with the fried rice dish I mentioned earlier!
9. Pre-made rice bowls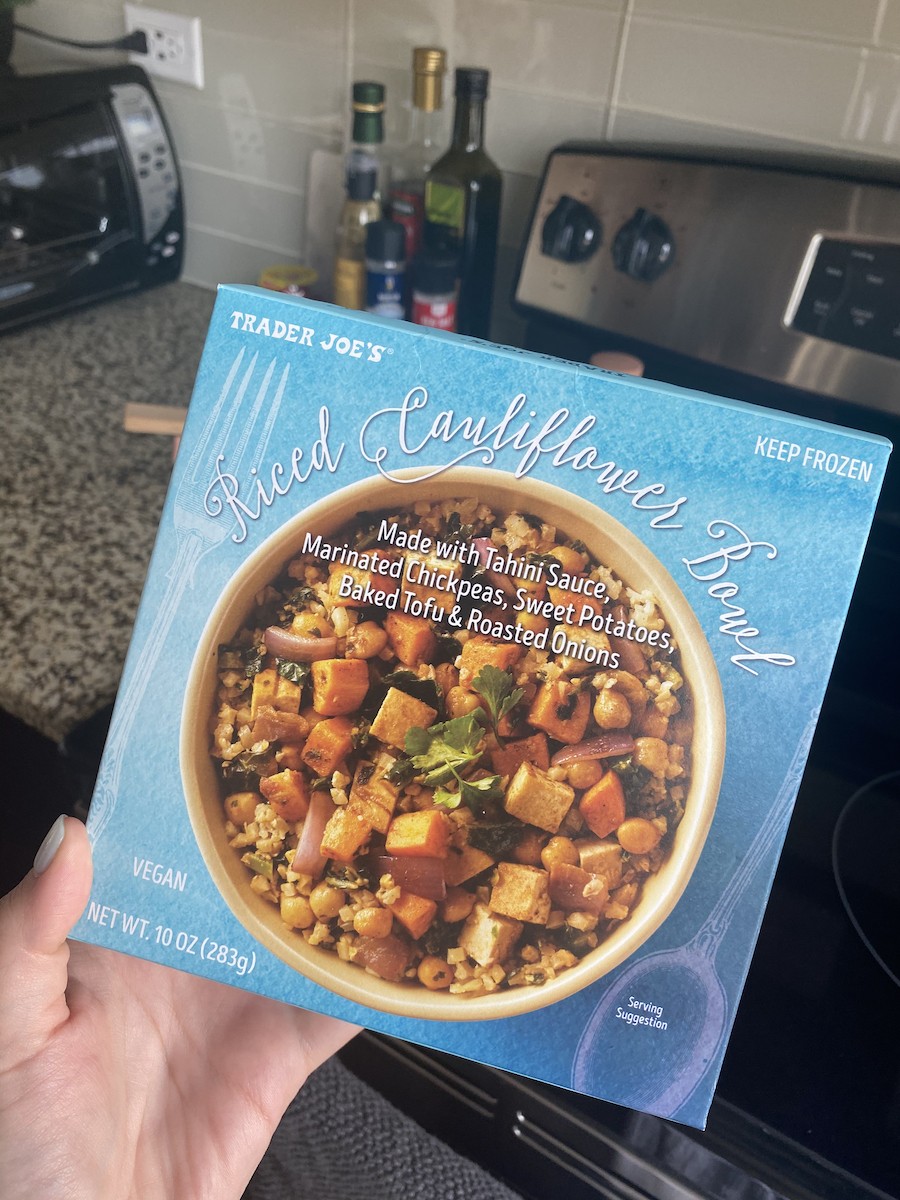 I enjoy cooking (which is a fairly recent development, if we're being honest), but sometimes I just need a meal that's already made for me. The TJ's frozen section is overflowing with pre-made meals, and I always like to grab a few for easy weekday lunches. This Riced Cauliflower Bowl is definitely one of my favorites.