We've been working from home for just over a month at this point, and while it was new and interesting at first, it's likely going to be our reality for at least a little longer. And we can't expect our lives to slow down just because we're staying home—client calls, pitch meetings, special announcements (like that your BFF is getting married, eep!), and more will continue whether or not we're going to the office or meeting up for coffee. So, what's a girl to do? Look just a little nicer for your video calls.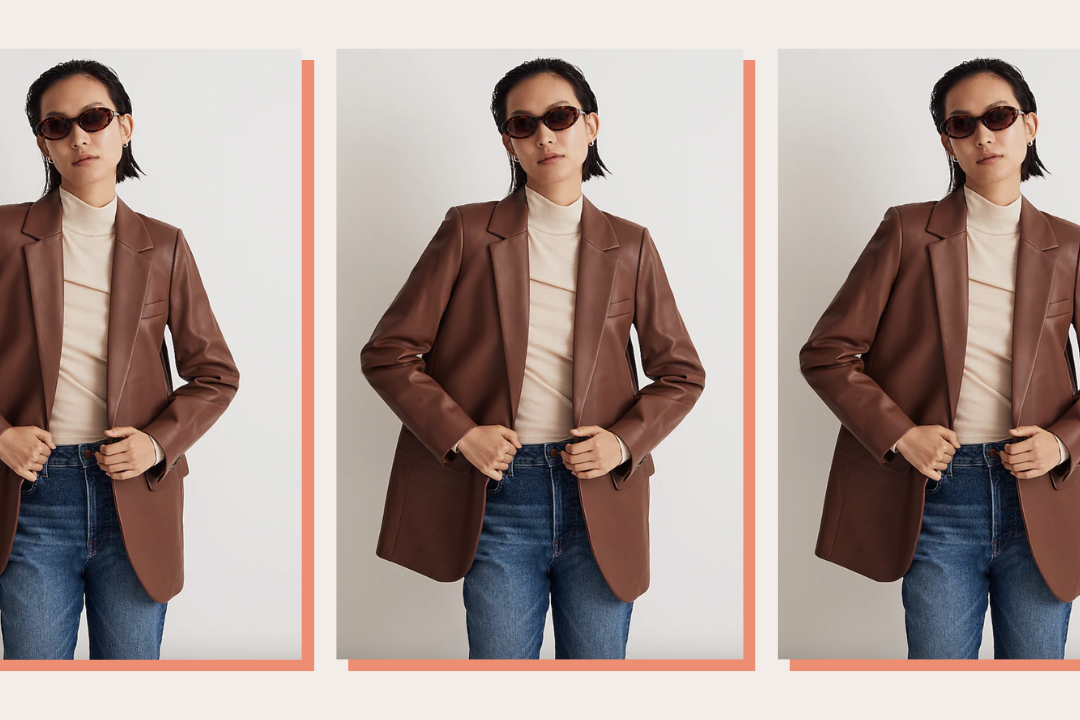 time for your fall wardrobe update!
The easiest way to amp up your look on a video call is just a tinge of makeup. Don't feel like you have to wear makeup or look nice for a couple of video calls, but if you want to and it makes you feel more confident asking your boss for a raise or talking to your friends over wine, here are my best tricks to looking good for every work meeting, happy hour, or Netflix party. It only includes a few steps, a handful of products, and about 10 minutes.
Source: @cynthialions
1. Do your morning skincare—and don't skimp
Now is the time to give your skin all the extra love it craves! So, slather on that thick moisturizer, apply your vitamin C serum, and give your skin a good facial massage.
2. Apply foundation/tinted moisturizer
If you love applying foundation to your skin, go for it; but now is the time to try a tinted moisturizer or BB cream. You don't need as much coverage on a webcam because your skin is already somewhat blurred, but it's good to even out your skin tone which is exactly what a sheer formula will do for you. To look less washed-out, opt for something slightly darker than your skin tone. It'll add just a little bit of life and color to your color that gets lost behind those questionable cameras (and let's face it, less-than-optimal apartment lighting).
Source: @daniellemarcan
3. Add concealer
Brighten up your under eyes (which might look incredible because you're getting tons of sleep or a little groggy from not exactly getting on a sleep schedule yet—neither way is wrong!) with a little concealer. Choose something either the same shade as your foundation or slightly lighter to add a little extra life to your skin.
4. Use bronzer all over the perimeter of the face
In the same vein as a darker foundation, bronzer is a great way to add some more color and dimension to the skin. Webcams often give the face a one-tone appearance, which can make you look a little colorless. Apply bronzer in all the areas the sun would normally hit your face: under the cheekbones, top of the forehead, and below the jaw. I also add a little to the top of my nose to look like I've been out in the sun.
Source: @katiejanehughes
5. Add blush and highlighter on the cheeks
Blush can go a long way to making you look more alive in video calls! Add a little extra than normal, as webcams often dull color. Then, brush or tap (depending on the formula) a highlighter on the top of the cheekbones. Keep the highlighter away from the center of the face to not add extra shine. Go for a cream blush (and bronzer!) if your skin is looking dull or dry from all the time inside.
6. Fill in brows
Using either a brow powder or thin pencil, fill in the sparse areas of your brows. Choose a shade that really matches the color and tone of your brows (i.e. a warm red tone versus a cool grey tone). Your eyebrows define your face and emphasize your eyes. Set them with a gel to hold them in place through long meetings and wine-fueled happy hours.
Source: @missenocha
7. Curl lashes and apply mascara
This would also be the step to apply eyeshadow, but unless you're going for a very shimmery or bright shade, neutral colors usually don't show up well on these cameras. If you love eyeshadow, wear it, but for a bare-minimum look, it's definitely not necessary. To really open up your eyes, curl your lashes and apply a generous coat (or two) of mascara. Want to go the extra mile? Tightline your eyes (AKA lining the upper waterline) with a black or brown eyeliner—it'll make your lashes look more voluminous and full at the base!
Source: @sara.azani
8. Set foundation
Using a translucent powder (because it won't add extra unnecessary coverage), set your foundation and concealer in the T-Zone to get rid of shine. Webcams tend to add shine in the center of the face and flatten the rest of the face, so you want to get rid of the shine where you don't want it and add it back to the areas you do.
9. Add a lip liner and gloss
To finish the look, line your lips with a neutral-colored lip liner and apply a gloss (either clear or lightly pigmented). You could skip some of the other steps above, and this step alone would give your face a fresh, awake appearance. It defines and shapes your lips to make them look plump, hydrated, and soft—all words anyone wants to describe their lips.