We know how special your birthday is, so we're sharing a monthly run-down of everything you should wear, read, watch, and do to celebrate your big day. Tune in every month as we share a guide to having the best birthday month, all according to your zodiac sign.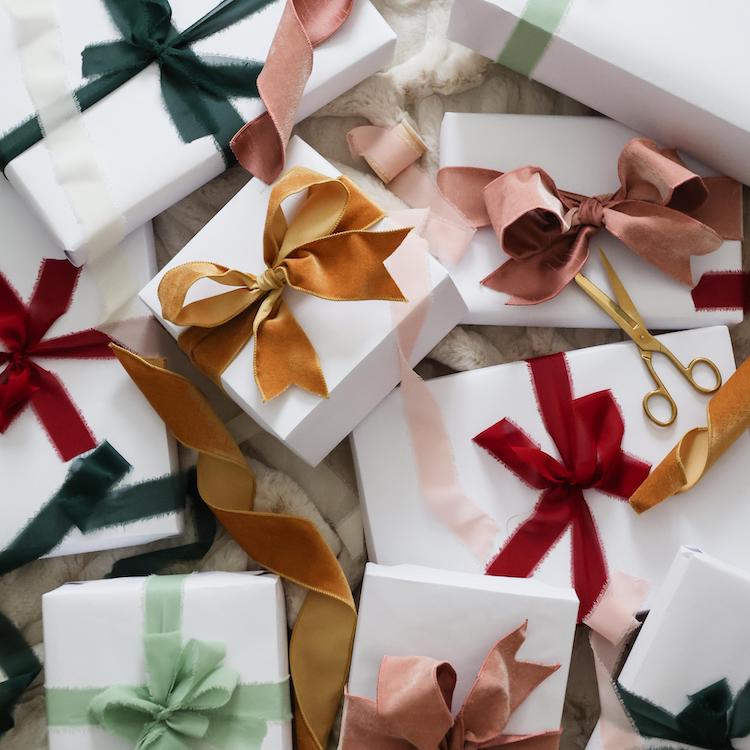 the perfect gifts for everyone—and we mean everyone—on your list
A Virgo on their birthday is like a Virgo all the time: a little calculated, impeccably styled, and excited to celebrate. They need a little push to take some time for themselves, but their birthday month is the perfect push to take a break. Here's everything we're suggesting for Virgos to get that R&R they deserve this month (including the outfits they should wear, of course):
What to Read
Jennette McCurdy
Former Nickelodeon star, Jennette McCurdy recalls her less than stellar teenage years in this memoir. While we saw a talented kid on one of the most popular kids' TV shows in the 2000s, Jennette shares how she was struggling with abusive work, familial relationships, and trying to keep it together amidst a chaotic life. Virgos, ruled by Mercury, the planet of communication, can appreciate how beautifully this story is told, as well as Jennette's strength to cut ties with all things toxic and still come out on top.
Spencer Johnson
As delicious as this sounds, this self-development book has nothing to do about cheese. Rather, the cheese in question is human desire. That can be anything from getting a promotion to making more money or even starting a family. When chasing a goal, it oftentimes comes with a change of plans and need to pivot, and, sometimes, they are unavoidable. Author Spencer Johnson teaches us how to embrace change and get closer to our true goal. Virgos could take a page (or several) out of this book, and not let their need to analyze every step and control every situation get in the way.
Rebecca Serle
Everything is falling into Dannie Kohan's five-year plan in this love story. She nails her job interview and gets engaged, and it finally starts to feel like everything is coming together. That is, until she takes a step five years into the future in one of her dreams. In this dream, Dannie is in a different apartment, with a different ring on her finger, and engaged to a different man, and it alters everything she ever thought about her life. Not only will Virgos (or anyone, really) not be able to put this book down, it's a great take on what it really means to have everything "figured out," and, if you leave room for chance rather than have everything planned out, there is a possibility there is something even better out there for you.
What to Watch
1. Never Have I Ever
What it's all about: A perfect feel-good Netflix TV series about a first-gen Indian-American teenager who just wants to be cool and accepted by her peers.
Reasons Virgos will love it: If there is one thing Virgos can appreciate, it's wit and funny banter, and this show has plenty of it. Season 3 just came out, so there is still time to catch up!
Where to watch: Netflix
2. HOMECOMING: A Film by Beyoncé
What it's all about: This documentary gives you an inside scoop of what it takes for an artist to put on one of the most legendary performances of all time. Through behind-the-scenes footage and snippets of Beyoncé's 2018 Coachella Music Festival set, you can almost feel all the blood, sweat, and tears that went into this unforgettable performance.
Reasons Virgos will love it: It's safe to say that after watching this documentary, it makes sense that Beyoncé is a Virgo. I think fellow Virgos will resonate with her devotion to her craft and how much work she puts into being one of the greatest artists of our time.
Where to watch: Netflix
3. Not Okay
What it's all about: A young woman fakes a trip to Paris on social media for attention and fame and finds herself spiraling in her lies and deceit. When she inconveniently plots her ruse at the same time Paris experiences a bombing attack, she has to keep spinning her web of lies in order to maintain her newfound social media status.
Reasons Virgos will love it: To pull off a stunt like the one in this movie, it takes a sharp mind and great attention to detail, something that Virgos are highly skilled at (assuming those traits are not used for evil, of course).
Where to watch: Hulu
What to Listen to
Another sign ruled by Mercury, Virgos can appreciate the art of a good lyric like their Gemini counterpart. While this earth sign appreciates the words in songs like Geminis, Virgos take more of an interest in the meaning behind the song as well. Expect this playlist to have songs from artists that tell a story or are attached to specific moments or experiences that everyone can connect deeply with.
What to Wear
Virgos like neutral, classic styles with a little twist. They want to feel comfortable and look good while doing it—is that too much to ask? They want elevated basics, timeless pieces (much like the items found in our 2022 fall capsule wardrobe), and sexy silhouettes.
Day
mules / sweater vest / button-up / shorts / bag / sunglasses
Night
leather pants / wrap-back top / heels / shoulder bag / layered necklace
Lounge
sweatshirt / dress / sneakers / sunglasses / tote bag
What to Do
1. Take a restorative yoga class
More often than not, you can find a Virgo nose deep in work, a new project, or basically anything that keeps their life in order. So, if there is any sign that could use a moment to unclench their jaw and be present, it's this one. A little R&R never hurt anyone (especially this earth sign), so use this season to really work on taking care of yourself and having a moment (or two) to find your zen.
2. Volunteer at a shelter
This earth sign is all about finding ways to stay grounded, so taking time out of your day to help those in need is the perfect way to channel Virgo energy. Not to mention, this sign makes for great communicators (which makes sense since they are ruled by the planet of communication, Mercury), so this is the perfect way to connect with people from all walks of life.
3. Clean out your wardrobe
If there is one sign I would trust to organize my life, it would be a Virgo. So, cleaning out your closet and freshening up your wardrobe is the perfect activity to dive into during Virgo season. These practical beings know how to sort out things they no longer need and savor things they know they'll get good use out of, so getting your closet in order for the upcoming season is a great step toward getting your life together.
Thanks to a whole slew of book recommendations, we're swimming in books to read and have no idea what to start next. So, of course, we turned to the stars.