—We know how special your birthday is, so we're sharing a monthly run-down of everything you should wear, read, watch, and do to celebrate your big day. Tune in every month as we share a guide to having the best birthday month, all according to your zodiac sign.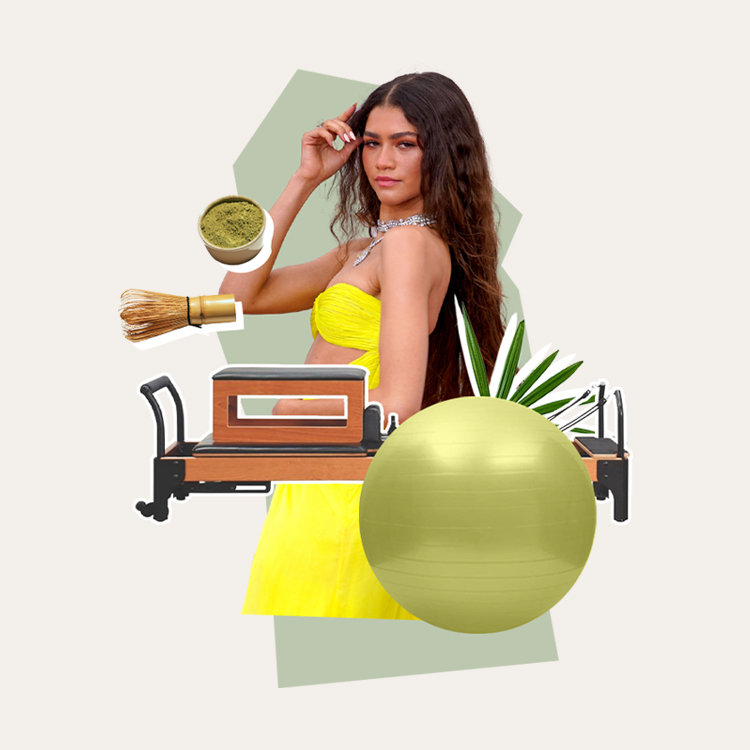 she's (kinda) just like us!
A Virgo on their birthday is like a Virgo all the time: a little calculated, impeccably styled, and excited to celebrate. They need a little push to take some time for themselves, but their birthday month is the perfect push to take a break. Here's everything we're suggesting for Virgos to get that R+R they deserve this month (including the outfits they should wear, of course):
What to Read
Jean Hanff Korelitz
When Jake, an MFA candidate and novelist, is out of ideas, he's intrigued when his most arrogant student shares the plot for the student's newest book—and it's good. So when the student unexpectedly dies, Jake decides to use the plot for himself, and following fame and recognition, he gets a creepy email: "You are a thief." The eerie mystery in this book is right up the alley of a Virgo, who'll try to figure out the story as it unfolds.
Helen Hoang
When violinist Anna Sun is struggling with burnout—a feeling that organized, intense Virgos know all too well—she learns to embrace the unexpected, including the man she enlists to help her. Virgos will love this heartfelt new romance by USA Today bestselling author Helen Hoang of "The Kiss Quotient."
Samantha Downing
Teddy Crutcher has won Teacher of the Year at the esteemed Belmont Academy, a prestigious private school. No one has seen his wife in a while, and while a student dives into Teddy's past, another student's parent is murdered. Virgos are missing "back to school" more than others right now, so they'll love this dark academia mystery/thriller.
What to Watch
1. Nine Perfect Strangers
What it's all about: In this new Hulu thriller, nine strangers are invited to a wellness retreat that promises to change their lives.
Reasons Virgos will love it: more dramatic Nicole Kidman, based on a book, and a mystery to solve.
2. Sweet Life: Los Angeles
What it's all about: Produced by Issa Rae, this reality show follows a group of Black young adults in Los Angeles following their dreams.
Reasons Virgos will love it: reality TV, people achieving success, and lots of gorgeous views of LA.
3. Shang-Chi and the Legend of the Ten Rings
What it's all about: In Marvel Comic's newest film adaptation, a martial arts master finds himself in the legendary Ten Rings organization, forcing him to confront his past.
Reasons Virgos will love it: a little nerdy, follows a sequential order in the MCU, and fun CGI.
What to Wear
Virgos like neutral, classic styles with a little twist. They want to feel comfortable and look good while doing it—is that too much to ask? They want elevated basics, unique styles (like our editors' favorite sneakers right now), and sexy silhouettes.
Day
sweatshirt / skirt / sneakers / tote / sunglasses
Night
bodysuit / jeans / heels / bag / lipstick / mask / necklace / ring
Lounge
dress / sweatshirt / socks / sneakers / hair clip
What to Do
1. Organize your fridge
Virgos are 100 percent on organization TikTok, so they know all about the extreme fridge organization trend and are finally ready to give it a go. Grab your organization essentials and get your fridge ready for all the new fall produce you're about to fill your kitchen with.
2. Have a day of R+R
It's safe to say that Virgos are stressed, like, all the time. Those Earth signs just love to be busy and get sh*t done. But that comes with a minimal amount of down time, which is exactly what Virgos need to recharge. In honor of your birthday, give yourself a full day to just relax and be by yourself (Might we suggest reading and watching the above?).
3. Do a DIY mani/pedi
Before summer ends, celebrate your birthday and the last days of sandal season with a DIY mani/pedi in your favorite bright summery shade. Follow these tips to make it as good as the salon, and maybe turn on a good movie while you do it.
Thanks to a whole slew of book recommendations, we're swimming in books to read and have no idea what to start next. So, of course, we turned to the stars.