Is it just me or is wallpaper certainly having a revival right now? Growing up, I always remembered people making fun of old, outdated wallpaper, but today, it totally allows a room to speak for itself. I can't help but wonder, did it get better or did I just get older?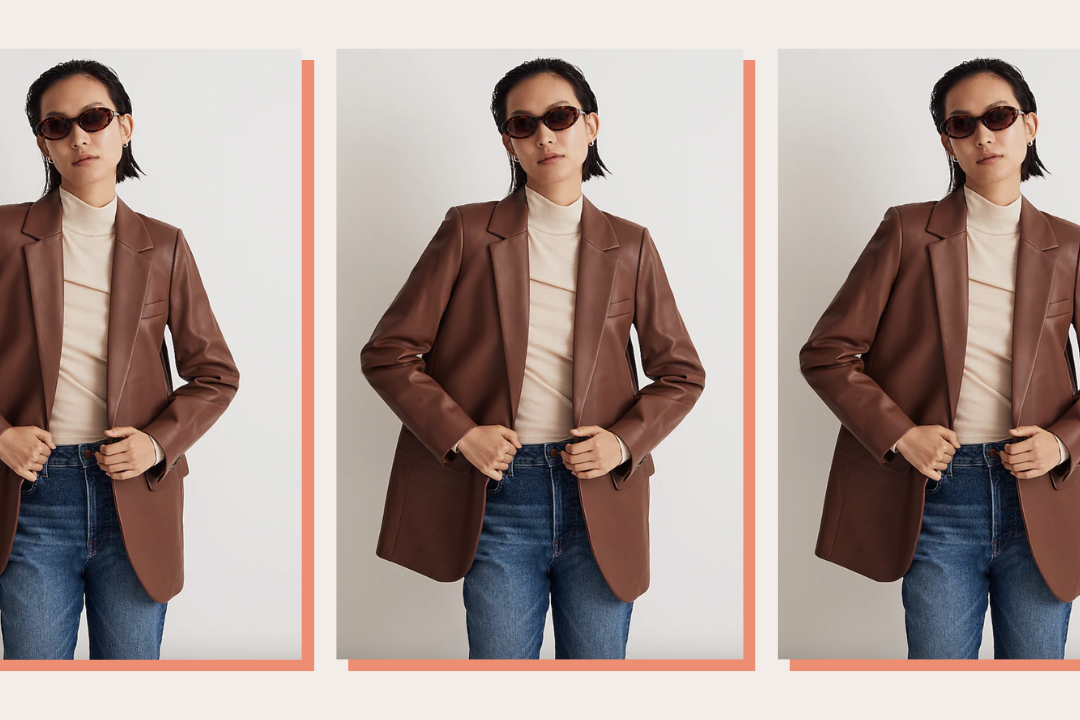 time for your fall wardrobe update!
Just as all trends come and go, it's never too late to give it a try if you're feeling it. If you're tired of looking for the perfect piece of art to cover your blank wall or you're making no progress on that gallery wall, opt for wallpaper (idea: put the gallery wall over the wallpaper). Transform your entire wall into a masterpiece with a really great pattern you fall in love with. We've got all the inspo for you down below.
1. This wavy washroom that offers a moment of serenity
Allow yourself to be swept away with this wavy paper, which creates a serene atmosphere for a moment of calm. With the marble sink almost camouflaging into the wallpaper, the two patterns come together seamlessly.
2. Portraits and places that pay homage to beloved locations
Opt for a type of wallpaper that blends all your faves together to honor icons and locations you really cherish. Whether you're California-dreaming or Brooklyn-bound, the wallpaper options are endless.
3. This picture-perfect scenery that calms our wanderlust
A realistic mural-type wallpaper allows for a true escape. Craving an adventure to get lost in? Add this type of wallpaper to your office or bedroom to fulfill your wanderlust. If you're worried it's going to be too busy, pair your furniture to match it, like this earth-toned bedroom for the forestry background or cool-toned decor for an ocean scene.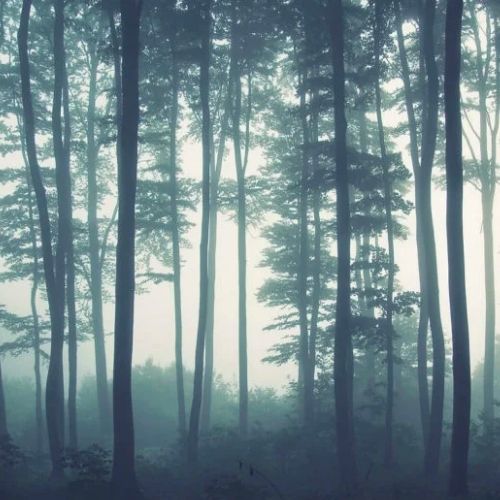 4. This garden getaway straight from your favorite book
This dining room setup will have you feeling like you stepped right into a Louisa May Alcott novel with a garden scene like this one. Add to the blossomy feel with a table set of garden elements like vines and pomegranates. Don't forget your cup of tea and picnic basket!
Etsy | Wall Designs Boutique
5. This modern and chic bathroom setup we can't help but be mesmerized by
A simple black-and-white wallpaper is not so simple after it goes up, and a modern style looks great with really any type of decor. Pair the pattern with your favorite leafy plant and glass vase.
6. This vintage floral pattern that brought a touch of warmth to a neutral oasis
We absolutely love how this neutral wallpaper ties the entire room together, finishing off a perfectly serene space. This bedroom is also a masterclass in mixing patterns. See how there are a few competing patterns in the room but it all still goes? That's because they all stick to the same color palette.
7. This bold floral wallpaper that brings all the drama
We love a dramatic powder room and this is one of the most beautiful we have ever seen. Rather than overwhelm the small space, the black sink coupled with the dark wallpaper makes the tiny powder room seem fit for a queen.