Oh, spring, we almost thought it would never come! The start of the new season usually calls for a revamp, whether it's your home or your wardrobe. The crisp air and budding blossoms serve as the ideal inspiration for something new. Who says that spring trends only lie in your closet and home decor? One thing we look forward to every year is all the spring beauty trends just waiting to be tested and tried out.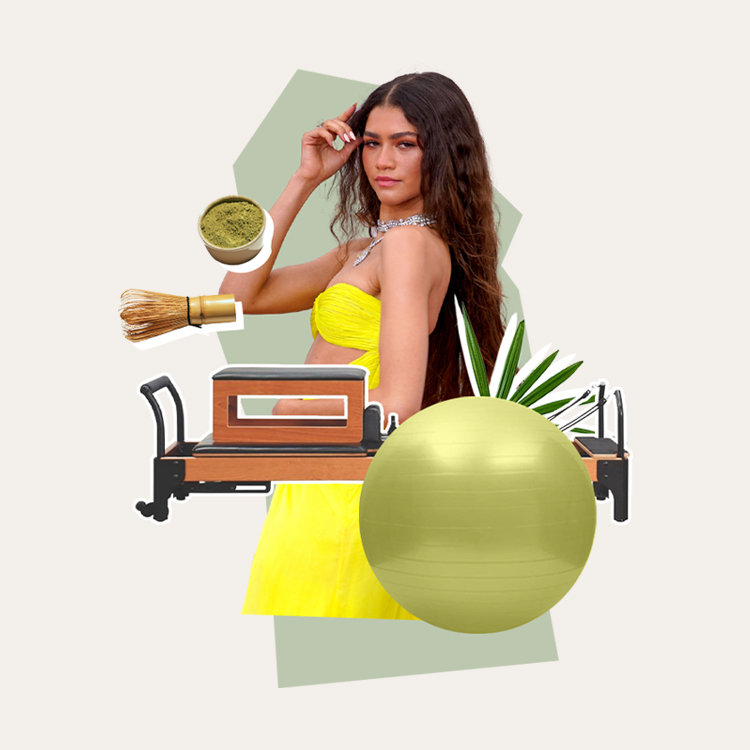 she's (kinda) just like us!
We're strong believers here that beauty is truly timeless, and as you age, that just means there are more opportunities to try something new. Whether we're going full-glam this spring or keeping it simple, we've rounded up the spring trends we're trying out to add to our routines.
"I am an eyeshadow girl through and through, but I'm so obsessed with the neon eyeliner trend for spring and summer that I've barely touched my eyeshadows in months. I love how fresh and cool this makeup style looks. Paired with other trends like statement blush and a glossy lip, it looks editorial, but you could easily put this with your usual dewy skin and bare lips without feeling too "done up" either. I've had a love affair with orange the last few years, so that's been my color of choice, but I'm excited to do more electric blue and kelly green when we get closer to summer," —Beth Gillette, 25, Editor
"I've got small almond eyes, so I love getting experimental when it comes to eye makeup looks, and trying things that bring a little bit of drama and make my eyes look wider! I've been pretty obsessed with Alexia Demie these days, and love how she brings "old Hollywood glam" and also the 90s to present-day makeup looks. I've found that applying the darker shade all over my lid and well into the crease first, then applying concealer over just the lid before applying the lighter eyeshadow allows me to get the perfect crease, giving my eyes an overall sharp and defined look," — Andi Wynter, 26, Social Media Coordinator
"As someone who spent the better part of my teen years in Clinique's Black Honey lipstick, I am pretty excited about the return of this trend. It's such an universally-flattering color, and works as an everyday lip color, or for a more intense makeup look depending on how heavy you layer it on. As someone with naturally thin lips it also helps makes it look like I have more lip than I do, particularly with the help of another favorite 90s staple: the lip liner," —Robi Correia, 42, Editor in Chief at The Everymom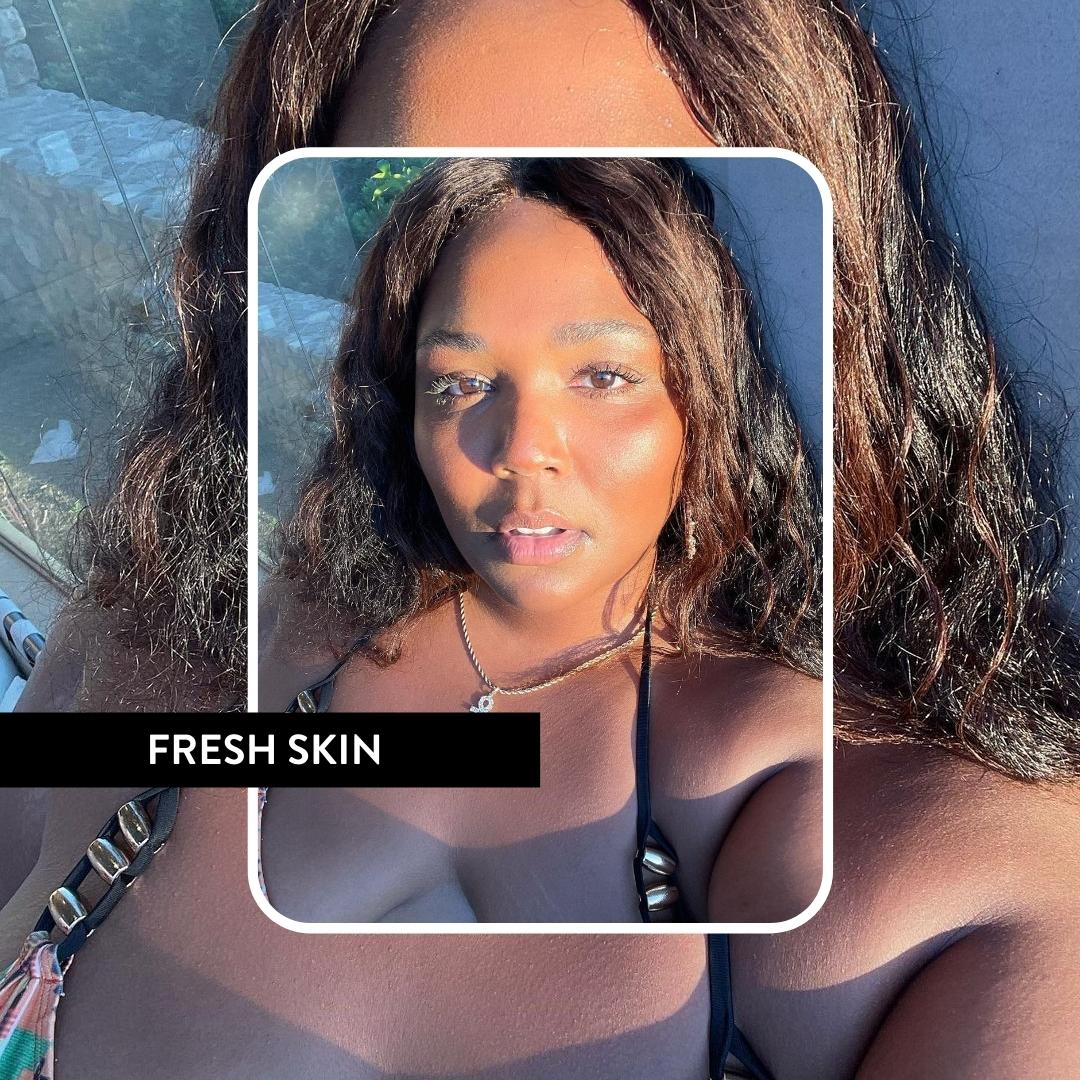 "This year, I'm breaking up with my foundation once and for all. I've always been super insecure about my skin, and as I'm getting closer to 30, I've decided I'm done with that. I'm trading my matte, medium coverage foundation for skin tints and serums that are more skincare than makeup. I want my skin to breathe and a lightweight tint is all the coverage I need. So what if I have a few dark spots that show through? I'm done being self-conscious about them and if there's ever anything I really want to cover up, I'll use a lightweight concealer. I'm currently using the Skin Enhance Luminous Skin Tint from Rose Inc. and couldn't love it more. It's extremely hydrating and gives me a lit from within look that I'm obsessed with," — Garri James, 28, Managing Editor
"For reasons unknown, I absolutely love doing my makeup, but almost always neglect my lips. My skin is very dry, which means my lips generally are too, and I've always hated the feeling of almost all lipsticks on my lips… but gloss? That's something I'm ready to dive right into. I have a few lip glosses I use and love, but I can't wait to dive into the uber-glossy lip trend and complete my makeup looks with a gloss that pulls everything right together," — Madeline Galassi, 25, Fashion Editor
"It's been a minute since I found a make-up product I was so excited about I convinced all of my friends to get it, as well. The Ilia Tinted Face Serum with SPF is the solution to all my skin needs. As someone with perpetually dry skin made even worse in the winter, this tinted serum acts as a moisturizer thanks to the squalene, color correcting finish thanks to the tint, and personal filter thanks to the dewy glow finish it leaves on my face. I feel so confident when I wear it. The best part is, I apply it with my fingers. No brush, no blender, nothing needed making it the perfect staple for anyone in need of a quick beauty routine. Can't recommend enough," — Alaina Kaz, 35, CEO
"You know that perfect color your lips get after eating pomegranates or cherries? I may be late to the party, but the just-bitten lip stain look is one I can't get over as the sun is starting to creep in and the days are getting longer. The best thing about this trend is that you can control how dark or light you want your lips to look depending on how much product you use. Swipe some gloss or your favorite chapstick on top (Aquaphor for me!), and you're all moisturized and good to go," — Bella Gil, 22, Editorial Intern
"I'm really not creative when it comes to doing my makeup, but I'm ready to mix things up for spring and summer and update my everyday look. An easy and super fun way to do that? Trying out new eyeshadow colors, especially soft lavender, blush pink, and pale blue. It's definitely outside of my comfort zone, but I'm excited to bring more color into my usual palette. The best part of rocking pastel eyes is that the look reminds me of my '90s idols: Tyra Banks, Drew Barrymore, and Alicia Silverstone," — Julia Poulter, 30, Managing Editor at The Everymom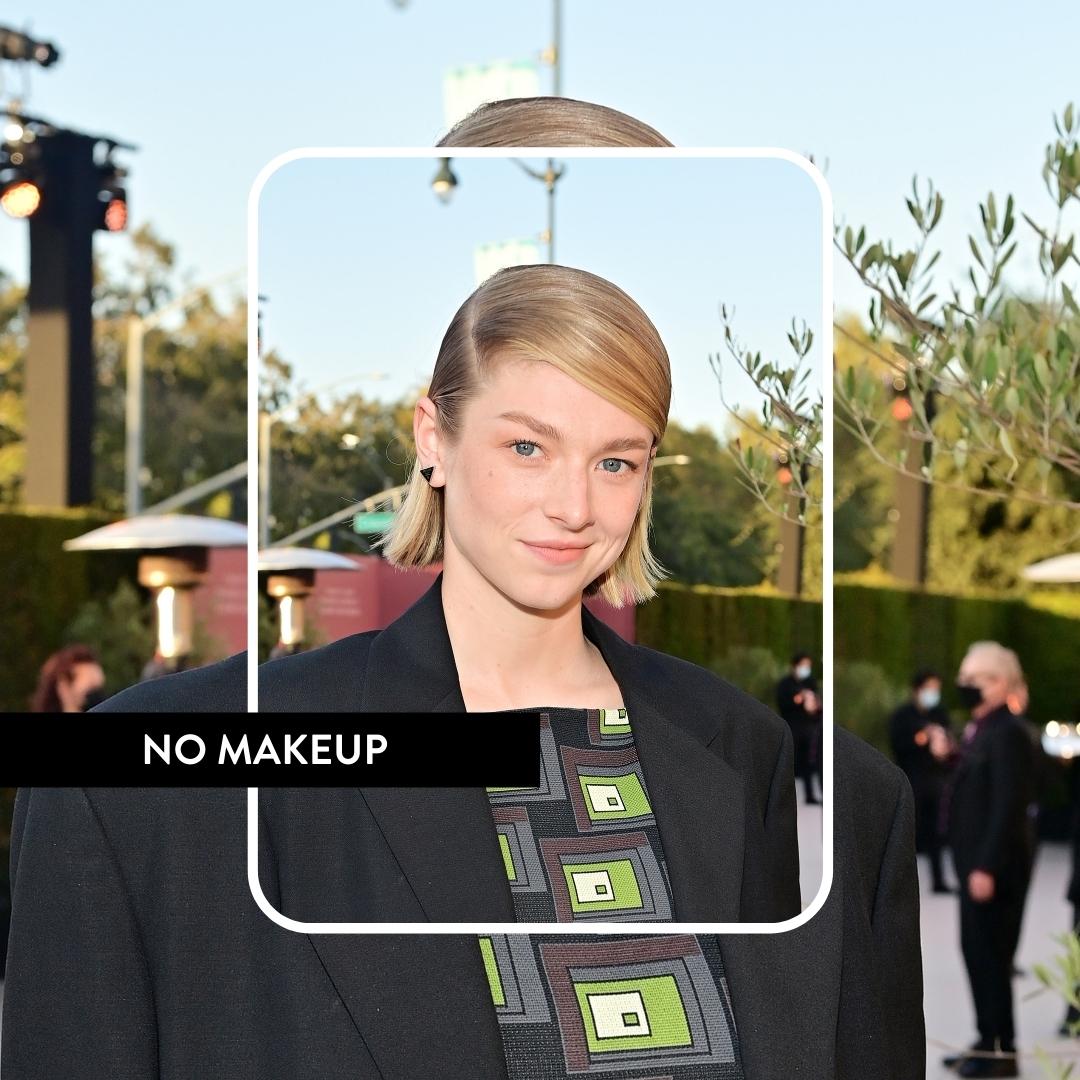 "My morning routine has minimal wiggle room, so the no-make-up-make-up trend is exactly what I need. I can't swing anything that takes more than 5 minutes, so most days it's tinted SPF moisturizer (at 40, SPF is a non-negotiable for me) + Burt's Bees tinted lip balm + maybe my favorite mascara…if I'm feeling fancy," — Kathy Sisson, 41, Editor at The Everymom
"During the better part of high school and college, I spent a significant amount of time and money chasing a good tan (both artificial and natural). My love for a good glow never went away but I committed to high SPF and a solid hat in my mid-20's and haven't looked back. Enter the statement blush trend as the solution to my problem. With so many incredible types of blush to choose (cream, liquid, powder) I can achieve a variety of looks from rosy to more subdued while still protecting my skin. My makeup drawer is currently filled with a variety of different shades and types of blush and I love mixing it up to create different looks," — Alexandra Pagar-Wolf, 34, Chief of Sales and Marketing