I'm about to say something that makes me sound incredibly annoying: I absolutely love cardio. I ran track in middle and high school, and I get such a high from a hard run or a long spin class. In college, I tried to replicate the feeling with more ~trendy~ workouts like expensive barre or yoga classes—until I finally realized the key to my almighty endorphin high: I love getting my heart rate up and my breathing ragged, in a way that I just don't feel can be accomplished with small, tight, more stationary movements. While I do love a relaxing yoga flow or the shaky burn of barre technique (and I do incorporate them into my routine as well!), cardio has historically been the most mentally beneficial for me.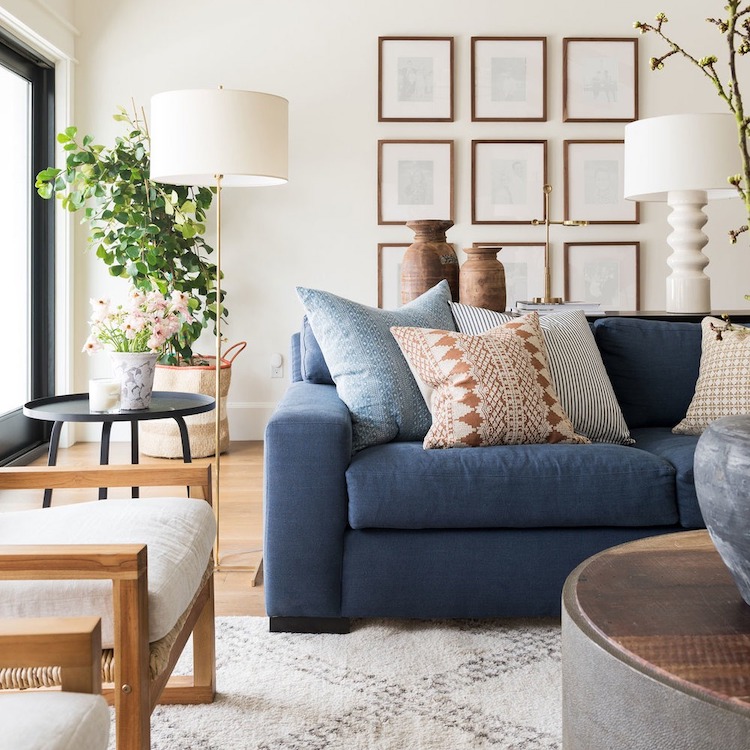 don't make the same mistakes I did
We are, however, in a global pandemic—and that (combined with the chilly weather) does not bode well for my workout preferences. While I have thus far been able to step outside and go for masked runs, it can feel disheartening to wonder how exactly you can get in a good workout while in the confines of your own home.
Thankfully, I've done the work for you—and am now sharing how you too can get your heart thumping and your lungs pounding, even while stuck inside.
1. A HIIT class that will make you forget you're in your own home, not in a studio
HIIT (which stands for high-intensity interval training) essentially reminds me of my high school volleyball practices—short intervals of various exercises and drills, designed to build endurance, get your heart rate up, and build muscle. I love the virtual HIIT classes from obé fitness for a few reasons: they're nice and short (some as short as 10 minutes, but many come in at 28 minutes), they require little to no equipment (and any suggested equipment is completely optional), and they're genuinely SO fun.
The word "intensity" in the name sounds intimidating, but a HIIT class moves from exercise to exercise so quickly that there's simply no time to get scared (or bored!). If you're looking to quickly amp up your heart rate while also clearing your mind and gaining some energy and positivity to carry through the rest of your day, this is the move.
2. Jumping jack breaks to spice things up
No time to carve out a long workout? No problem. One of my favorite hacks for getting in some active minutes (I'm obsessed with closing my Apple Watch rings) is to take periodic jumping jack breaks at different times. If you're trying to stay fired up throughout the day, you could challenge yourself to do 50 jumping jacks every hour, on the hour. You could do 100 jumping jacks right when you wake up or while waiting for your coffee to brew. Or, if you're really feeling creative, you can challenge yourself to complete jumping jacks for the entire commercial break of your favorite show (or, for my fellow Netflix lovers, you could actually watch the intro song instead of skipping it, then spend that whole time jumping). I swear these little breaks give way more energy than they take away!
3. Pretending you're out with your friends and dancing the night away
There's a bar near my apartment that has a sign outside that says "Mask up so we can dance again," and it makes my heart clench every time I see it. I'm not afraid to say it: I MISS DANCING IN BARS. Until I can get back on those sticky dance floors (ew, why did I say that), I'll instead crank up the One Direction and dance in my living room. Whether it's for one song or an entire playlist (try this one), the simple act of letting loose and busting a move will put some pep in your step and a smile on your face.
Not one to cut a rug alone? No problem! I love the dance cardio classes from obé fitness, which teach you choreography while sneaking in some classic moves (high knees, anyone?). At first, they may cause you to feel completely uncoordinated—but the inclusive virtual atmosphere at obé can help anyone feel comfortable (even as comfortable as I feel with a drink in my hand and my party Vans on my feet!).
Bonus: Get 50% off your first month of obé fitness (after a 7-day free trial!) with code TEG50.
4. Who needs a treadmill when you have stairs?
Yes, I'm telling you to take the stairs instead of the elevator when grabbing your mail or walking your dog—but I'm also reminding you that the stairs in your home can serve as a super valuable workout tool. Just as I used to run stairs in high school for agility and endurance training, the stairs in your home or apartment building can function in the same way. Whether it's a few quick up-and-downs while your dinner's in the microwave or a full-fledged workout (try running up and walking down as many times as you can, then see if you can get more day after day), the elevation difference adds an element to your workout that feels plenty different from running in place at home (because let's face it, that would be deeply boring).
5. Sex is a workout!
I'm not saying that having sex is a substitute for a good old-fashioned workout—but I am saying that it's a simple way to get your heart rate up and release some oxytocin (and, frankly, can be a much more fun way to spend a lunch break than a run around the block). If you and your quarantine buddy are both looking to consensually and safely turn up the heat, sex can be a great way to move your body while stuck at home. (Bonus: Working out together can be excellent foreplay—so try a sexy dance class first, then move it to the bedroom!). Check this out for some of our best quarantine-friendly sex tips, and for those going solo, check THIS out for your new favorite quarantine sex toy.
This post is sponsored by obé, but all of the opinions within are those of The Everygirl editorial board.