It's well-known that a healthy sex life can help our physical and mental well-being. And yet, with the COVID-19 pandemic causing many couples to isolate apart or to social distance from prospective sexual partners, many of us are finding that our intimate lives are suffering. Recent research suggests that 43.5 percent of people have experienced a decline in their sex lives during the pandemic, with only 13.6 percent reporting improvements.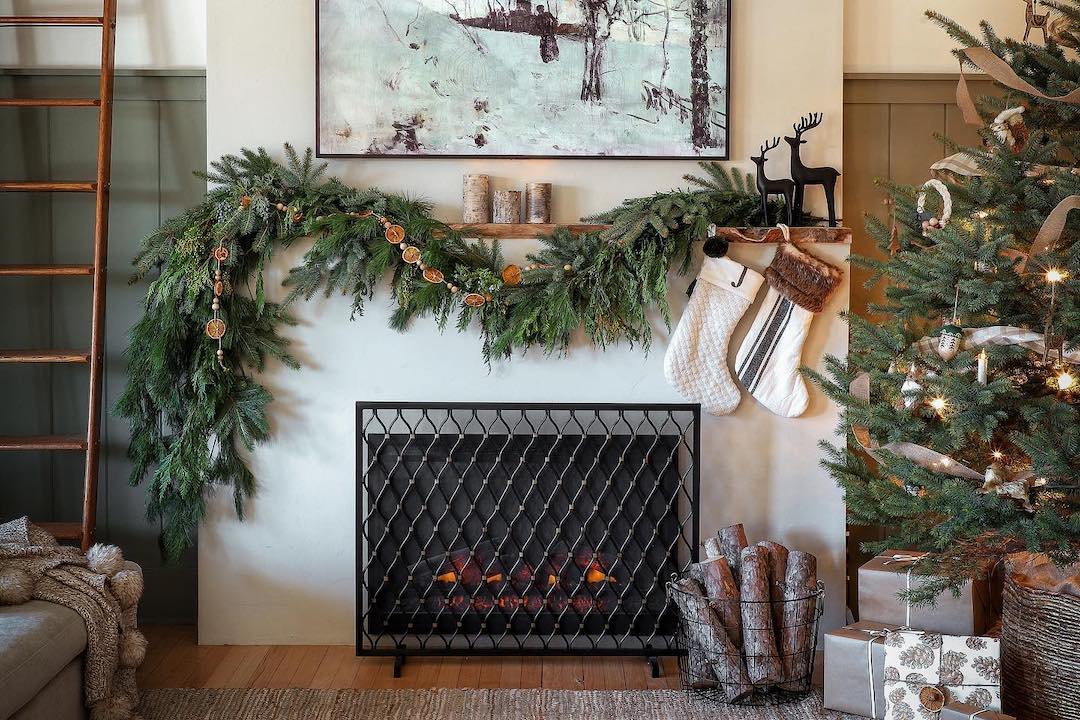 there's still time to deck your halls
But being single in quarantine doesn't have to mean a total dry spell. In fact, many individuals are finding creative ways to get kinky, both alone and with a socially-distanced sexual partner. If quarantine has left you frustrated, then here are some ways that you can feel more fulfilled:
Invest in a sex toy
Early on in the pandemic, the NYC health department suggested that "you are your safest sex partner." But solo sex doesn't have to mean that you can't have a helping hand—the sex toy industry has been booming during the pandemic, and now is the perfect time to find a toy that you love.
Finding a vibrator that works for you is a highly individual choice that will depend on your own experience of orgasm. Do you prefer internal or external stimulation? How much pressure works for you? Do you live with roommates, or even parents, and need something subtle and on the quiet side? There's so much on offer, and this handy guide can help you to figure out what to try first. Order online and stock up on lube for a totally socially distanced and pleasurable experience.
READ: 8 Sex Toys So Mind-Blowing, You'll Want to Gift One to Your BFF
READ: The Top-Rated Sex Toys on Amazon
Try out audio pornography or erotica
Although pornography is a good way to get in the mood, the male-focused nature of much of the sex depicted can be conflicting and difficult to enjoy. Fortunately, a new wave of feminist pornography is re-centering the content that we get off to, focusing on female pleasure and a more sensual experience.
There are plenty of porn videos out there that were produced or directed by women, but if you feel like trying something different then you might like to look into audio pornography. This intimate and sensory genre ranges from sexy stories to guided masturbation—perfect for if you need to use headphones in your current living situation. You and that person that you've been chatting to could even tune into something at the same time for a distanced and yet mutually-satisfying experience.
READ: Don't Think You Like Porn? Try This Instead
READ: Yes, I'm a Woman and I Watch Porn
Suggest some flirty phone sex
With the rise of sexting, phone sex has taken a backseat over the last few years. But with many of us relying on digital communication for our work and social life, perhaps it's time to give our thumbs a rest when it comes to our sex life.
Phone sex might feel awkward at first, especially if it's with a new partner who you have yet to do the dirty in real life with. Test out what feels comfortable to you—you might be turned on simply by discussing your favorite positions. If you're feeling more creative, you can describe your fantasies, and the things that you'd like to do with your prospective partner, once social distancing measures allow, and if you're feeling really confident, describe what you're doing to yourself right now and get them to do the same.
READ: 7 Ways to Up Your Dirty Talk
Take a dirty picture
Although a sexy picture pinging up on their phone is great news for the recipient, this can also be an incredibly gratifying experience for you. If you've been spending all day in your pajamas, getting dressed up in your best underwear can be a total turn-on and boost your sexual confidence.
It's worth noting that sharing explicit pictures comes with a host of risks, and there are numerous examples of intimate images being used against women. If you choose to share a sexual image, think carefully about how you'd feel if it was shared with anyone other than the intended recipient, and only send content that you would be comfortable with others seeing. Protect your privacy by ensuring that your face and any other identifying features are not visible, and don't feel pressured into sending images or footage if you're not comfortable doing so and if the experience isn't gratifying for you as well as for the recipient.
Take the time to connect with someone
The rise of digital dating means that encounters can be fleeting, and sex is readily available. Although this can be liberating, it also means that new and casual partners may be less invested in our pleasure. Relying on sexting, Zoom dates, and socially-distanced walks might be frustrating, but it can also give you the opportunity to connect with someone on a deeper level, to explore each other's turn-ons, and to build sexual tension. By the time that you feel comfortable initiating physical intimacy, or even just exploring some distanced play, you might find that getting to know a new partner better leads to a sexier experience.
READ: I Stopped Giving Out My Number on Dating Apps—Here's Why
Find a safe sexual partner
For some of us, nothing beats the real thing, and in-person intimacy and sex can be important for well-being. There's no way to guarantee a completely safe way to have sex during the COVID pandemic, but if you find that socially-distanced sex isn't cutting it for you, then you should try and take all precautions possible.
Make sure that you are having open conversations and setting boundaries with any sexual partner about what behavior is acceptable and what you are both comfortable with. If a new sexual interest lives alone and is following social distancing guidance strictly, then you may feel safe to stay over at their place. If you do so, make sure that you are following all government guidance on hand-washing, limiting contact with others, and following usual safe sex procedures to protect against all kinds of infections.
READ: What "Finding The One" Really Means in 2020