If you ask me, fall is not only a season—it's a state of mind. Even if temps are still warm (or dare I say hot), there is a mental shift that happens every year once September rolls around. Fall is about the pep in your step that comes with the start of a new school year and the sudden urge to redecorate your space and reset your routines. It's also about embracing all things cozy, especially when it comes to leisure time. If summer hobbies are all about being outside and soaking up the sun, fall hobbies are about staying in and bundling up—regardless of the weather.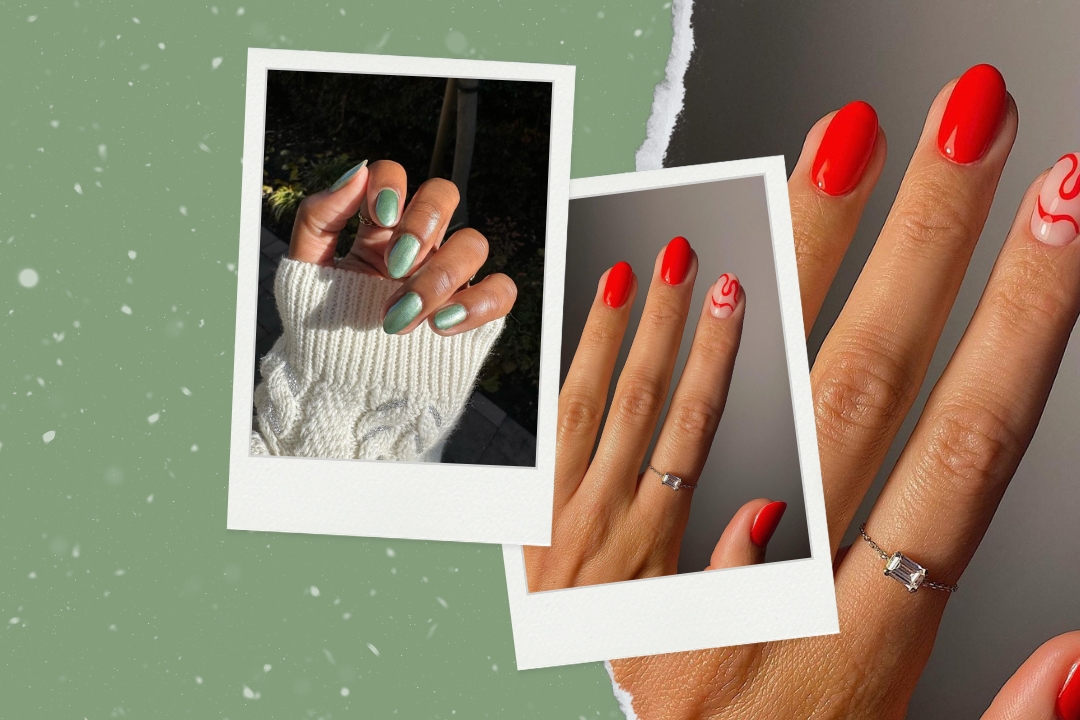 every one of them is a certified sleigh
If you're looking to switch up your downtime, or you just want to try something new (while wearing your comfiest loungewear obvi), read on for 14 cozy hobbies that are perfect to start in the fall.
1. Reading
Fall reading inspires comfy armchairs, soft throws, and oversized hoodies—which sounds like the perfect vibe to me. Reading is a suitable hobby for any time of year, but fall is a great time to curl up with a book, especially if you didn't get a chance to dive into any beach reads over the summer. Not sure where to begin? Here are some cozy fall book recommendations to get you started.
2. Board Games
I'm all for vegging out on the couch after work, but sometimes it's good to put away the screens, especially if you've spent the workday in front of a laptop. Playing board games is an ideal after-work hobby you can do by yourself or with friends, no phones required. Monopoly, anyone?
3. Baking
Fall is prime time for baking. Pumpkin bread, apple pie, ginger snaps, and cider doughnuts are just a few seasonal treats that come to mind, and making them yourself is a great way to chill out. Plus, you'll be left with delicious goodies to share with family and friends.
4. Candle- or Soap-Making
Some of the best hobbies you can do at home involve creating something. This time of year, why not try your hand at making candles or soap? Candle-making is a great way to upcycle jars or any pretty glass containers (thrift stores are full of them!), and homemade soap is perfect for cozy baths on chilly nights. There are tons of kits out there with all the tools you'll need to get started! Keep your creations for yourself, or save them for the holidays to send as DIY gifts.
5. Needlework
The word "needlework" might make you think of Victorian-era women in sitting rooms—or maybe just your grandma—but I'm here to tell you that this old-school hobby is worth a shot. Knitting, crocheting, embroidery, and punch needling are all great ways to keep your hands busy and create something beautiful this fall. There are so many fun patterns and prints to choose from, as well as kits that'll help you get started. Plus, you can start making your own scarves or knit blankets for the upcoming winter season. Cute!
6. Bullet Journaling
I've been an avid journaler since elementary school. There's something so therapeutic about jotting down your thoughts, hopes, and daydreams onto paper. While there are tons of different journals and prompts to choose from, I keep going back to bullet journaling. A journal with blank pages allows you to pick and choose your own prompts, and a bullet journal gives you the freedom to design your own pages as well. You can go full out with markers, stickers, and scrapbook paper, or keep things simple with just a pen and your thoughts. I personally love Zebra pens and stick with simple headers instead of elaborate layouts, but the beauty of bullet journaling means your journal can be exactly your own.
7. Painting
No need to be a pro when it comes to painting! To keep this hobby relaxed and easy, choose a paint-by-number kit to follow along with. You can also, of course, let your creativity run wild and dive into a blank canvas if you prefer. Don't want to paint a canvas? Buy a few taper candles, and paint tiny designs like leaves and pumpkins on them for cute, homemade seasonal decor.
8. Hiking
Fall is the ideal time to go for a hike, especially since the temps are a bit cooler, the leaves are changing, and the bugs have mostly gone away. Simply search for "hikes near me" and head out to a trail near you. Be sure to dress in layers to keep it cozy!
9. Coloring
Working your way through an adult coloring book in your PJs with the fireplace blazing sounds like the absolute coziest way to spend an evening. Plus, buying a 64-count box of crayons is a surefire way to bring up some nostalgic back-to-school vibes.
10. Leaf-Pressing
The changing leaves are one of the best parts of fall, and leaf-pressing can help you preserve that beauty long after they've fallen to the ground. There are a few methods to choose from, but one of the easiest ways to press a leaf is to place it between newspaper or wax paper and place a heavy stack of books on top of it. You can also submerge your leaves in glycerin to preserve them even longer. Pressed leaves look beautiful in a shadow box or frame, and it's a great DIY home decor project.
11. Making Mulled Wine
Most of these cozy hobbies go perfectly with something warm to sip on. Tea, coffee, or cocoa are perhaps obvious choices, but making mulled wine is also another great option that could even be considered a hobby in and of itself. Take the time to perfect your own recipe by experimenting with different combinations of red wine, brandy or Cointreau, fruit, spices, and sweeteners. Place your ingredients in a saucepan or slow cooker and put on medium-high heat. Once it gets to a simmer, cover and turn the heat on low for at least 15 minutes, then enjoy a cup of your warm, delicious creation.
12. Puzzles
I have fond childhood memories of doing puzzles when I was snowed in from school, so this hobby just screams coziness to me. Turn on a comfort show or a fall playlist and settle in for a puzzle on the dining room table. If you really want to get into it, invest in a puzzle mat you can roll up when you're done puzzling for the evening to maximize your space.
13. Video Games
Playing video games can totally be cozy as long as you pick a game that is low-stress, relaxing, and doesn't involve imminent danger or escaping some sort of peril. Animal Crossing: New Horizons is the quintessential cozy game, and both the Nintendo Switch and Nintendo Switch Lite are great beginner-friendly consoles to start with. Both are perfect for cuddling up on the couch with, and they're sure to help you unwind and relax.
14. Creative Writing
If you're already an avid reader, creative writing might just be the best new hobby to pick up for fall. This no-cost creative outlet can be a great stress reliever, and there are tons of different ways to get started. Try your hand at writing poetry, craft your own short stories, write fan fiction based on a favorite book or show, or find some creative writing prompts online to use as inspiration. Whatever you decide to write, make sure you have a cozy set-up to do it in—candles, light background music, and a mug of something warm are all encouraged.