All year long, we talk about making investments for your health: make a smoothie, sign up for the workout, take 30 minutes for a meditation routine. But today, we have the chance to make investments in our health at a fraction of the price. I love a good Cyber Monday sale as much as the next girl, and while I can't say no to a new pair of boots or pretty home decor, I get especially stoked for the wellness sales. I think of it as investing my money in my health instead of spending it on products or items I'll never use. And this year, the sales are good.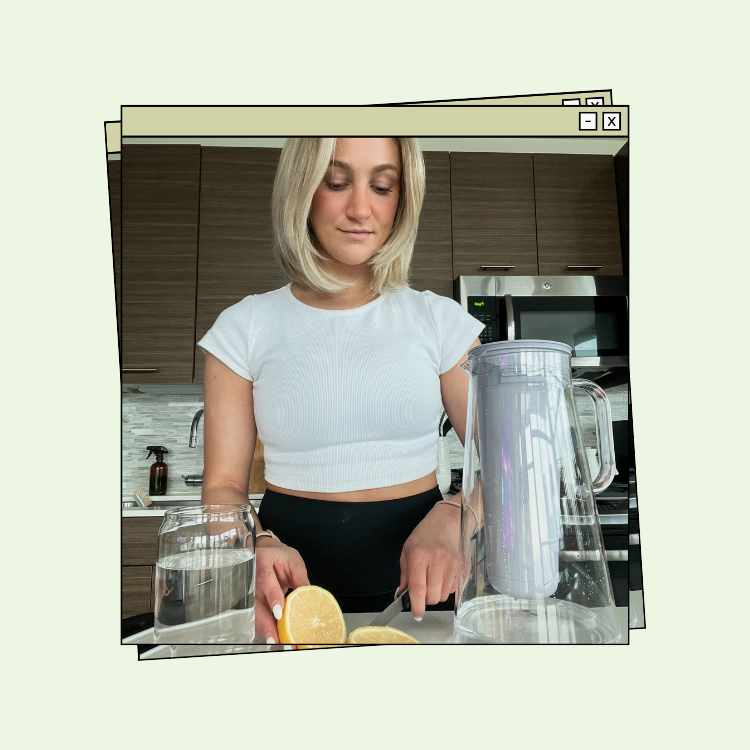 get it right in 2023 and beyond
Yes, this is me officially encouraging you to take a pause from buying gifts for other people and to buy some gifts for yourself. Except these will be the gifts that keep on giving because the excitement doesn't stop when you receive them in the mail: these items will actually help you become happier, healthier, more energized, and all around better. 2023 you will thank you. Read on for the wellness essentials that earned their place in my cart, and that can help you achieve all your greatest health goals–at a major discount.
Athleisure wear and gadgets that will make you want to work out
Supplements that will make you feel your best
Kitchen updates that will inspire you to eat healthier
Self-care products to treat yourself