If there's one thing I'm always on the lookout for, it's tips on how to achieve flawless, glowing skin. Luckily, we have celebrities like Hailey Bieber to let us in on their skincare secrets. Well known for her flawless skin, she recently launched her own beauty line, Rhode. While Rhode currently has a waitlist, her viral Strawberry Glaze Skin Smoothie does not.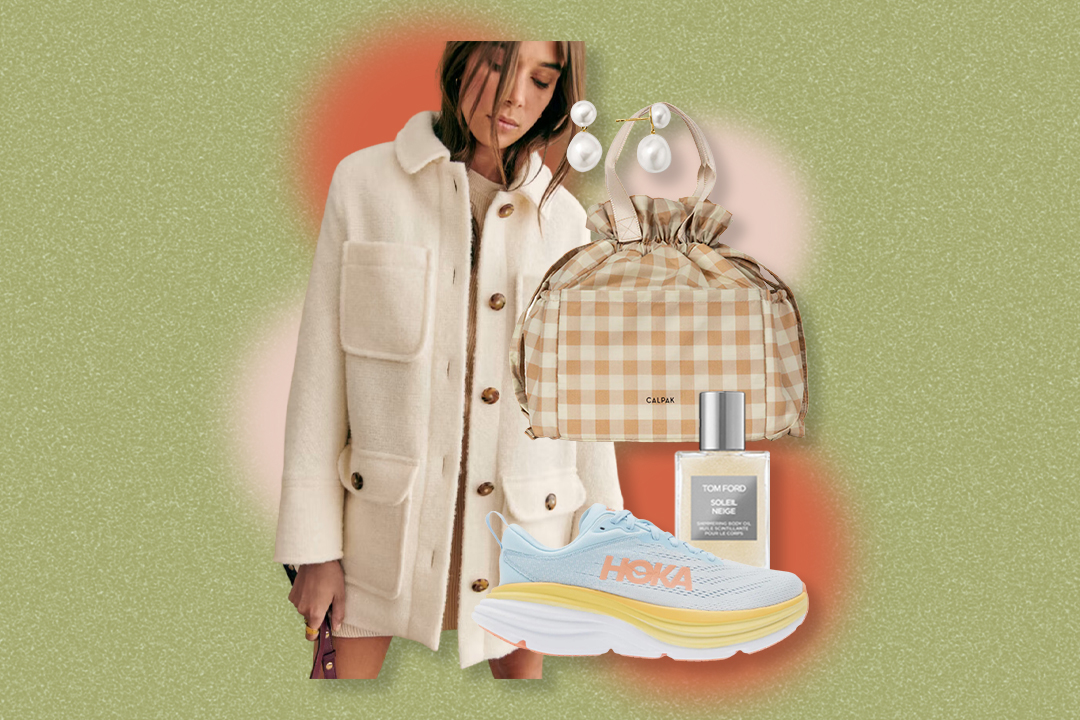 Launched at Erewhon Market in June, Hailey Bieber's limited-edition smoothie includes skin-enhancing ingredients such as hyaluronic acid (which, by the way, I did not know you could ingest) and sea moss, which Erewhon described as a "wellness supporting ingredient." Coming in at $17, this smoothie promises to have your skin glowing from the inside out. If you're like me and don't have an Erewhon Market nearby, or if you want to save money (doesn't everyone?), you can easily re-create the viral smoothie from the comfort of your own kitchen. To find out if the smoothie is worth the hype, I tested it out for myself.
How to re-create the smoothie
I followed the recipe Vital Proteins shared on their TikTok, which omits the hyaluronic acid and sea moss, making it more budget-friendly. Although these two ingredients are the stars of the smoothie show, don't worry. This recipe is still packed with nutrient-dense flavors that are great for your skin. That being said, if you want to make the smoothie more authentic to the one sold at Erewhon Market, hyaluronic acid and sea moss are both available to order online. The recipe I followed does call for a strawberry glaze, which you can make yourself. For a more convenient option, it can also be purchased from the store, or you can use an alternative like strawberry jam or preserves.
Once I had my ingredients assembled, it was as simple as tossing them into my Nutribullet and blending until everything was well combined. In the meantime, I used the back of a spoon to spread coconut cream and strawberry glaze onto the sides of my drinking glass. You can skip the aesthetics and put both ingredients at the bottom of your glass for the same effect.
Before trying the smoothie out for yourself, I'd be remiss not to mention some quick tips. Depending on your blender, you may need to cut up the dates prior to blending to save yourself from big chunks of dates. Additionally, make sure to blend the smoothie thoroughly so that the collagen powder is well incorporated. Lastly, while dates, maple syrup, and strawberry glaze contain naturally-occurring sugars, the amount this smoothie calls for is something to be mindful of. If you want to make it less sweet, you can simply use only one date or omit the maple syrup or strawberry glaze altogether.
My thoughts as a registered dietitian
I absolutely loved the texture of this smoothie. Thanks to the avocado, it was thick and creamy and much fluffier than other smoothies I've tried. The taste reminded me of a strawberry milkshake, and I would recommend this to anyone looking for a delicious post-workout snack or an on-the-go breakfast option.
For me, smoothies are my go-to summer breakfast, and I can definitely see myself adding this to my weekly smoothie rotation. I personally love to toss a handful of greens into all my smoothies for an extra nutrient boost, which I plan on doing with this recipe in the future. Chia seeds are my favorite smoothie topping to aid in digestion, and I think they would make an excellent match for this glowing skin smoothie.
While this smoothie does contain some amazing ingredients for your skin (think: healthy fats from the avocado, vitamin C from the strawberries, and collagen for tissue support), I wouldn't say it's a magic cure-all for your skincare woes. As always, staying hydrated and eating a well-rounded diet rich in plants and other whole foods will provide essential nutrients to protect and keep your skin healthy.