The beauty industry is predicted to exceed $716 billion in sales by 2025. Likely due to the pandemic, e-commerce was up 30 percent in March and April from the same time period in 2019, with beauty purchases alone showing a 38 percent increase. The market is filled with options and products for basically everything we need, and we're shopping big time. But that doesn't mean we have to spend all of our hard-earned cash.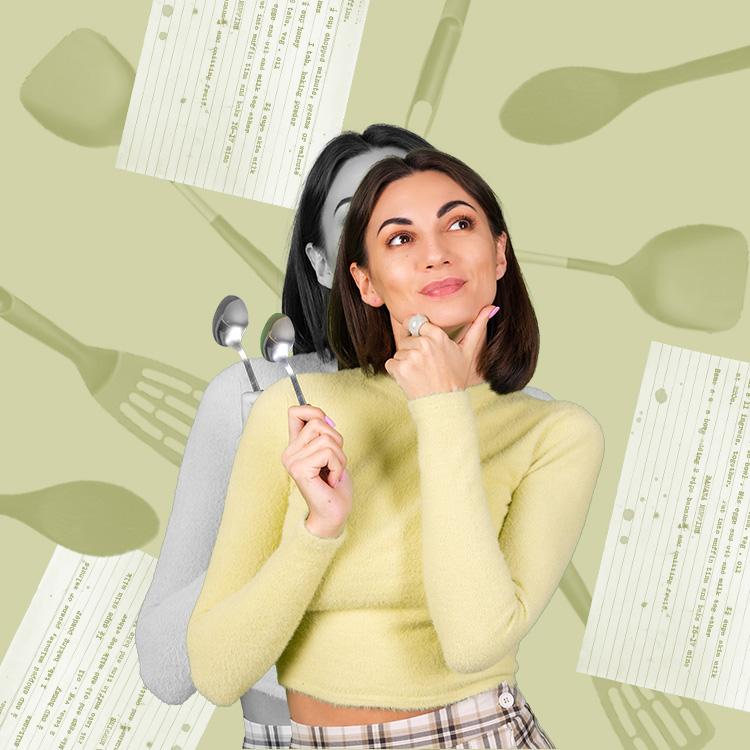 high in protein, good for gut health, and anti-inflammatory? yes, please!
Especially with the popular "10-step routine" all over the Internet, skincare is daunting enough before you have to consider the price tag of the total regimen, and depending on what you're hoping to accomplish with your skin, you are probably using different products between your day and nighttime applications.
Truth is, while you can easily spend a lot of money on all the necessary bells and whistles, you definitely don't have to. There are plenty of steps in a full skincare routine that can and should be budget-friendly to ensure that your best skin isn't putting you into debt. Wondering where to save your coin and where to spend it instead? We're breaking it down nice and easy for you.
A good rule of thumb to follow is that any product that you wash off your face can be on the less expensive side, whereas you might notice a bigger difference investing in the products that stay on for hours. Remember this isn't a foolproof system. I sometimes splurge on a cleanser and go drugstore for a moisturizer. It's all about what works for your skin and your budget. But if you're looking for a short guide, this is it.
Where to save
Makeup Removers
There is a multitude of "high-end" makeup removers on the market, and the concept has always been really baffling — all they are intended to do is dissolve makeup before cleansing. Thankfully, micellar water has come along to shift the trend toward more affordable and more effective, as well as cleansing balms. Always cleanse after using a makeup remover, especially if you are using a traditional oil-in-water style remover.
Cleansers
Cleansers are utility products. You have to have them no matter what, and since you use them up to twice a day, they should be at a price point that you feel comfortable spending every other month or so.
Since cleansers are quickly rinsed off and don't have long enough contact with the skin, they aren't actually effective at addressing problems and are usually more expensive because of these additional ingredients. Cleansers should have little to no frills—they are simply meant to remove makeup and debris and hydrate.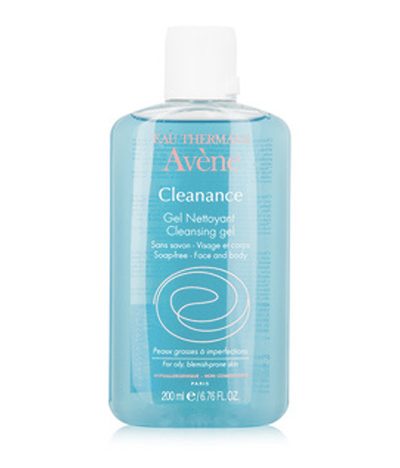 CeraVe
a favorite amongst our editors with dry skin and dermatologists alike!
Face Masks
Whether you prefer sheet masks, cream masks, or clay masks, there is one common thread between them all: they're not that expensive to make, and they shouldn't be expensive to purchase. You can walk into most health food stores and buy all the necessary components of a good face mask, so don't bother spending an arm and a leg on a treatment mask you will use once or twice a week.
SPF
Sunscreen is the exception to the rule above for a few reasons. Firstly, inexpensive sunscreens have their formulas down pat, so you almost can get better formulations for less money. Also, you'll be reapplying sunscreen a lot. This is a product you go through much more quickly than others, especially if you spend a lot of time in the sun. Since daily sun protection is a non-negotiable step in every skincare routine, and for how much more of your skin you need to cover on your neck and chest as well as your face, stick to an affordable option that you can replace often.
Where to spend
Moisturizers + Oils
It's not a bad idea to spend money on moisturizers, but if you're layering it over serums or treatments, then there really is no need to drop extortionate amounts of money on a moisturizer. As long as it is providing optimal hydration and protection, you're good — that's all a moisturizer is really intended to do. As your skin matures and you begin to incorporate more active ingredients such as acid-based treatments or retinol, then you'll want to consider a moisturizer that includes peptides, which will cost a little extra.
Serums
In the same way that your moisturizer stays on your skin, your daily serum should be something that you really love because you'll be applying it every day and it stays on your skin for hours. Ideally, you'll want a serum that you can use day and night, so I prefer to focus on ingredients that work well with any acid exfoliation you might do as well as with SPF.
Caudalie
if glowy, glass skin is what you crave, this is the ideal serum to add to your routine!
Treatments
A good treatment product is nowhere near few-and-far-between, as the market has been flooded with new options the last few years. However, a good treatment contains both high-quality acids (glycolic, lactic, mandelic, salicylic, for starters) or retinol with hydrating ingredients that balance the skin. Acids and retinol are known to sensitize the skin and cause irritation, so it's imperative that those are combined with ingredients that bring the hydration back. Some treatments get washed off, but others, like retinol, stay on for long periods of time, meaning you'll want something that plays well with your other products.
Eye Creams
The skin around your eyes is so thin and delicate that you want an eye cream that is made with high-quality ingredients and nourishing properties. Whether you're tackling dark circles, wrinkle prevention or treatment, or puffiness, your eye cream should be something that you're excited to use every day.
How do you save money on your own skincare routine?