Turn on your SAD (seasonal affective disorder) lamp, plug in your heated blanket, and cancel tonight's plans, because it's officially that time of year. If the sun is going to call it a day at 4:25 p.m., then why shouldn't we? And if we're going to live in total darkness before we've even logged off Zoom, why not dress the part? Right? Because when things feel bleak, there's nothing that can lift spirits as quickly as a colorful outfit can.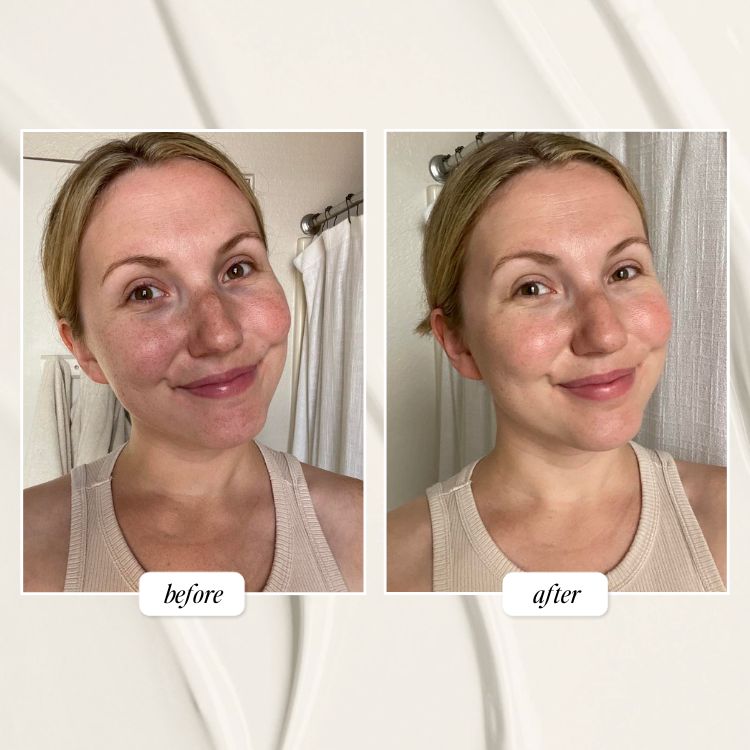 Whether it's an intentional choice or not, the colors we gravitate toward each season often mirror our natural world. Spring is synonymous with soft pastels, and when summer arrives, bright and bold color-ways are seen everywhere. As the leaves begin to fall, our outfits follow suit in shades of red, brown and burnt orange. Which brings us to winter, and our neutral monochrome looks. Ironically enough, if there was ever a time to follow the dopamine dressing trend, it's now.
Yes, we're all about adding pops of pink, blue, orange and more to our cold-weather 'fits (for style and sanity purposes). Here are our top tips for bringing the color wheel into your winter wardrobe this year.
Make it pop with a colorful turtleneck
Dressing for winter has its perks: the drop in temps calls for extra layers (and more styling possibilities). And you can never have too many turtlenecks. Opt for one in a bright hue, which can serve as a pop of color against more neutral pieces, or add to an already fun and funky outfit.
Pile on the pink
No dreary day stands a chance in such a cheery coat. Layer a quilted vest and matching pink sweater underneath to dial up the dopamine.
Combine two complementary colors
Experiment with turquoise and orange, yellow and amethyst, or green and magenta. The outfit ideas are endless—bonus points if you match your boots to your baguette bag.
Steve Madden
4 colors available
Madewell
3 colors available
Make your accessories count
As inspiring as the runway-ready colorful 'fits on our Instagram feeds are, there's a reason we can't get enough of our capsule wardrobes: they're easy and efficient. But dopamine dressing isn't about impressing, it's about feeling like the best version of you—and sometimes that'll mean wearing your favorite basics while incorporating a standout accessory. Think a beret, scarf, or even a pair of rain boots in a happy hue.
HOUSE OF WANT
3 colors available
Nordstrom
9 colors available
Keep it cozy in a monochrome sweatsuit
For the days you can't be bothered to go out, a purple tracksuit (and matching beanie) is the obvious choice.
Girlfriend Collective
13 colors available
Girlfriend Collective
14 colors available
Old Navy
10 colors available
Old Navy
5 colors available
Match your purse to your socks to your jacket
Let's give it up for this (award-winning!?) matching moment. Orange you glad to be so inspired?
UNIQLO
46 colors available
Play with a pastel palette
To accomplish this look, the only rule is there are no rules. Just like how we can wear white after Labor Day, we can wear pastels in the winter. You're the artist, and your outfit is your canvas.