I totally get it—putting away those holiday decorations can evoke all the feels. Not only does it signify that the merriest season of all has passed, but you also may be left wondering how exactly you can make your space feel welcoming and cheerful all year round.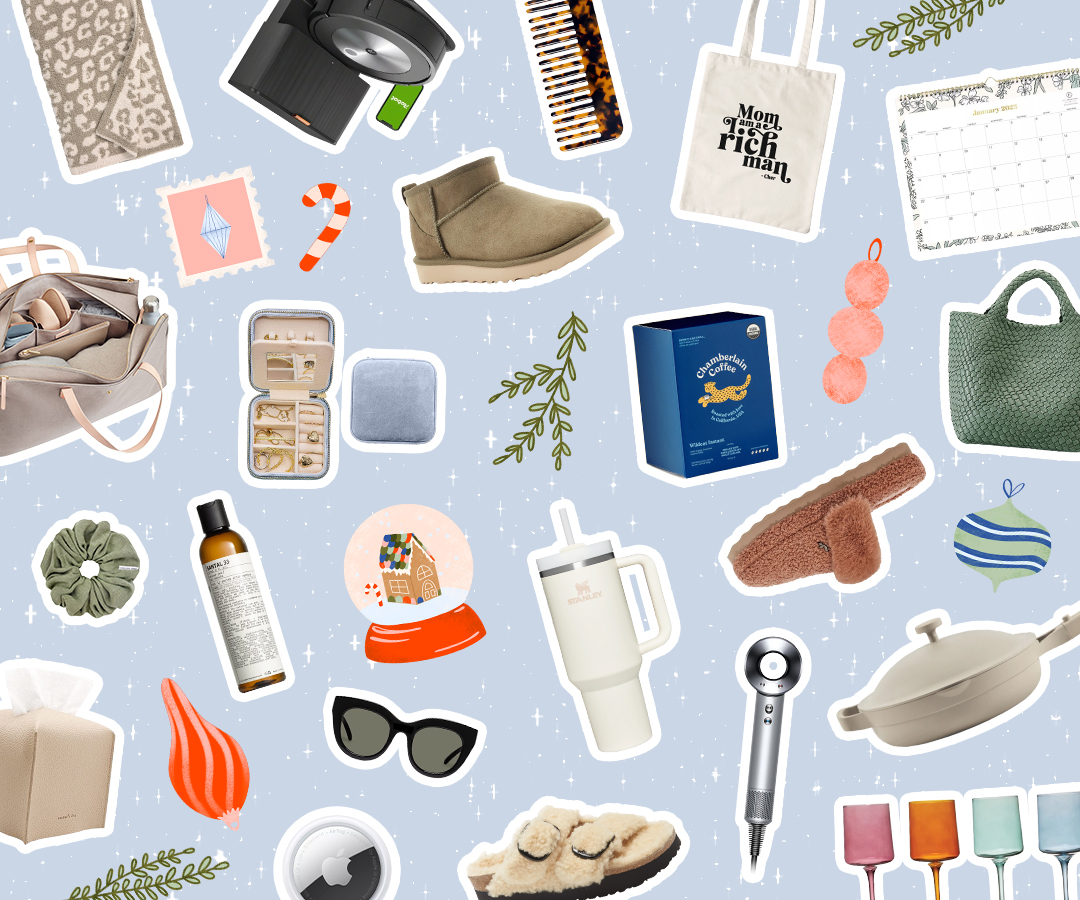 With hundreds of thoughtful gifts, you're sure to find something for everyone on your list!
But before you grab those storage boxes, keep reading. I've learned over the years that some of those favorite decorative items from December can most definitely live on well into the new year. I've rounded up five types of winter home decor that are 100% appropriate to display all season long—because January and February are the months that we could truly use some extra cheer at home, right?
Decorative Snowshoes
Ok, I'll admit that I'm not much of an outdoor sports girl myself, but that doesn't mean that I don't love the idea of decorating with snow or ski gear. I find vintage snowshoes to be oh-so-charming and was thrilled when I found an affordable pair at one of my favorite antique stores earlier this season. I propped them up inside my faux fireplace for a little extra winter spirit, and they'll be fun to gaze at all season.
Seasonal Scents
You can bet I'll be burning seasonal scents well into January. I love to have a candle lit while I'm working from home; I really do think it makes my environment feel a bit more cozy and relaxed, even when deadlines are creeping up and my inbox is out of control. While I tried to make use of all of my Christmas-specific fragrances in December (I'm looking at you, Fraser fir candle set), there are a few other winter favorites that I know will continue to bring me joy even in the new year. The Nest Holiday candles are some of my favorites, and while they definitely have a bit of a Christmassy smell to them, they also just make my place feel so warm and cozy that I know they will be a January and February must-have, too.
Artwork
While shopping at one of my favorite holiday markets in New York City this year, I found some cute winter-themed art prints that I will definitely keep on display for the entire season, if not longer! One is an etching of ice skaters in Central Park, and again, even though I'm not much of a winter sports enthusiast myself, the print just makes my heart happy. I love how it serves as a great reminder to enjoy the little things, like bundling up and skating on a frozen pond with friends. If you're looking for a super budget-friendly option, you can go the digital download route and print out artwork from Etsy. I love the below options, which are so serene and adorable.
Etsy | Little Lady Print Shop
Etsy | Caitlyn Marie Prints
Throw Blankets and Pillows
Everyone who has ever lived in a small space will tell you that changing out your pillow covers for the season is an excellent way to experiment with new colors and styles without 1) breaking the bank and 2) having to worry too much about storage. In the winter, I'm all for embracing moodier hues like deep blues and greens. I'm also of the belief that plaid is A-OK to display even after the holiday season has passed; it's really more of a winter-specific pattern than a Christmassy one. If you're more of a neutrals person, a chunky knit throw is also a winner all season long—I plan to keep mine out for the foreseeable future because it gets cold in NYC!
Threshold
8 colors available
Amazon
8 colors available
String Lights
This may be more of a divisive suggestion, but hear me out: I think it's totally acceptable to keep your white string lights up all winter long. After all, who couldn't use a bit of extra cheer during these cold, dark, post-holiday months? If you can't get on board with keeping your Christmas lights up, you could try a strand of more subtle fairy lights instead. Plugging in your string lights as the sun sets each afternoon is a simple daily ritual that's free, takes zero time out of your day, and will make your at-home workspace a little bit more pleasant.