As every seasonal change comes, so comes a wardrobe switch-up. It's a given: You can't (always) wear your strappy summer sandals in the below-50 weather, now can you? Instead, you can dust off your leather boots, buff that scuff out of your Uggs, and prepare yourself for all that comes with winter shoes.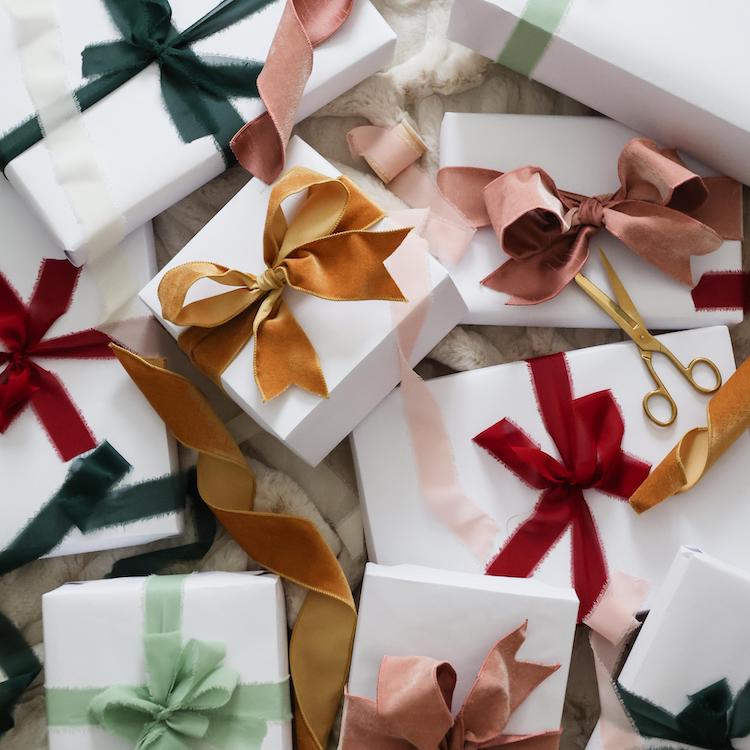 the perfect gifts for everyone—and we mean everyone—on your list
Whether you're opting for comfort or style (or both!) the trick to winter footwear should rely on what makes you feel best. However, pairing certain boots with the rest of your outfit can be tricky from time to time—especially when it comes to pants. Do you pair a lug-sole with a straight leg? What happens when your jeans bunch up from the top of the shoe? What if your shoe gets swallowed by the hem of your pants? Have no fear, that's where we come in. From heels to flats to fuzzy Uggs, we paired all our fave winter footwear with our fave jean style below.
Uggs + straight-leg jeans
It's true, your Uggs look good with more than just loungewear. A great pair of straight-leg jeans paired with Uggs of any color make a put-together yet comfy outfit this winter. Combined with a hoodie, cardigan or sweater of your choice, you're all set.
Abercrombie & Fitch
17 colors available
Rain boots + raw-hem jeans
Pairing your rain boots with a pair of raw-hemmed jeans are an easy way to protect yourself and your jeans from the rain. Even if it's not raining you can still go for this look. We mean, why not? Your jeans pair perfectly with them anyways.
Knee-high boots + skinny jeans
We know you still have a pair of skinny jeans lying around somewhere, and we keep them in our closets precisely for this situation. When paired with leather knee-high boots, this outfit combination is a match made in heaven. And at the end of the day, skinny jeans are the only denim that's slim enough to seamlessly fit into a high boot.
Everlane
5 colors available
Universal Standard
8 colors available
Heeled boots + flared jeans
Flare jeans are great at lengthening your legs, and when you add in heeled booties to the mix, the results are even better than they already were. This is a perfect combo for any event you have in your calendar, especially around the holiday season.
Levi's
4 colors available
Lug-sole boots + relaxed jeans
A chunky boot and some baggy jeans pair perfectly together as a cool match made in heaven. Ideal for layering to brave those colder days, this combo is the one we wear on repeat once it's just wintertime—just add a pair of wool socks and head out the door.
Abercrombie & Fitch
9 colors available
Everlane
4 colors available
Lace-up boots + cropped jeans
The combat boot will arguably never go out of style, and when shown off with a great pair of cropped jeans, we totally understand why. The cropped style will let the boot do all the talking—just as they should.
Levi's
3 colors available
Levi's
5 colors available
Loafers + wide-leg jeans
Loafers are always a good idea. When slipping them on this winter, opt for pairing them with a wide-leg jean. It's subtle enough to show off your shoes, and then wide fit of the jeans perfectly compliments the slim minimalism that a loafer brings.
Everlane
3 colors available