I never thought about my love language until I met The Everygirl crew. We talk about it at least three times a week, and I've determined exactly how I show love, how I prefer to receive love, and what doesn't make me feel loved. It's a great tool in relationships and friendships and has become a lovely explanation for why I seemingly go crazy for my friends' birthdays.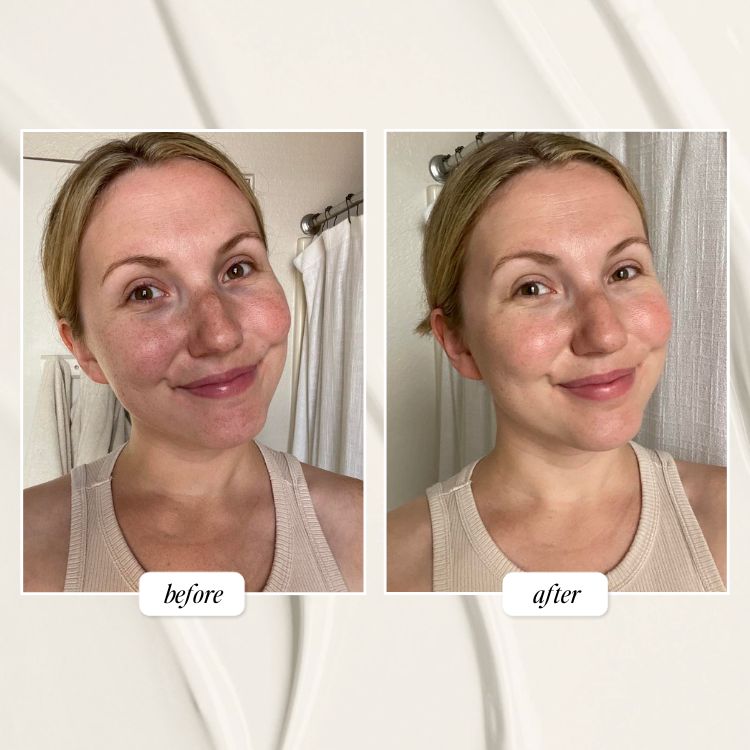 Because I'm pretty crazy about personality tests (astrology being my favorite, and the enneagram being in my top five!), I'm always trying to find new ways to apply them to my life. Whether it's figuring out how to better my relationship, find my personal style, or level up my career, there's always time for self-reflection. 
Scrolling on Instagram lead me to this page, and everything I knew about love languages changed. While our interpersonal relationships are the primary reason we look to the love languages for guidance, the relationship we have with ourselves might actually be the most important one of all (read that in Carrie Bradshaw voice for dramatic effect). We all know how necessary self-love and acceptance is for our confidence, emotional, and mental well-being, and our overall lives; so, why not figure out the exact things that get us there (and those that don't)?!
Your self-love love language might be the same as your regular love language, or it could be completely different.
Read through each love language, and decide which one is most like you! (You might be surprised!)
The Five Love Languages are:
Physical Touch

Words of Affirmation

Acts of Service

Receiving Gifts

Quality Time
Physical Touch
If your self-love love language is physical touch, you feel at peace when you've done things to make your physical body feel better. If you book a massage after a stressful day or hit the gym when you're worrying about something, you feel loved when you're focusing on your external health and wellness. 
Ideas: establish a skincare routine, invest in comfortable, high-quality bedding; try a new workout, make a healthy meal
Words of Affirmation
People who identify with Words of Affirmation are the people who love hearing compliments and knowing what they're doing is right and effective in a relationship. The same goes with your relationship with yourself! Encouraging yourself through words helps you feel appreciated and loved — and it doesn't even cost a dime. If journaling affirmations every morning keeps you going, this is probably for you.
Ideas: create a daily mantra, write yourself a love letter, keep an affirmations folder on your computer (a suggestion from Assistant Editor Abigail!), talk to a loved one, ask for feedback at work
Acts of Service
If you've ever done something for yourself (such as making your bed in the morning for an easy night later, sending yourself that list you knew you'd need tomorrow, or meal prepping) and were grateful for your past self, this is likely your self-love love language. This basically means that you enjoy setting things up and preparing things for yourself to make life easier later on. Another indicator that this is how you show love to yourself is doing small acts of kindness for yourself. 
Ideas: make therapy or doctors appointments, delegate tasks at work/home (such as scheduling when your roommate or partner takes out the trash each week), clean your home, do the dishes as soon as they enter the sink
Receiving Gifts
When I first read this list, I thought, "Well, doesn't everyone like to buy themselves gifts?" However, this goes a little beyond the simple idea of treat yo' self. These gifts don't always have to be big purchases — these individuals feel revived and loved through life's little indulgences. From a piece of chocolate when you've made it through 75 percent of your workday to travel to gifts for yourself, you like to reward yourself for a hard day's work. 
Ideas: new loungewear, finally use those sheet masks you've been saving for a special occasion, purchasing an online course, buy a basic you've been putting off
Quality Time
Quality time is about spending productive time with yourself. This doesn't necessarily mean you need to be cleaning out your closet or checking off tasks on your to-do list. Instead, focus this time on being present and getting to know more about yourself. Just as you would when spending time with a partner, pay attention to what sparks joy when you're alone.
"Sometimes, you gotta stay in." — Flo Rida but also me on a Friday night.
Ideas: use a random number generator to pick a random movie from your Netflix queue that you haven't watched yet, take yourself on a coffee date without bringing your laptop, try a guided meditation, pick up a new book and just start reading
What is your self-love Love Language?! Let us know in the comments!