I always thought my husband and I were relatively traditional. So when we got engaged, we quickly hired a wedding planner, selected a venue, and scheduled appointments with half a dozen vendors. It was as if we were plowing through an undisclosed list of things couples do when they're wedding planning.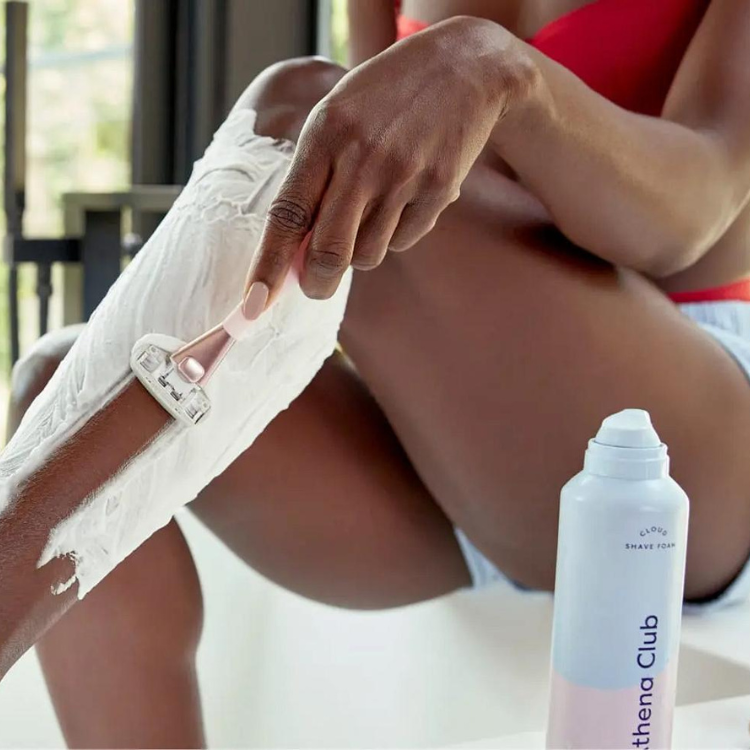 "This razor gave me the silkiest, smoothest shave I've ever had! I never get any cuts or scrapes, even on those hard-to-shave places."
But I quickly realized not all traditions are grand and obvious. One of the first questions I was asked by friends and family was, "Who is your maid of honor?" My initial reaction was to panic as I realized I didn't want to single out one best friend who was better than the rest. So instead, I involved all of my bridesmaids in different ways to make them feel special and included.
Our planning process continued much like that: a healthy balance between tradition and modernity. I tried to identify where we could add more of our personalities and focus less on tradition.
But when you're knee-deep in floral centerpieces and sheet music, it can be tough to decide which traditions (if any) are right for you. In an effort to help you look back on your special day fondly and without regret, here are a few traditions you may want to change, tweak, or even skip altogether.
1. The Dress
Source: Intimate Weddings
When you take that first step into a bridal store, the most important thing you can do is keep an open mind. When it comes to color, you may be programmed to think white, but blush, grey, champagne, and even pale blue dresses are all beautiful options. Maybe you always thought you'd wear strapless, but when you try on a long sleeve lace gown, you immediately know it's the one. Wear what makes you feel most beautiful, not what you think you're supposed to choose.
2. Wedding Cake
Source: Budget Savvy Bride
Not a huge fan of cake? Feeling inspired to branch out for your final course? When it comes to dessert, anything goes—and guests will always appreciate a bit of creativity. Couples are serving anything from pies to ice cream cake, and some even splurge for dessert food trucks or lavish sweet tables filled with their favorite confections. And if your wedding location is one known for certain desserts, serving something local is a great way to show your hometown pride.
3. Wedding Favors
Source: Something Turquoise
When you're a guest at a wedding, which do you generally remember: A tchotchke giveaway that you inevitably threw away, or an incredible band that keeps you on the dance floor all night? Whether they're not in your budget or just not your taste, remember that your guests don't expect a gift from your wedding. They want to celebrate you and have a fun experience, so prioritize things that are lasting and memorable.
4. Plated Dinner
Source: The Everygirl
Most couples prioritize what their guests will remember: food and music. But just because you want to serve an epic meal doesn't mean it has to be formal. Instead of a plated three-course dinner, consider other food options. Choosing a buffet no longer has to mean mediocre meat and cold casserole. You can get a bit playful with themed stations, or give guests even more options with various small plates or family-style dinners.
5. Wedding Party​
Source: Plum Pretty Sugar
If your best friend is a man, does that mean he shouldn't be standing by your side at your wedding? Does the number of bridesmaids really need to match the number of groomsmen for a uniformed look? The answer to both, simply, is no. If you want to have grooms-maids instead of bridesmaids, an uneven bridal party, or no bridal party at all, that decision is up to you and your fiancé. The last thing you want is to regret who you involve in your big day, so choose the best representation of your relationships and life together.
Have you planned a wedding? What traditions were important to you? Which ones did you ignore?