The holidays can be a time of hustling and bustling in between gatherings with family and friends, but it can also be an isolating time. Holiday movies and Christmas carols often depict happy times with friends or family, and "cuffing season" makes us believe that we should be in a committed relationship this time of year. But the reality is that the holidays are not always so happy. If you are spending the holidays alone (whether "alone" to you means single or without friends or family), you're not, well, alone (at least in that way!). Read on for eight tips to enjoy the season without feeling lonely.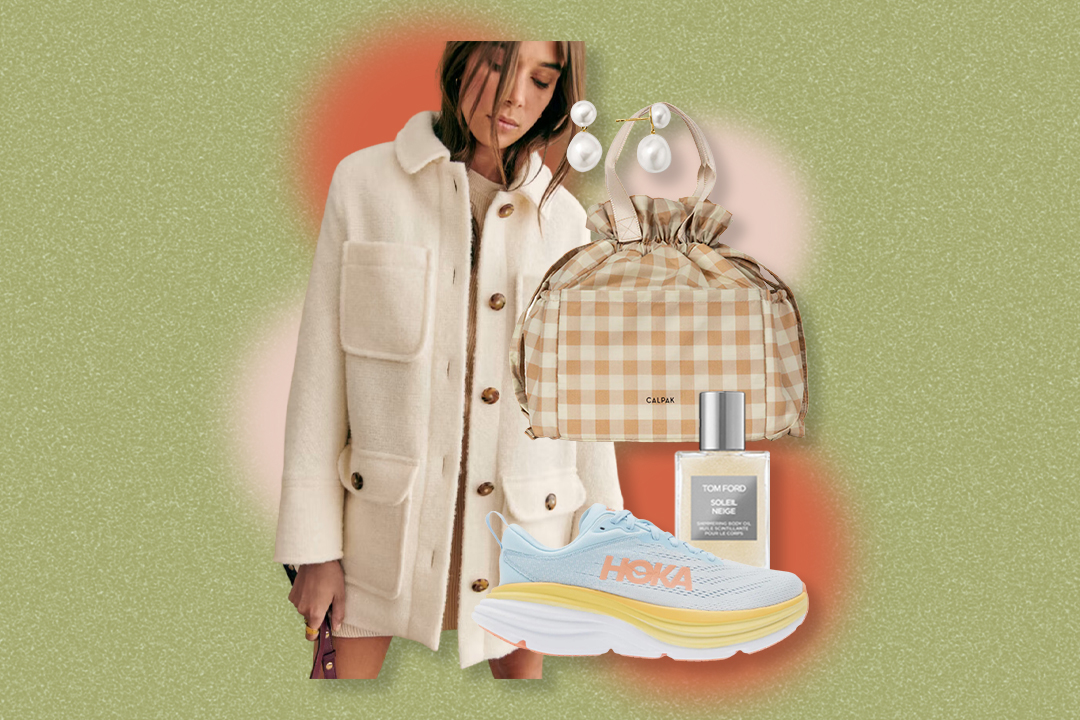 1. Make plans
Don't think of filling up your calendar as just an excuse to be busy and ignore your feelings this holiday season. Instead, see it as an opportunity to force yourself to put yourself out there, form new relationships, and have fun. Remember that you are in control of making your own memories, so make your own plans. If you want to attend a holiday party, make plans with that friend you haven't seen in a while, or start forming new traditions—don't wait for someone else to invite you. Host your own party, invite your friend to grab a coffee, and plan an ice skating day with your friend group. Look at this time as an opportunity to strengthen bonds with new friends or distant family members. If making plans with other people doesn't sound appealing, that's OK too (the purpose is to enjoy the season!)—make plans with yourself and put it on the calendar to watch your favorite movies, bake your favorite treats, or do all your favorite traditions.
2. Find other ways to connect
You may be used to in-person gatherings with loved ones, but it isn't the only way to connect during the holiday season. Can you make dates to video chat with your grandparents? What about using the holidays as an excuse to catch up with old friends you've lost touch with over the phone? You can also send out some holiday cards with personalized notes or text someone different every day to reconnect and let them know you're thinking of them. Let go of your expectation that connection means only one thing, and start thinking of other ways to strengthen bonds and feel emotionally close to others.
3. Indulge
If you're not thrilled to spend the holidays alone (by the way, it's also OK if you're looking forward to some solitude), be gentle with yourself. There is no reason you should spend the holidays doing anything other than doing whatever feels best for you and indulging in self-care. Do a little gift shopping for yourself, book a luxurious hot stone massage, or splurge on your favorite bottle of wine. Bottom line: Do whatever makes you feel best. Sign up for yoga classes, take that bubble bath, and pick up some croissants for breakfast in bed. You deserve it, so relax and enjoy.
4. Learn a new skill
When else are you going to have this much free time? You might as well take advantage of it and spend it learning something you've been wanting to learn! Have you been wanting to perfect your chocolate chip cookie recipe? Do you want to learn how to bullet journal so you can do it in the new year? Are you addicted to watching punch needle embroidery videos on TikTok and are tempted to learn? There are an endless amount of skills and hobbies that you can start now and be a pro at by the time the holidays are over. We challenge you to get creative and have fun. And who knows, maybe you'll even have a new side hustle come Q1.
5. Tackle end-of-year projects
If you're feeling a bit flustered in December, spend your alone time getting organized for the new year. Make those doctor's appointments you've been putting off, clean out your closet, organize that random junk drawer in your kitchen, and make sure your car is squeaky clean. Try to isolate whatever it is about your life that makes you feel overwhelmed and do your best to tackle it. Maybe you need to sit down and create a new budget or iron all of your work clothes and make sure they're ready to go come January. Whatever it is, you'll feel so accomplished when it's done.
6. Do nothing at all
On the flip side, if you're not the get-up-and-go type, then don't. Setting high expectations to make a lot of plans or accomplish a lot of chores might make you feel exhausted and even lonelier if you don't accomplish the goals you had set. If making plans or tackling projects doesn't feel exciting, don't force it. Stay in bed, have a Harry Potter marathon, and order that Thai food you love. Head to the bookstore and stock up on cheesy novels or go pick up some baking supplies and make a batch of cookies to enjoy with your coffee each morning. Give yourself total permission to spend the entire season resetting, resting up, and recharging.
7. Don't force yourself to keep up traditions
If keeping up the traditions you used to do with your loved ones makes you feel festive and happy, then fill your entire season with trees and lights and all your favorite foods from childhood. But if keeping up those traditions just makes you sad (or exhausted)? Skip them. For example, you can still enjoy the holidays even if you don't put up a tree (because that's a lot of work for one person!), and if gingerbread reminds you of what you're missing out on, bake sugar cookies instead. Think of new traditions that will be special to you—is it morning walks in the snow with a to-go cup of coffee, treating yourself to a DIY spa day, or making hot chocolate and watching your favorite movie of all time (whether it's a holiday movie or not)? Don't keep up traditions out of habit. Rethink what would be most enjoyable for you.
8. Reset your mindset
There is a lot of pressure on the holiday season, but we all know that even under the best circumstances, the holidays come with a lot of stress, discomfort, and drama. If you're spending the holidays alone, it may feel like everyone else is having the time of their lives, but try to remember that everyone is dealing with their own issues. At the end of the day, the holiday season shouldn't be about lights or presents or sitting with every single one of your relatives in front of a fire. Try not to fall into the mindset that the holidays have to look a certain way. Our society has made up a lot of the expectations we have surrounding the holidays, so make up your own holiday rules this year. Instead, set new expectations for yourself, whether it's to relax, get time for yourself, or just to enjoy, whatever that looks like to you.