Dating in a city of any size is a learned sport, but dating in New York City? That takes a whole other level of dedication, patience, and as most New Yorkers know, practice. Alexis Wolfe, the founder of NYCDateNite, says that New York City is "both the best and worst place to date," because of its unlimited options and opportunities, and she, like anyone who has dated in New York City, learned that first-hand.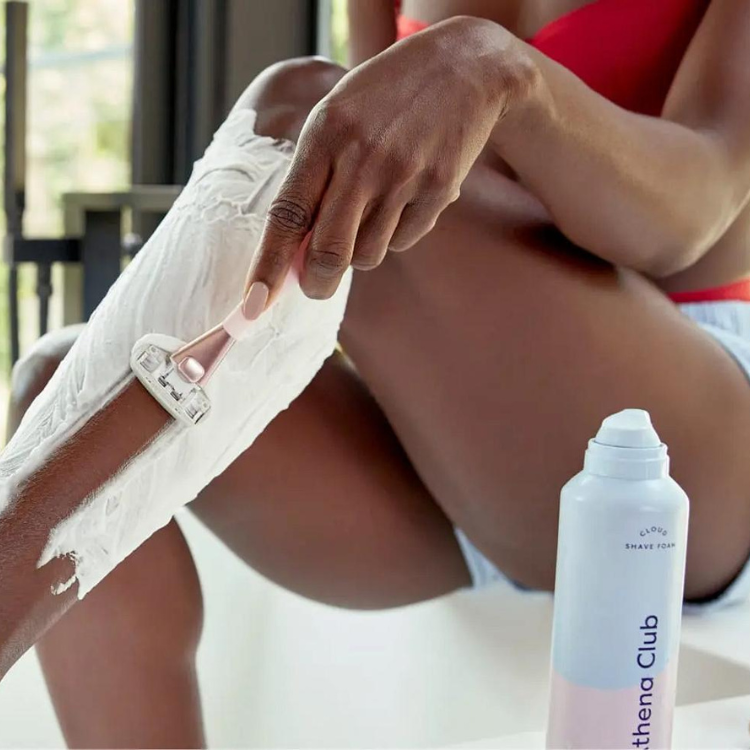 "This razor gave me the silkiest, smoothest shave I've ever had! I never get any cuts or scrapes, even on those hard-to-shave places."
After years of looking for "the one" by going on multiple dates a week in New York City, Alexis Wolfe was 28 and single. After a quick panic moment (been there), she decided to start the Instagram account @nycdatenite to connect with others who were in the same boat as her as well as share her passion for food and the NYC restaurant and bar scene. Since then, NYCDateNite has become a trusty resource filled with New York City-specific date ideas, restaurant recommendations, dating tips, and more.
As someone who has done a lot of dating in the city and who has ultimately found her now husband, Wolfe has a lot of thoughts and dating advice to share. We interviewed her to learn how to navigate the dating scene in the big city, how to avoid getting overwhelmed, how to stay safe, what the best date spots are, and more.
Meet the expert
Alexis Wolfe
NYC-based dating expert
Alexis Wolfe is an NYC-based dating expert whose Instagram serves as a how-to for people looking to make connections in the city. NYCDateNite is an ever-evolving repository of the trendiest places to take your date, while also serving as a guide to enjoying a night out with friends, brunch with family, and everything in between.
How to meet people in New York City
With a population of 8.5 million people, asking "How do you meet people in NYC?" seems kind of ridiculous, but "How do you find people to date in NYC?" is a completely different and valid question that, thankfully, Wolfe has answers to. But no matter where you go to meet potential suitors, Wolfe urges singles to "stop focusing on finding dates," and instead, "focus on expanding your overall network," which can lead to meeting more people naturally along the way. Below are the top five ways she recommends meeting people in New York City—besides apps (more on that next)!
Events (influencer events, mixers, charity events, etc.)
Workout Classes
The dog park (go with a friend who has a dog if you don't have one yourself!)
Hotel bars
Through mutual friends
The best dating apps to use in New York City
If you're on the apps, Wolfe says that Hinge is the top dating app to use if you live in New York City, followed by Bumble and Lox Club. Hinge is "all about connecting you with those who you have mutual friends with," she explained, which is actually how she met her now husband. When they matched, she noticed that they had mutual friends, and that is what ultimately pushed her to go on their first date. This feature makes dating feel more approachable since you already have a conversation starter (How do you know [insert name]?) and it makes it feel a little safer too since they aren't a totally random stranger.
How to date safely in New York City
Before you agree to go on a date with someone, make sure you look them up before going out, and don't be afraid to ask their last name, suggests Wolfe. "Saying something along the lines of 'Should I just put you in my phone as Mike Hinge?'," can help you get that important information easily without prying or bringing it up randomly, added Wolfe.
Before you leave for your date, no matter what city you live in, you should always, always tell a friend when and where you are going to be meeting someone for the first time (and honestly, every time after that until you feel totally comfortable with this person!). When Wolfe was going on new dates, she also granted friends and family members access to her location.
How to keep dating fun in New York City
If you ever felt like dating is a second job, you're not alone. Dating burnout is a real thing. But with one little mindset switch, you can actually enjoy dating instead of dreading it. Instead of treating it like work, Wolfe's dating advice is to decide to make the most of each date (even the ones that are clearly going nowhere). "Treat every date as an opportunity to make a new friend and to discover a new cool NYC spot…this is your opportunity to take advantage of everything this amazing city has to offer," Wolfe encouraged.
Here are a few mantras that Wolfe recommends keeping in mind for when you start to feel overwhelmed by dating in the city:
It is better to be single than to be in a relationship with the wrong person.
If it was easy, it wouldn't be worth it.
It only takes one person to change everything.
No one is perfect.
Every date is a step closer to finding your person.
How to keep costs down when dating in New York City
It's no secret that New York City is expensive, and with the rapid rise in costs across the board, it's no wonder why people are looking for less expensive date ideas (aka infla-dating), especially in the city. According to Wolfe, there are a ton of lower-cost date ideas in New York City to take advantage of. She suggests underground comedy clubs, Sofar Sounds concerts, BYOB restaurants, free park concerts, picnics, and more!
New York City date ideas & spots
Wolfe has a lot of dating advice and suggestions on her website and Instagram account—check out her highlight titled "Lists" for all of her recommendations—but we asked her what her top 10 date ideas and spots are, and this is what she had to say:
Head to the Comedy Cellar and then to Minetta Tavern
Drink wine at Vanguard
Go rock climbing at The Cliffs in Long Island City
Get cocktails at Analogue in the Greenwich Village
Bowl at Bowlmor
Eat dinner at Peasant before heading to their downstairs wine bar
Go to the Fotografiska Museum and then to dinner at Verōnika
Pick up food from Milano Market and head to the park to eat
Attend a cooking class at Taste Buds Kitchen
Pick up wine and pizza dough from your local pizza spot and make pizzas at home