It's natural for friendships to evolve or fade with time, but how do you build a deep, meaningful friendship with someone new? In my own experience, it's a feat that becomes even more difficult with age. As an adult, you're not conveniently thrown into as many situations where meeting people is natural (i.e. school)—and timing is a huge factor, too. Research shows it takes 50 hours to build a casual friendship, 90 hours to become real friends, and 200 hours to consider someone a close friend. Put simply: adults have less free time than children and adolescents, so committing time to new friendships can feel overwhelming no matter what stage of adulthood you're in.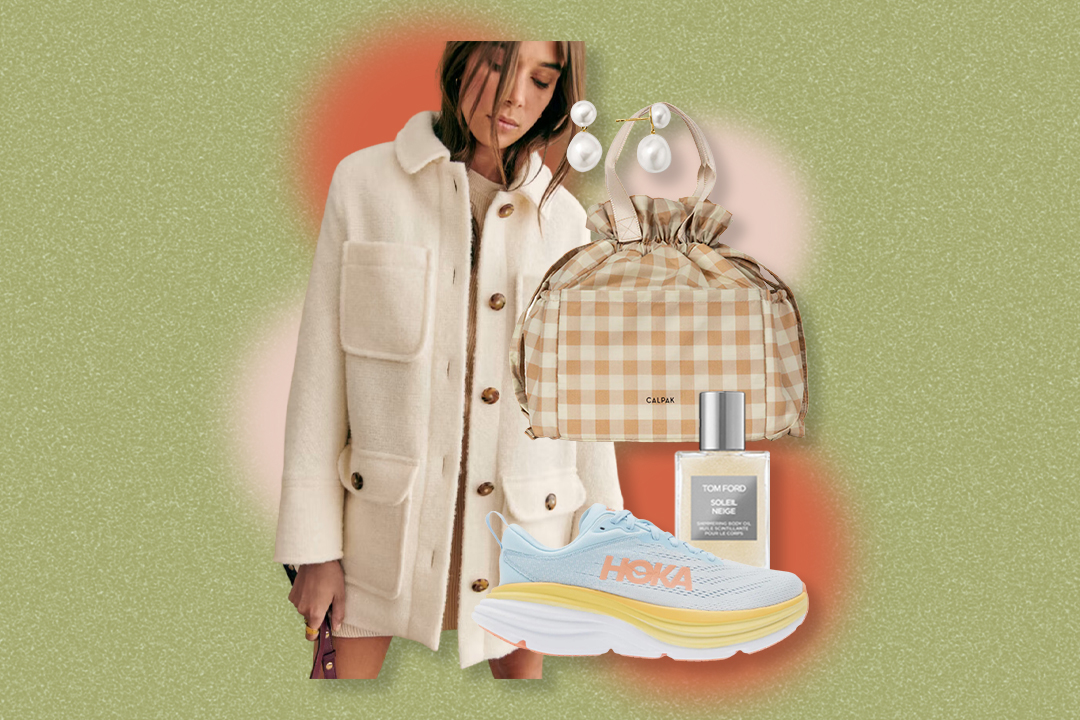 Still, most adults would welcome a new friendship if they had the chance. I personally have formed some of my closest friendships as an adult, and I'm a firm believer that adulthood is a great time to make new friends. You're more secure in yourself, so you're more likely to attract people who align with your values, interests, and lifestyle. But the best friendships take time, commitment, and the right mindset—and you need to know where to look.
Scroll on to find our advice on how to make new friends as an adult.
1. Reconnect with old friends
OK, so this might sound counterintuitive to making new friends, but if you're craving deeper friendship, you might consider reconnecting with a friend you lost touch with (just don't use that same advice as an excuse to get back with your ex). Maybe you previously lived in different cities and now are living closer, or you were going through a different life phase and now have more in common. Whatever the reason may be, if the friendship foundation is there, it could be easy (and fun!) to rebuild.
This could also apply to a friend who was more of an acquaintance in the past, but you never got to know better. I met my best friend nearly 10 years ago when I was 24. We were coworkers who never thought to spend time together outside of work, until a year after we both left the company. We ran into each other randomly and ended up hitting it off. Now, six years later we are inseparable, host a podcast together, and have a deeper friendship than friends I've known my whole life.
2. Turn coworkers into friends
On that note, do you have a coworker you think you'd enjoy spending time with outside of work? Sure, work-life separation is important, too, but the office is a great place to meet friends with similar passions and interests. If the thought of asking your coworker out for drinks or a weekend hang makes you nervous, start small and see if they want to have lunch together. Stepping out of the office will help you see this person from a different perspective—and you never know, you may just have a new office bestie!
3. Connect with friends of friends
I moved from New York City to Chicago when I was 30 years old, knowing not one person in the city. I did, however, have a lot of friends in New York who had friends in Chicago—and I had no shame asking for help! Making friends doesn't require you to be the most outgoing person in the room, but it does require you to put yourself out there and be open to new experiences. Yes, you can (and should!) still have your self-care nights and alone time, but be ready to say yes a little more often than you might typically be inclined to, especially if you're in a new city.
I enacted this same strategy when I spent two months in Los Angeles as a 33-year-old, also knowing no one in the area. I asked friends who they knew and in the short amount of time I was there I ended up making a close friend who I still keep in touch with regularly. Trust me, people love setting up friends even more than setting you up on a date, and there's way less pressure!
4. Join a local group
Whether we're talking about Facebook groups or a good old-fashioned book club, there's a group for pretty much everything these days. Love to travel? Join a travel group or sign up for a group trip. Are you the first of your friends to have a kid? There are mom groups everywhere! If you're joining a group that's relevant to your interests or your current situation, you're bound to meet people who you hit it off with. I've been a part of multiple running groups and I'm always shocked by how many people I meet with similar interests and lifestyles to my own.
5. Volunteer
I'm passionate about volunteering for so many reasons, but I never realized before doing so how many people you meet when you sign up for local charity events and organizations. If there is a cause you feel strongly about, you'll likely find it easier to connect with people who you already know feel strongly about that same topic. Sure, you might not end up being lifelong friends, but maybe you will—and if you don't, you'll still have the satisfaction of having given back to a community or cause you're passionate about.
6. Strike up conversation at workout classes
Workout classes are a social scene in themselves. I've talked to so many people who have met friends at their local Pilates studio or on the treadmill next to them at Barry's Bootcamp—but I also know a lot of people who feel too nervous to strike up a conversation with their yoga neighbor. One thing's for sure, I've never met someone who *wouldn't* like it for someone to approach them in this setting. The best part? You have a built-in conversation topic. Ask them their favorite instructor, what other classes they like, or the easiest in: a compliment! Who doesn't love to hear how cute their new leggings are? You'll be sipping post-class smoothies together in no time.
7. Use apps & go to meetups
There's an app for everything now, including making friends. Take a break from swiping for dates and swipe for friendship instead with Bumble for Friends. It's way easier to spark up a conversation with someone who you know is on the app for the exact same reason you are. Their prompts will give you a glimpse into who they are, what their interests are, and whether or not you'd be compatible. MeetUp is another app that allows you to connect with people in your area and learn about local events to attend together.
8. Join a sports league
Every major city has different leagues and sports teams you can join—and they're an incredible place to meet new people! Similar to local groups, workout classes, and volunteering, these leagues will give you an environment full of people who have a shared interest. Brush off your softball glove or go buy yourself a new pickleball paddle and either grab an existing friend or fly solo. Simply going places alone is one of my absolute favorite ways to meet new people.
9. Connect on social media
You may think social media is hindering your ability to meet people in real life, but if you use it correctly it can actually be an extremely helpful tool in your IRL friendship toolbox. You can connect with people in your area, send them a DM, and make plans to meet in real life! It's a great way to connect with old friends, too, and can feel more natural for many people than approaching someone in person. As someone who has built a large community on Instagram, I've met a ton of great friends this way!