Whether you consider yourself a lover of fashion or not, it's always shocking how easy it is to get to a point where your closet is overflowing. A couple of sales happen and all of the sudden, what was once an organized masterpiece is exploding and in need of a purge—been there, done that too many times to count.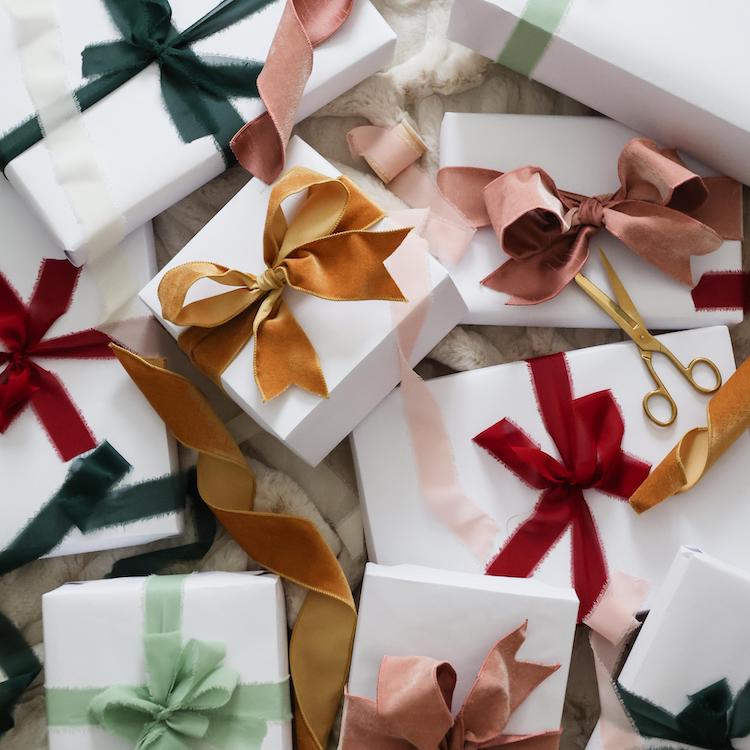 the perfect gifts for everyone—and we mean everyone—on your list
In 2023, we're aiming to do a few less closet clean-outs and instead to shop a little more strategically. There's nothing more rewarding than adding a piece to your closet that you love and wear for years, and with a little bit of forethought, every piece can give you that experience.
The next time you go to click "add to cart" or head to the checkout line, these are the questions to ask yourself before buying something. Your "thought I loved it but have never worn it" pile is about to get a whole lot smaller.
1. Can I style this three different ways with pieces I already own?
All too often, we fall into the trap of buying something new to wear because you have one killer outfit in mind to style it for. And if you can do that, that's great—but you should be able to style a piece more than one way in order to justify buying it. Try to think of three different outfits you can wear with it that you'd actually enjoy wearing. If it requires buying even more pieces to style it in ways you'd like, it isn't the right call to purchase it.
2. Would I buy this if it were full price?
We know, we know, it's hard to resist the temptations of a sale. But one of the most game-changing mentalities to have with sales is this: If something is marked down from $100 to $60, you aren't saving $40—you're still spending $60. If something you know you'll love and wear is on sale, by all means, add it to cart. But if you're buying something just because it's on sale, that's another story.
The best question to ask yourself is if you would obsess over it as much if it wasn't on sale. If the discount is the main thing enticing you, it's best to pass.
3. Does this fit me right?
Especially in the post-pandemic age of online shopping, it's easy to order something in a size that ends up being not quite right and end up keeping it because returning it would be too much of a hassle. Ask yourself: If you were shopping in-store and were trying it on in a fitting room, would you go grab a bigger or smaller size? If you would, it's best to return or exchange it.
If you are shopping in-store and your size is out of stock and you're trying to make an ill-fitting piece work, trust us: It's best to wait for something that actually fits you right, unless you have the intent to tailor it.
4. Am I only buying this because it's trendy?
Especially with different trends and pieces going viral on TikTok by the week, it's easier than ever to buy something to hop on the bandwagon of a trend. While we're victims of this too, the key is to make sure you actually like the piece. For example, if you like the idea of the sheer top trend but actually wearing it makes you uncomfortable, that isn't the trend for you. Fashion is subjective; don't buy something just because everyone else is.
5. What will the cost per wear be?
One of the most useful things to consider when purchasing something is its cost per wear, or the cost of the item divided by the amount of times you'll wear it. It might sound better to buy a $200 pair of statement boots than a $500 pair of classic loafers, but if you only wear the statement boots a couple of times a year and would wear the loafers multiple times a week, the cost per wear means the loafers are the worthwhile purchase.
A great example of cost per wear is a wedding guest dress. If you know you won't be able to get more wear out of it than one wedding, it's better to rent a dress or borrow one from a friend to avoid it taking up closet space for all of eternity after one night in it.