I live by the quality over quantity rule when it comes to friendships, and because of that, I haven't always had best friends (not counting you, Mom). But luckily, college brought me a handful of girlfriends that I love and am still close with 10 years later. Since then, I've had the honor of being in several of their weddings, which means I've also gotten to plan and attend their bachelorette parties. With all this experience under my belt, I've come to fancy myself as somewhat of a bachelorette party planning expert.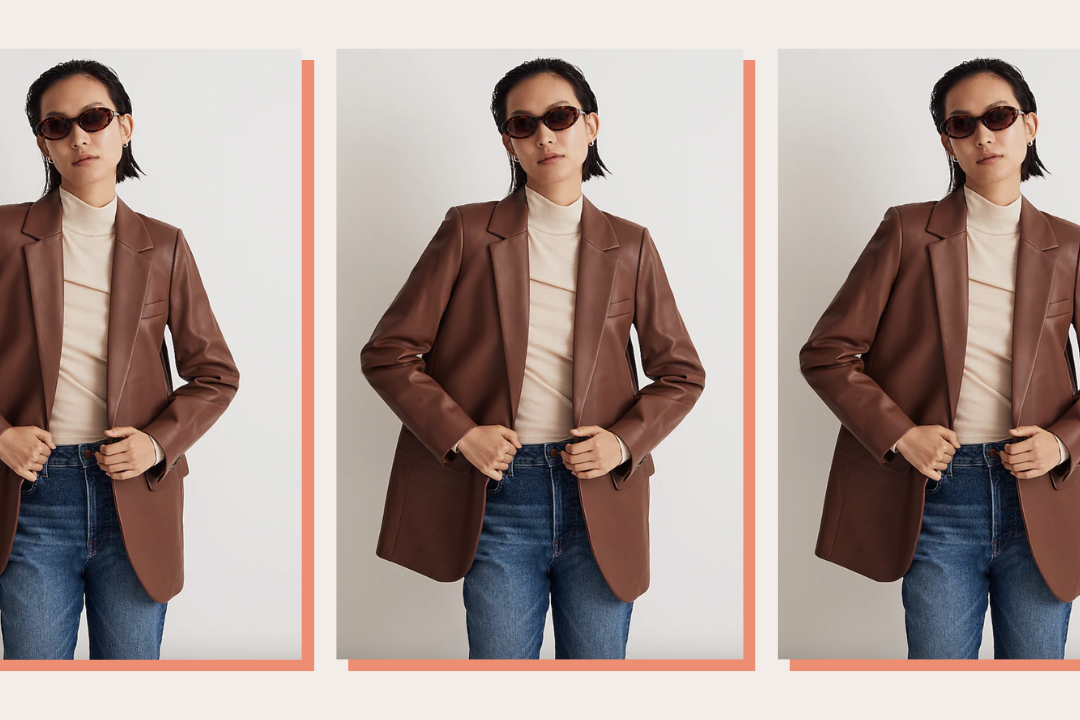 time for your fall wardrobe update!
If your bestie has asked you to be her maid of honor or bridesmaid and wants you to plan the bridal party festivities, don't panic. Read on for all the ins, outs, and must-haves to put together a weekend that will go down in bachelorette party history.
1. Consult with the bride and the rest of the party.
Maybe it's my Virgo rising, but I'm not a big fan of surprises. With that in mind, I like to know the bride's boundaries up front so I can plan accordingly. Is she looking for something more low-key or is she ready to rage? On a scale of one to Magic Mike, how wild does she want things to get? Does she want to travel? If so, how far? Is the guest list bridal party-only or are other friends welcome, too? Ultimately, it's her celebration, so your first priority should be planning a weekend she'll enjoy.
Once you've confirmed the dos and don'ts with the bride, reach out to the bridesmaids, too. Before you dive into planning, it's helpful to discuss specifics and ask them some important questions. What budget is everyone comfortable with? What dates work with everyone's schedules? With those details finalized, the fun planning can begin.
2. Select a theme.
Every great party has a theme, right? Right! Unless the bride has requested a specific theme (example: I want mine to be "getting meowied" because I'm a crazy cat lady), feel free to make this part a fun surprise that's tailored to her interests. If her favorite TV show is Friends, play that up with a banner that says "The One Where She Gets Married," games based on the show, and plenty of lobster references. Is she Taylor Swift's biggest fan? Have an "Eras" party where you each dress up as your favorite version of T-Swizzle.
Leaning into a specific decade is another popular option for your bachelorette party theme. Make it a '70s theme with bell bottoms and floral prints à la Daisy Jones and the Six, or throw it back to the '90s with bright colors and all your favorite snacks from childhood. The possibilities are endless.
3. Choose a fun location.
Now that you know what the group has in mind in terms of budget, travel, and overall vibe, it's time to select a location. There are plenty of great bachelorette party destinations with all different types of climates, attractions, and activities. If mountains, hiking trails, and casual drinks at a local brewery are what you're looking for, consider a trip to Asheville, North Carolina, or Denver, Colorado. Want to put your passport to good use? Plan a tropical getaway to Tulum, Mexico. Spend the day soaking up the sun on the beach and snorkeling in the clear blue water, then hit up the bars and nightclubs in the evening. Las Vegas, Scottsdale, and Nashville are other bachelorette hot spots you can't go wrong with.
Don't feel like you have to travel for your bachelorette, though. You can have just as much fun exploring your own city with your best friends by your side.
4. Plan activities (and downtime, too).
Whether you're getting together for a single night or a whole weekend, planning activities ahead of time will help you avoid the dreaded "what should we do" or "where should we eat" conversations. Select restaurants and bars that you know everyone will enjoy (keeping any dietary restrictions in mind, too) or that offer something special you can't get back home. You can also choose activities that go along with your theme—like playing some nostalgic board games to fit your '90s theme or visiting a cat café for my fellow feline lovers.
As important as it is to have plans in place, downtime is also crucial. Spending every minute together for multiple days can get overwhelming no matter how much you love your besties. We can all benefit from a little alone time, so don't forget to factor that into your itinerary to keep everyone in a positive mood.
5. Get a keepsake.
Of course, you can remember the good time you had without buying anything extra, but if you're like me and own a T-shirt from every place you've ever visited, then you know that keepsakes are key. Matching shirts that coordinate with the theme are a classic for bachelorette parties, but you could also do baseball caps, swimsuits, or PJs, depending on your itinerary. Not only do these make for a great group photo opp, but they're something you can wear later that'll remind you of how much fun you had.
For something a little more involved, permanent jewelry is basically the adult version of friendship bracelets, and I'm here for it. If there's a jeweler that offers it in the city you're visiting, consider scheduling an appointment for everyone to get bracelets to commemorate your friendship. Feeling adventurous? Maybe tattoos are more your style. Whether you have matching friend tattoos in mind or everyone wants to get something different, you'll always be able to look at it and think of your bestie.