What's worse than not having an outlet next to your side of the bed? Not having a nightstand to set anything on. Simply put, a nightstand is one of the most underrated pieces of bedroom furniture, and while it's not as exciting to pick out as a headboard, the options are just as plentiful. They range in style, shape, size, color, material, and, most importantly, budget, so choosing one can be difficult to do—especially online. To help, we've rounded up some of the best nightstands in every style and price range.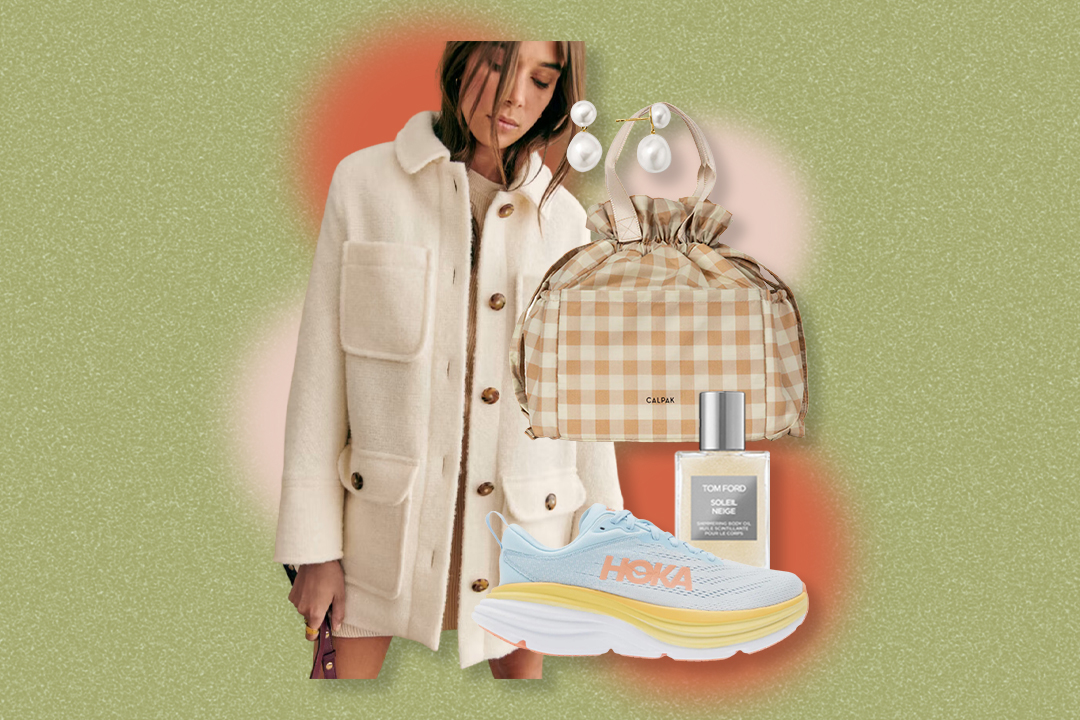 If you're in the market for some new bedroom furniture that can help you tuck away all of your essentials or simply act as a home for a few books, an alarm clock, and a lamp, you're in luck. No matter your budget, these are some of the best nightstands you can find online.
The Best Nightstands for Every Style and Budget
When choosing a nightstand (or side table) for your bedroom, there is a lot to consider! Of course, you want to purchase one that suits your budget and style but don't forget to also think about how the nightstand will fit in your space and how, if at all, it can help you maximize your storage space and keep you organized. For example, if you live in a small apartment with a coastal vibe, you might opt for a narrow wooden nightstand with drawers for extra storage. We've rounded up nightstands with this in mind, so you can choose a piece of furniture that will serve as the best option for you and your space.
Black Nightstands
For a chic, neutral accent that suits almost any style, you can't go wrong with a black nightstand. Since black is a classic choice, you can change your interior design choices over and over again and still find a way to make these look great in your space, which is why we love them. Here are some of the best black nightstands we've found:
White Nightstands
White bedside tables are a classic choice that can help your bedroom feel light and airy. If you have a small space or a dark room, a white nightstand is a great option for you. Shop our favorite picks below:
Wood Nightstands
Whether your style is modern, traditional, or inspired by quiet luxury, a wooden nightstand or a wooden side table can suit your space. They range in all sizes and stains, so consider the other items in your room to choose which one will pair the best with what you already own.
Glass Nightstands
While a glass nightstand certainly needs to be wiped down more often than a wooden nightstand (there's no hiding the dust here), they are worth the extra task on your cleaning checklist. If you have a small space and don't necessarily want to add another piece of furniture but need the surface area next to your bed for your chargers and alarm clock, opt for a clear, glass nightstand that is practically incognito.
Pedestal Table Nightstands
If you don't have room for a full-on nightstand with drawers and shelves, a pedestal table works great as a stand-in. Plus, you can easily move these around your house to serve as side tables when you get the itch to refresh your space and rearrange your furniture. Here are some gorgeous options to choose from:
Boho-Style Nightstands
If your style leans more toward Urban Outfitters than Pottery Barn, a boho nightstand can be a fun addition to your space. Look for rattan, light wood, and curved frames for the perfect boho-inspired options.
Mid-Century Nightstands
Mid-century modern style looks great on all sorts of furniture including headboards and dressers, but it works particularly well for nightstands. We especially love when they have an open shelf so additional decor can be added! These are your best options to achieve exactly that:
Art Deco Nightstands
Art deco gives old money glam vibes, and for that, we can't get enough. Sleek geometric lines, brass accents, and bold details will add the perfect art deco touches to a nightstand for your room.
Coastal Nightstands
Whether you can't get enough of the coastal grandmother trend or you literally live on the coast, we are seeing all things coastal everywhere right now, so finding the perfect bedside table should be easy. Of all the ones on the market right now, we are obsessed with these:
Cottage Nightstands
Cottagecore, anyone? An aesthetic that exemplifies simple living with an emphasis on florals, patterns, and bold colors can be brought to life in your bedroom. Use the top or bottom shelf of one of these bedside tables to add more nostalgic, countryside living-inspired touches to your room.
Contemporary Nightstands
If you've been on the hunt for the perfect contemporary nightstand for your room, look no further. There are an endless amount of modern and contemporary options on the internet, but these are the best ones.
Smart Nightstands
Whether you want your nightstand to have a built-in light, Bluetooth speaker, charging ports, fingerprint-protected locked drawer, or all of the above, these nightstands have it all, making getting ready for bed and getting up in the morning a total breeze.
Best Nightstands for Small Spaces
Apartment-dwellers, don't fret. It is possible to fit a nightstand in your space, trust us! These are the best nightstands for tight corners and tiny slivers of space.