Skinny, straight, wide, baggy, bootcut, flare—the past decades have been full of ever-changing denim trends (some less traumatizing than others) that we've all had to live through. You can probably look at a photo of your teenage self and tell which year of school you were in based solely on how low-rise the jeans you were wearing were (for example, if it was 2006, they'd be pelvic-bone height with a bedazzled butt).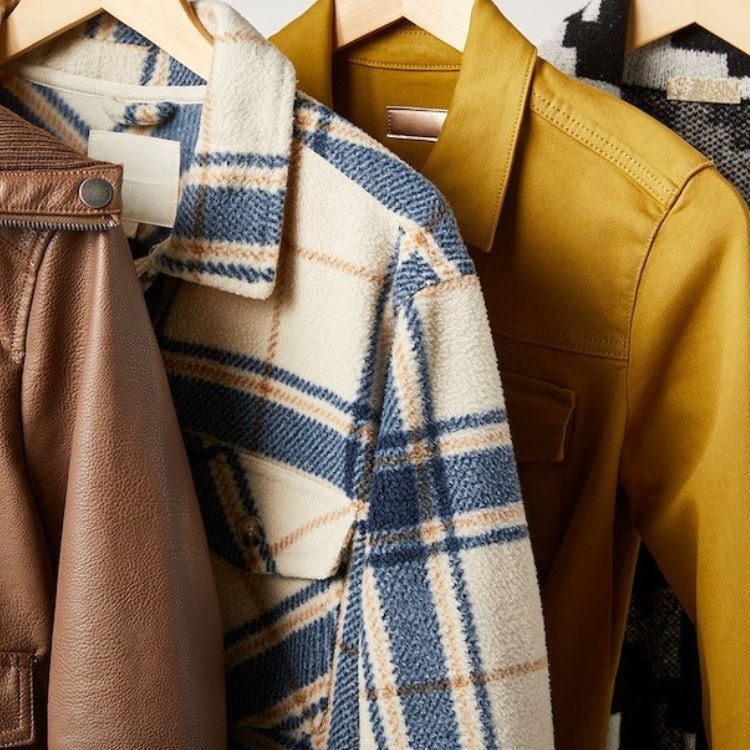 ...and it's wallet-friendly
But no matter how much the jeans of yore might make you cringe, they symbolize an essential fashion truth: Despite being a staple, jeans are constantly evolving. Whether it's brands bringing back nostalgic faves we thought we'd never see again or a younger generation deciding the jeans we've been living in for years are now out of style, a new season brings new jean trends that are guaranteed to spice up our closets—and that's especially true come fall.
Fall 2022 prep has officially begun, which means it's time to decide which jean style is going to live at the top of our pants pile and become our most-worn item of the season, and these five styles are the perfect place to start the search.
Straight Jeans
If one thing is true, it's that a good straight-leg pair of jeans will never really go out of style. They're flattering, versatile, and can go with anything you wear this fall, from your sweaters to your trendier tops and jackets. If you haven't hit the straight-leg jackpot yet, put your energy into finding a pair that fits you like a glove that you'll want to wear on repeat. For the cooler months, we recommend putting cropped pairs on pause and opting for a full-length pair that will compliment all of the booties and loafers the weather brings.
Abercrombie & Fitch
18 colors available
Everlane
8 colors available
High-Rise Flare Jeans
Every fall, there are always a couple of fun jeans that pop onto the scene that we can't wait to get on our legs, and this year's winner is the high-rise flare jean. Contrary to the harsher flare of bootcut jeans, 2022's flares have more of a relaxed look throughout, which makes the flare a little less obvious (and a whole lot more flattering). Paired with some heeled boots, you'll have legs for days.
Baggy Jeans
Given the resurgence of Y2K everything this year, it's no surprise that baggy jeans have had a fast rise to the top of the denim trends of 2022, and quite frankly, we can't get enough of them. They give an effortless, cool vibe that makes them the focal point of an outfit, and are a wearable option to swap in for your usual go-to's.
If the trend feels a little too early aughts to you, remember that you don't have to go JNCO-level baggy to take part in it. Just make sure they're a little wider and looser than your straight-leg jeans and you're golden.
Cargo Jeans
Another directly Y2K trend, cargo jeans are the denim trend we didn't see coming but should have. Seen on celebs and streetwear stars alike this year, they're usually seen paired with other Y2K-specific trends, like baby tees and oversized hoodies. The utilitarian look is androgynous, cool, and will bring back all the nostalgia.
Low-Rise Jeans
We know, we know, uttering the words "low rise" after years of high-rise everything feels like saying Bloody Mary three times in the mirror in the dark. But hear us out: The low-rise jeans of today are not the same as the low-rise jeans of 2005. (Read: your butt crack won't risk being on display). Most styles are going to hit right below the belly button, which in a more relaxed jean, is flattering and still comfortable. If you're feeling bold this season, there's no better place to start than by lowering the rise of your jeans by a few inches.