Serious question for the crowd: Does anyone know when it became mandatory to carry two lip products instead of one? It feels like just yesterday that I was rolling through life with nothing but my Cherry Coke-flavored Lip Smacker, yet here I am, suddenly carrying a little pouch in my work bag filled with glosses, balms, jellies, oils, liners, and lipsticks. Add in the never-ending stream of product recommendations that grace my FYP and a moderate-to-severe Sephora addiction, and you've got a girl who has wholeheartedly converted from a Vaseline-and-go type of person to a lip combo devotee.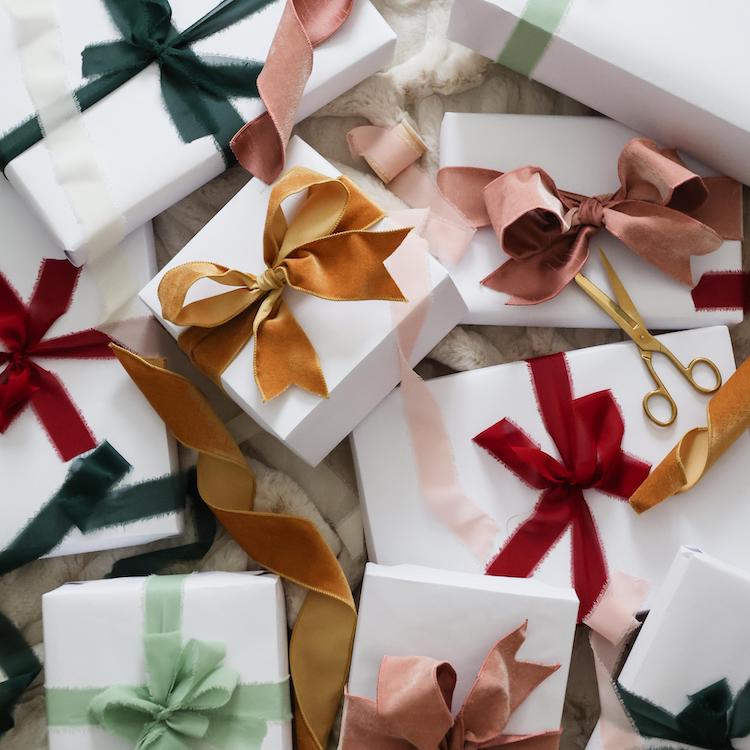 the perfect gifts for everyone—and we mean everyone—on your list
The perfect nude liner with a your-lips-but-better satin lipstick, a pinky-nude lipstick with a juicy, pink gloss layered over top—a good lip combo is the cherry on top of any makeup look. If you're still in your single-lip-product era and want to branch out without collecting a mildly concerning treasure trove of different combos, we've got you covered. Our team is sharing the everyday lip product combinations we swear by.
For a viral your-lips-but-better combo
Until recently, I was never a lip liner girlie, but I have always been an eyeliner girlie. This is why I've loved having a Tower 28 Oneliner in my back pocket—it can double as both in a pinch. I appreciate that I can line and fill my lips in with my ever-shaky hands with this product without worrying about it looking crooked or cakey. Plus, the shade Work of Art is that perfect my-lips-but-better color, and it goes seamlessly with the Vanilla Beige color of the Summer Fridays Lip Butter Balm.
Speaking of the Summer Fridays Lip Butter Balm, in case you were wondering, yes, it is 100% worth the hype. In addition to being awarded Allure's Best of Beauty 2023 best tinted lip balm on the market, it is truly the most wearable lip product I have ever used. It gives the perfect hint of color while remaining hydrating, which I love for everyday wear. I'm aware that these are two viral lip products, but what can I say? They're viral for a reason, and I'm totally addicted to wearing both of them. It's a match made in TikTok heaven.
—Emma Ginsberg, Podcast & Editorial Assistant
For the girl who is ready to graduate from just chapstick
Let me preface this by saying that I have never ever been the kind of girl with more than a clear peppermint chapstick in her purse. It wasn't until a few months ago when I landed on the side of TikTok where everyone was sharing their go-to lip liners that I was surprisingly intrigued and wondered, "Am I missing out?" When I realized that I was in fact missing out on the world of lip products, I stumbled upon the NYX Professional Long-Lasting Lip Liner in the shade Nude Beige (which is an almost perfect match to my natural lip color) and the Tarte Maracuja Juicy Lip Balm in the shade Clear. I love that this combo is just as effortless and natural as my trusty clear chapstick, but that it feels like a drastic improvement at the same time.
—Hailey Bouche, Assistant Editor
For a PSL-esque fall look
I need everyone to know that I found the perfect fall lip combo, all thanks to this Rare Beauty Kind Words Lip Liner. If you're looking for a neutral terracotta-y lip, look no further than their shade Fun. This lip liner is the perfect base for literally any lipstick or gloss and even comes with a built-in sharpener.
However, if there's one lip item I'd purchase 100x over, it would be this Rare Beauty Glossy Lip Balm. Arguably their most underrated product, this lip balm/gloss combo is my absolute favorite gloss of all time. It's not sticky or thick, but is still pigmented and hydrating. Together, these two are going to carry me all through fall and beyond.
—Bella Gil, Editorial Fashion Assistant
For a hydrating hint of pink
No matter what I do (or how many lipsticks I buy) I've just never been obsessed with the look of lipstick on myself. For years, I went by leaving my lips bare, until I discovered this little saving grace of a combo that I now wear every day. I line my lips with Charlotte Tilbury's Lip Cheat in Pillow Talk, and ever-so-slightly fill my lips in a little, too. Then I top it off with the ultra-hydrating Rhode Peptide Lip Treatment, which gives me the look of a gloss but lasts much longer (and makes my lips plump and hydrated all day). It's a my-lips-but-better combo that doesn't feel overdone but adds a little color and life to my lips in a way I'm completely obsessed with.
—Madeline Galassi, Fashion Editor
For anyone with sensitive skin
I am unfortunately allergic to most lip products on the market, which means most of the lovely products my coworkers recommended above simply don't work for me (lip balms aren't supposed to burn and blister your lips, right?). As you can imagine, finding lip products I can use requires a lot of trial and error. Luckily, I've found a few go-tos I use pretty much every single day. The Huda Beauty Lip Contour Pencil in Terracotta is the perfect my-lips-but-better color. I line the outer edges of my lips with it and then blend inwards for a diffused look. I then top it off with my holy grail lip balm, the Fresh Sugar Lip Balm in Clear. This combo gives me the perfect bit of color for everyday wear, plus all of the added hydration benefits from the balm. If I want a little bit more color and shine, I'll top it with the Fenty Beauty Universal Lip Luminizer in Fenty Glow or the Ilia Balmy Tinted Lip Balm in Memoir for a deeper, fall look.
—Garri Chaverst, Managing Editor
For a plumper look (without the filler)
I don't love the look of lip color on me (I may be paranoid but I swear any slight pink or red tint makes my lips look smaller and teeth look yellow), but the natural color of my lips is pretty light and dull so we need a little somethin'-somethin'. I also want fuller lips but haven't gotten around to getting actual filler yet, so after much trial and error, this is the perfect combo I've landed on.
Charlotte Tilbury's Pillow Talk shade is a cult favorite for a reason: It's the perfect semi-nude with the slightest hint of pink. I like to slightly over-line my cupid's bow and bottom lip ever so slightly, and then draw a vertical line from the cupid's bow down to the bottom of the bottom lip to give a fuller look (a hack I saw on TikTok, of course). On top, my favorite lip product (maybe of all time) is this Lawless Forget the Filler Lip Plumper Gloss. It's genuinely better than any plumping gloss I have ever tried, and really works to make my lips subtly plumper without any stinging or tingling.
—Josie Santi, Wellness Editor & Podcast Host