The first time that I ever participated in the biker shorts trend was a complete and utter disaster.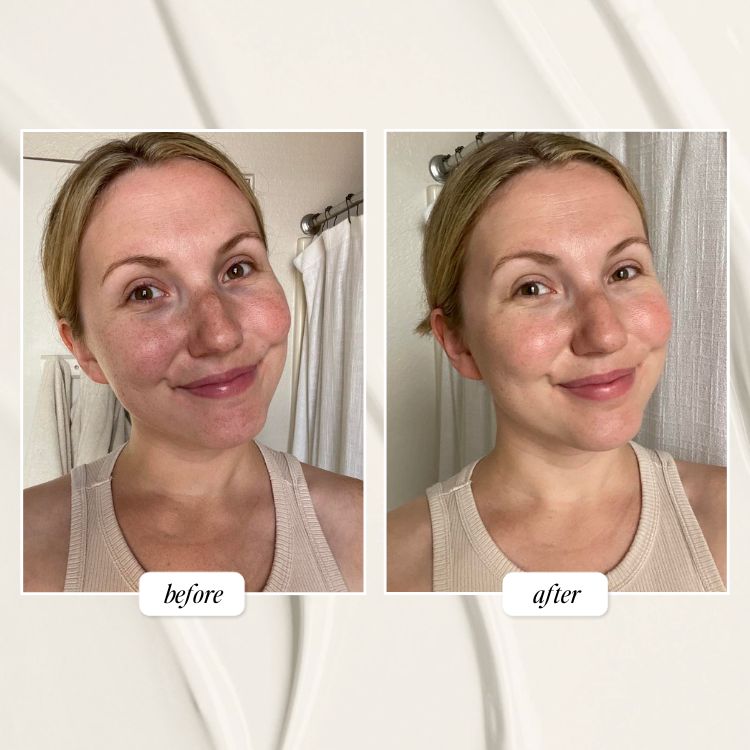 After seeing bike shorts all over my IG feed and reading an article written by one of my lovely coworkers on how to style them last summer, I knew that it was time for me to hop on board. I walked proudly to the Forever 21 on Michigan Avenue, one of my favorite places to pick up a new, trendy piece that I might ultimately hate on myself and want to return or donate later. Truth was, I was pretty broke, and I didn't want to (further) break my bank on an article of clothing that might not become an everyday staple. While in the store, I released a sigh of relief into the universe when I found a lovely carousel of black bike shorts that sat modestly under a large sign that exclaimed, "Sale! $7!"
The first greatest takeaway of this humbling experience was that "if something seems too good to be true, it probably is." Still, how could I pass it up such an alarmingly great price? At this point, I was still young, pre-my first bike shorts experience, and full of hope. The second greatest takeaway was that, when given the option, don't be lazy. Try on the damn shorts.
Alas, I waited until I got home to throw those bad boys on, and I was wildly underwhelmed. I didn't know what was worse: the simple truth that I could bend over and you could clearly make out the beauty mark on my right butt cheek or the fact that if I was standing with my feet remotely near to each other, I boasted the most dramatic cameltoe that Chicago had ever seen. There was absolutely no way this seven-buck tragedy would make its way out of my apartment.
As time passed, I stayed hopeful. I knew that if I found a pair I liked, I could still make bike shorts work for me. I upped my price range to the mid-20s, then 40s, then 50s, and still couldn't find a pair that I felt comfortable in. I knew if I went any higher than $60, they would have to be perfect. For me, that meant that they'd have to serve the dual purpose of fashion and fitness, pass the "bend it over" test, be comfortable while offering mild compression, be durable, and, most importantly, offer a good fit sans-cameltoe.
I found a pair a bit out of my price range but after a year of wasting money on cheap fabrics and fits, I decided it was time to invest. I bit the bullet, swallowed my pride, and threw down $68 on the Lululemon Fast and Free 10 Inch Short. They arrived on Wednesday which was a lovely little hump day surprise, and I slowly worked through my Bike Short Terms & Conditions to determine if they would find a permanent place in my wardrobe.
Term 1: They have to be as functional as fashionable
When I agreed to spend a bit more money on bike shorts than I had originally intended, I knew that I would have to get a lot of use out of them in order to get my money's worth. While bike shorts are trendy to rock with an oversized graphic tee, crew neck, or blazer, the origin of bike shorts is that they are truly for sport. I wanted to have the option to dress them up, dress them down, and take them on a run through the trails of Lincoln Park.
For me, the best part about these bike shorts is the simple fact that they have pockets. It allows my sweaty palms freedom from my phone, keys, wallet, and all of the knick-knacks that I simply don't have the energy or patience to hold when I'm on a long run. I sweat heavily when I'm working out (like, really…I'm talking "glazed donut would mistake me for a relative" type of sweat). These shorts are moisture-wicking and fast-drying which is a must-have for me to avoid the infamous "sweat marks on my ass" debacle.
Term 2: They must pass the "bend it over" test
I'm really talking a lot about my butt in this sentiment, aren't I? Back to what you really came here for: the beauty mark on my right butt cheek. The first pair of F21 bike shorts that I bought were so see-through that if the bike shorts sensed any type of movement on my end, the fabric fibers would abandon me to stretch and reveal pretty much everything underneath including but not limited to my underwear lines.
This. This is why I paid $68. When I initiated the "bend it over" portion of testing, I reluctantly eased in. I mimicked a deadlift position and peeked at my booty through the mirror. No sign of right butt cheek beauty mark? Check. I was so freakishly excited that I pulled out some yoga poses I haven't done in years. Suddenly, I found my leg up next to my face and, even still, these shorts had my back. They held with the same integrity that they had while I was standing in a stationary position.
Term 3: They have to be comfortable while offering a bit of compression
Onwards and upwards to Term 3. I wanted the shorts to offer a mild form of compression without being suffocating—I've had experiences of feeling too sucked in with certain Lululemon leggings, so this was a legitimate fear of mine. Sure, the ones my mom gifted me last Christmas look great, but guess what? I rarely wear them because putting them on is the workout that I didn't ask for. Thankfully, I can't say the same for these shorts. These ones fit me like a nice, firm but non-trapping, consensual hug from a friend. They provide the perfect amount of compression but still allow for some elasticity when I stretch the fabric away from my body. They respectfully hold me in while still offering comfort and breathability.
Term 4: They have to stand the test of time
To be fair, I can't truthfully weigh in on this one yet because I've only had them for a few days, but part of the reason I opted for this particular brand is that I've been shopping their activewear for almost a decade and have had minimal issues with wear and tear. For me, Lululemon products stand the test of time so I know I'm making a solid investment.
https://www.instagram.com/p/CArx1JUqNkc/
Term 5: They have to fit sans-cameltoe
Alright ladies, it's time for the moment we've all been waiting for. Does this otherwise seemingly trusty and worthy pair of bike shorts pass my fifth, final, and debatably most important condition? Are we clear of the cameltoe?
I'm happy to report that on my newly created cameltoe scale where zero is no cameltoe and 10 is (to quote myself) "the most dramatic cameltoe Chicago has ever seen," we're at a one which is an absolute success in my book.