There's nothing more soul-crushing than attempting a workout when you loathe what you're about to do — it's unproductive, exhausting, and at the end, can feel like it wasn't worth it.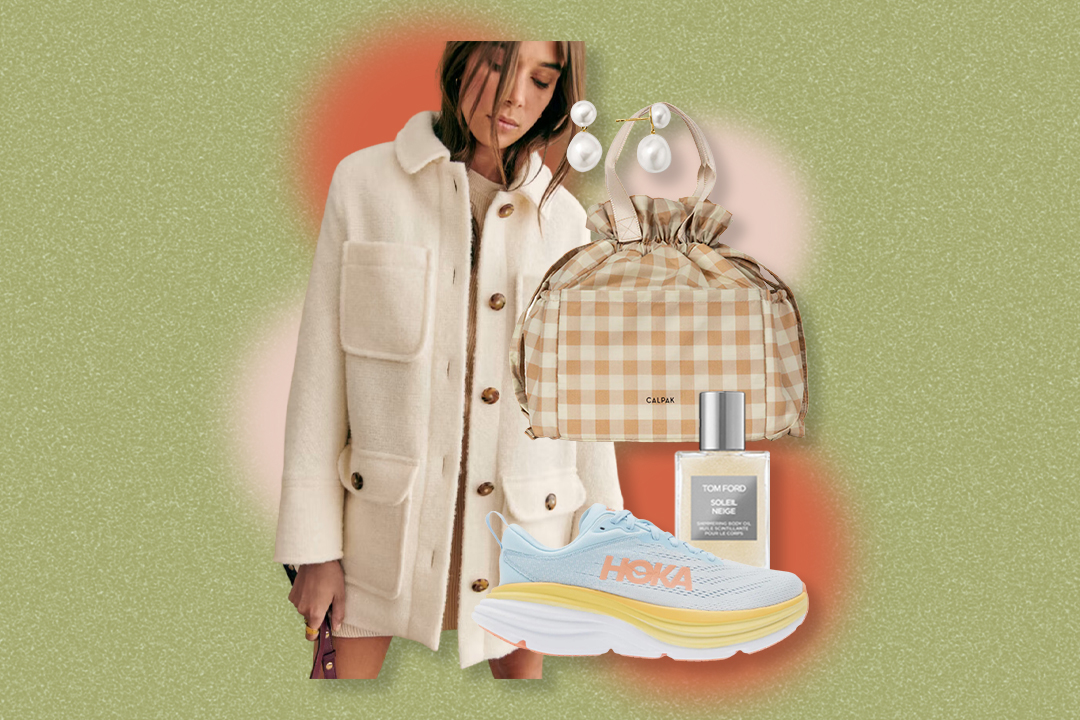 The key to developing a workout routine that actually evokes change is consistency, which is a lot easier when you enjoy what you're doing. No matter what, some days, we just won't feel like hauling ourselves to the gym — we've all been in a workout slump, and there are days where we absolutely deserve to give ourselves some slack and much-needed TLC (read: lay in bed and binge-watch Big Little Lies instead). But all-in-all, working out should be something you look forward to more than something you dread, and sometimes, all it takes to make that happen are a few tweaks to your routine.
If you're in a stretch of being bored with your workouts, these are the things you can do to help you get back on the grind — because exercise doesn't have to suck.
1. Find (or make) a playlist that pumps you up
Music can absolutely make or break a workout, especially when you're running or doing something else solo. When I hear a song that I love, I automatically put it on my workout playlist, and when I get to the gym the next day, it's the first thing I put on — it automatically gets me excited and ready to move. Search through Spotify's Workout category and follow a few playlists that you think will get you excited (my go-tos are full of '90s era hits — how can you not run a little faster when you hear "Toxic" playing?). You can also make it a priority to make a playlist of all of your favorite upbeat songs to use every time you want to get motivated.
2. Set a timer
This might sound counterintuitive, but hear me out: when you're in a slump, you drag your feet while you're at the gym, which means that you're simultaneously spending more time at the gym and less time actually working out. Part of the reason you're feeling bored could be because you're treating your time at the gym too leniently. Set a timer for the amount of time you want to spend at the gym — no matter what. Knowing you won't be there for two straight hours will make you feel more at ease going into it, and pushing yourself to finish your workout a little bit quicker could be exactly the boost you need.
3. Switch up your schedule
If you're dreading your post-work workout or can't get yourself to jump out of bed to head to the gym at 6am like you used to, try to workout at a different time of day. The change in your schedule will help you get motivated again and dread your gym time less — and you never know, it could even make you a morning person. 
4. Invest in a fitness tracker
Putting in gym time day in and day out can be exhausting, and let's be real: results take time. In the meantime, a fitness tracker can be exactly what you need to keep you going. Since I got my Fitbit a few months ago, I've loved challenging myself to try to get to my peak heart rate for a few minutes during every workout — something I never used to do (or think about). Tracking your activity can make it feel more concrete, and you'll love being able to add your activity to your app.
5. Incorporate classes into your routine
If you're used to working out to the beat of your own drum, taking a class once or twice a week can break up the monotony of your routine. Check to see if your gym provides any group classes, or buy a package of classes at a local boutique. Take a break from your go-to to head to a class with instructors pushing you, fun music playing, and the people around you motivating you. (You have no idea how fun a Zumba class will be after being used to only running or lifting weights!)
6. Take advantage of nice weather
When the weather turns warm (or in this case, cools down), taking your workouts out of the gym and into the outdoors can be a literal and metaphorical breath of fresh air. If you're a runner, there's nothing like a run on a trail after weeks of being confined to a treadmill; if you're a yogi, take your mat into your backyard or on to your balcony. The change of scenery could be exactly what your routine needs.
7. Find a workout buddy
There's nothing better to hold you accountable and switch up your workouts than working out with a friend. Find someone who enjoys the same types of workouts that you do, and fit time in your schedule to work out together a couple of times a week — you never know how hard you can push each other, and you'll be surprised at how much more you'll look forward to working out.
https://www.instagram.com/p/BuG9zvAhO2F/
8. Invest in new gear
The power of good workout attire is one that shouldn't be underestimated — be it a pair of perfect-fitting leggings or a tank top that makes you feel like your sweat is non-existent. Picking up a couple of new outfits that make you feel confident can be extra helpful during a time of workout boredom — the public seeing how good your butt looks in your new leggings can be reason enough to head to the gym.
9. Cut yourself some slack
Even if you have a workout routine that you absolutely love, it's inevitable that once in a while, you're going to experience burnout. When that happens, forcing yourself to work out and over-exerting yourself can do more harm than good. Give yourself a week off for your muscles to heal, your mind to reset, and your morale to get back up to 100. Use the days to do some yoga, foam roll, and stretch, so when you get back to your routine, you're feeling strong.
When you're mindlessly scrolling through your Instagram feed, you might as well through some accounts into the mix that give you ideas on how to boost your workout game. Follow a few trainers or influencers that will give you ideas on what to do the next time you're at the gym, and create a saved folder of the ones that interest you most. Before you know it, you'll have a whole new bag of tricks to test out and get excited about.
SHOP OUR FAVORITES
Nike
the ideal running short if you're plagued by thigh chafing