Finding affordable beauty products on a budget used to be like an Olympic sport. You had to clip coupons, scour the web for deals, and wait around for annual sales to pick up new things or old favorites. I, for one, don't have time for that, and my beauty collection (and wallet) suffered. But our team has been vetting one affordable makeup and skincare brand lately, and y'all, I don't think I'll ever clip a coupon again. Burt's Bees gets our rave review.
Burt's Bees has found a way to make amazing beauty products at a price point well beyond what you'd typically pay for this quality. If you thought affordable beauty couldn't beat out your high-end favorites, think again. From blushes and lipsticks to cleansers and moisturizers, they have you covered from head to toe. Here's what you should definitely pick up, including some gift sets that would be perfect for testing out more products on a major budget or for giving to friends and family (we won't judge if you keep it all for yourself though).
Burt's Bees
I like keeping a creamy, moisturizing cleanser on hand for the mornings when my skin could use a little oomph, and our team (a gaggle of dry skin sufferers, unlike me) recommended I try this. It was basically love at first cleanse. It left my skin feeling super clean but not tight or stripped at all. I actually felt like my skin was moisturized and smoother than before I used it. This will now get a permanent spot in my skincare routine, especially because it's so inexpensive to replace when I inevitably use it up.
Burt's Bees
Containing bakuchiol and vitamin E, this cream does it all: improves tone and texture, firms skin, and strengthens your moisture barrier. I love that there are fragrance-free options for most fragranced products from Burt's Bees because if I can avoid possible fragrance irritation, I always will. The actives in this cream bring down my skincare routine to just a few steps without sacrificing my skin—win, win.
Burt's Bees
How could we talk about Burt's Bees without recommending their most-loved product? This lip balm has lived in my purse for years because it's simple, affordable, and actually hydrates my lips. But the next time I buy it, I'm ordering these personalized ones. You get to choose your flavor and add your name or a special message. While this is ideal for gift bags, events, and special occasions, I just really want a lip balm with my name on it.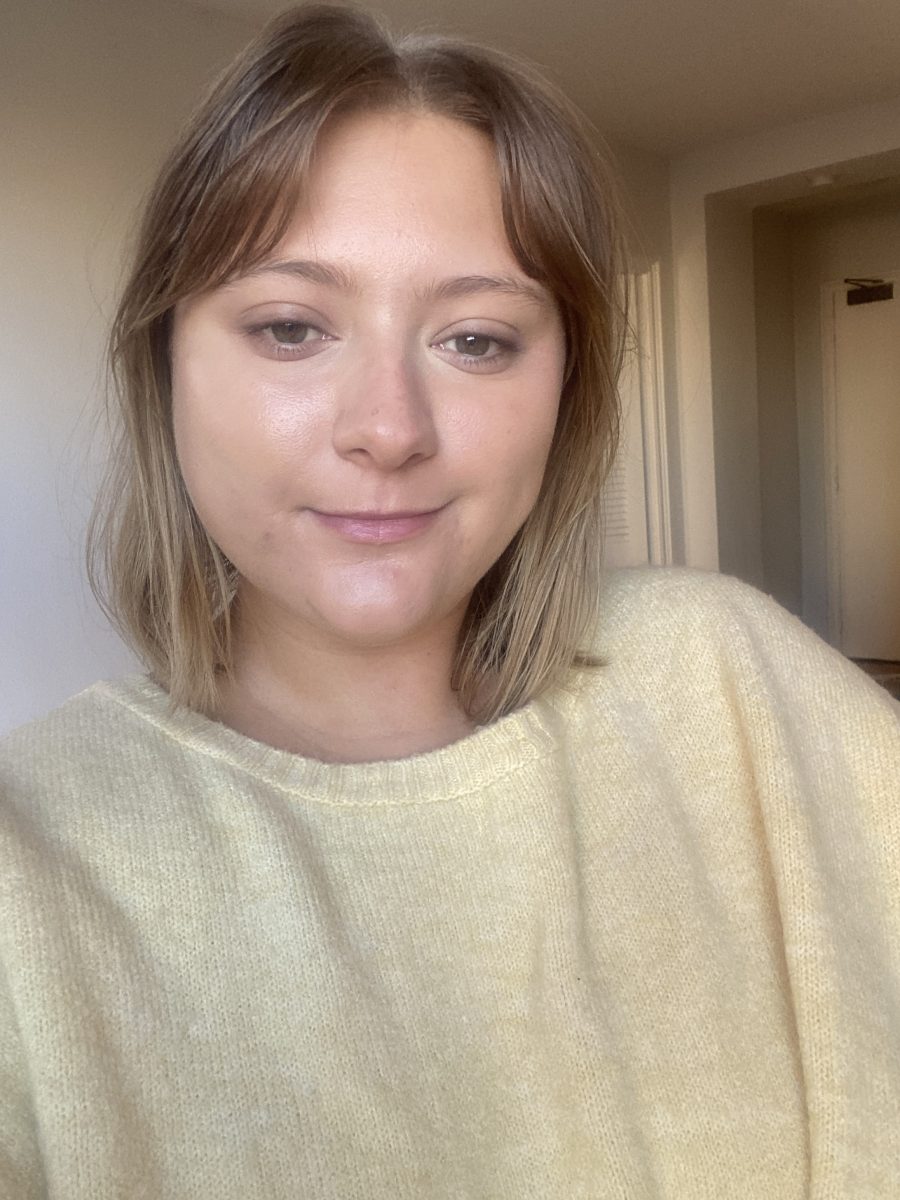 Wearing the Glow Booster as a makeup primer over a little moisturizer and SPF brings such a natural radiance to my skin.
Burt's Bees
Do you see the glow in the photo up there? That's this. The price simply doesn't match how amazing this glowy serum/oil is. This is a match made in heaven for dry and dull skin. It adds a lightweight touch of dewy glow to your skin—perfect for under makeup or on its own. It is made of a blend of antioxidant-rich oils but is so lightweight that it just feels like a serum on the skin.
Burt's Bees
I've had a perpetual cold since the start of fall that has left my lips cracked in the corners and dry, seemingly beyond repair. I used this before bed and noticed a difference in my lips after one (!) night. This rivals expensive lip products at half the price. It's lightweight enough to be used as a lip balm during the day, but when you apply a thick layer to your lips before bed, it's seriously like magic.
Burt's Bees
My cuticles are a notorious disaster every time I walk into my nail salon, and after using this for a week, even my nail tech noticed a difference. It has a light lemon scent that isn't overpowering, and it's easy to apply. I use it every night before bed and have been waking up with prettier hands ever since.
I used a little bit of my favorite concealer, the All Aglow blush stick, the Toasted Cinnamon Blush as bronzer, Satin Lipstick, mascara, and brow gel for a natural five-minute face.
This post is sponsored by Burt's Bees, but all of the opinions within are those of The Everygirl editorial board.