When people ask how I spend my money, my answer is always beauty products, and it's been that way for as long as I can remember. The desk in my college dorm room was filled with makeup and haircare products and basically every penny of my first job went to building out my beauty collection. However, this doesn't mean that I've always spent my money on the likes of Pat McGrath Labs and Natasha Denona, and I still have quite an affinity for drugstore beauty products years later.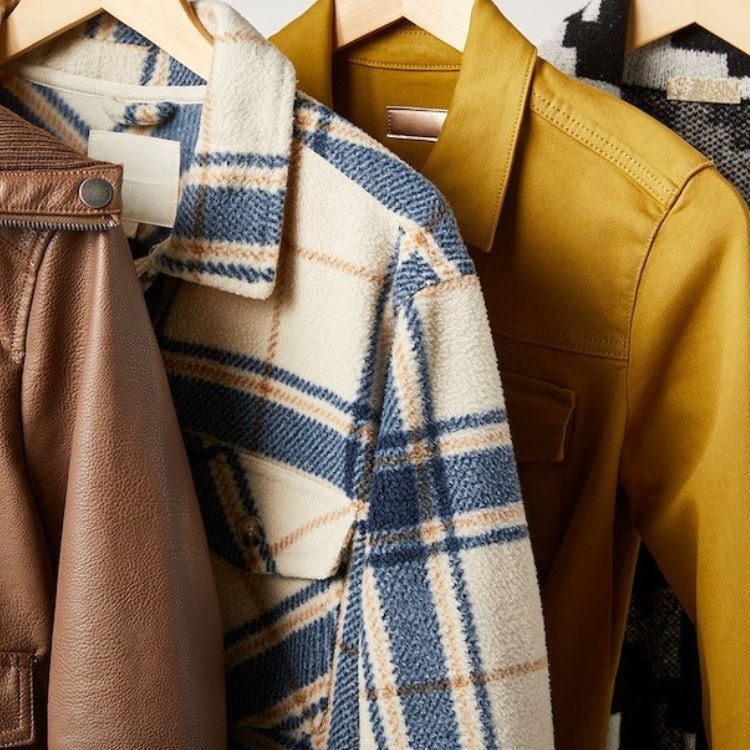 ...and it's wallet-friendly
There's no better feeling than roaming the beauty aisles of Target, aimlessly checking out every display, from new products to old favorites, and I'm not the only one at The Everygirl HQ who feels this way. I tapped our whole team for their favorite drugstore products—hair, skin, makeup, and body—and they delivered.
Skin
Versed
I would literally buy anything and everything Versed releases (and typically do TBH). The products are high-quality, non-toxic, cruelty-free, incredibly affordable, and look cute on your bathroom counter (AKA it checks every box). My Target trips have become wildly more exciting since they started selling this Instagram-favorite brand. In particular, this cleansing balm is highest on my list of can't-live-without products. It seamlessly melts away even the toughest of makeup without stripping away moisture from the skin.
I also love it because I'm a big fan of double cleansing (especially when I do wear makeup), but an oil cleanser can be harder to travel with and control the amount you're using. Since this is a balm, it won't spill all over your suitcase, but when you rub a little bit between your fingers, it melts into a creamy, milky, oily consistency that hydrates the skin while melting off makeup and cleansing pores.
— Josie Santi, Wellness Editor
Burt's Bees
I'm a huge fan of chemical exfoliants (I indulge in toners, peels, and treatments), but sometimes there's nothing more satisfying than a physical scrub to slough off (what feels like) a layer of dead skin and leave your complexion incredibly soft. This one is made with more naturally derived ingredients than other variations, and I like that the exfoliating element comes from ground peach stone (#natural) instead of those little beads that are bad for the environment and for your skin. It also contains willow bark, which is a natural source of salicylic acid, so you're getting both physical and acid exfoliation without being too harsh on the skin.
But the best part? It's under $8 and lasts for months since you only need to use it once every one to two weeks.
— Josie Santi, Wellness Editor
Makeup
Hair
Body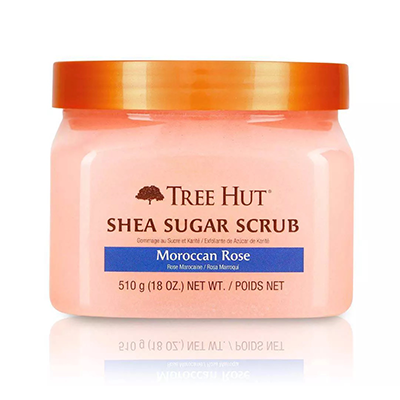 Tree Hut
In the last year, TikTok has convinced me to purchase so many products and there have been some wins and some bad losses, but this product has changed the game. I had never really used a scrub before, but there was so much hype that I had to give it a try—and it's only $8, so why not? All in all, I absolutely love how my skin feels after using this product. Every other week, I make it a point to deep cleanse/scrub, and it's truly a treat-myself night.
— Alex Pizarro, Editorial Assistant
Harry's
When I say that nothing smells as delightful as this body wash, I mean nothing! I think this is technically a men's body wash, but it smells so good and works so well without drying out my (very) dry skin that I can't stop buying it. I have to warn you: If you test it out, you probably won't ever go back.
— Kirra Bento, Graphic Designer
Tanologist
I swore off using self-tanner for years, assuming it would never look natural on my olive skin. But desperate times call for throwing away your principles, and I bought a bottle of this self-tanner before a weekend trip a few summers ago. My momentary lapse of judgment turned into a genius decision that has led me to convince everyone in my life that this under-$20 self-tanner is the best there is. I literally think there is magic inside this bottle. I have tried to make streaks (for science) and still come out with an even tan. When my skin is light/medium in the winter, it gives me some color, and when I have a summer tan, it makes me look extra glowy. I'm sorry, but I don't intend to ever purchase another self-tanner when this cheap one exists.
— Beth Gillette, Beauty Content Manager