Options for travel and exotic vacations might be limited right now, but suddenly, camping is cooler than ever. It's a way to escape from everyday life, spend time in nature, enjoy real uninterrupted quality time with friends or your partner, and honestly, right now it just feels safer than most other options. Remember when you were a kid and camped out in the backyard, maybe toasting marshmallows over a grill or fire pit before going to sleep in your tent, cozy in your My Little Pony sleeping bag? You can recapture that youthful magic again, whether by hiking into the backcountry carrying all of your gear, or simply heading to a state or national park for a night or two of car camping. As the leaves start to change and fall weather is coming, now is the perfect time to plan one last trip for the year.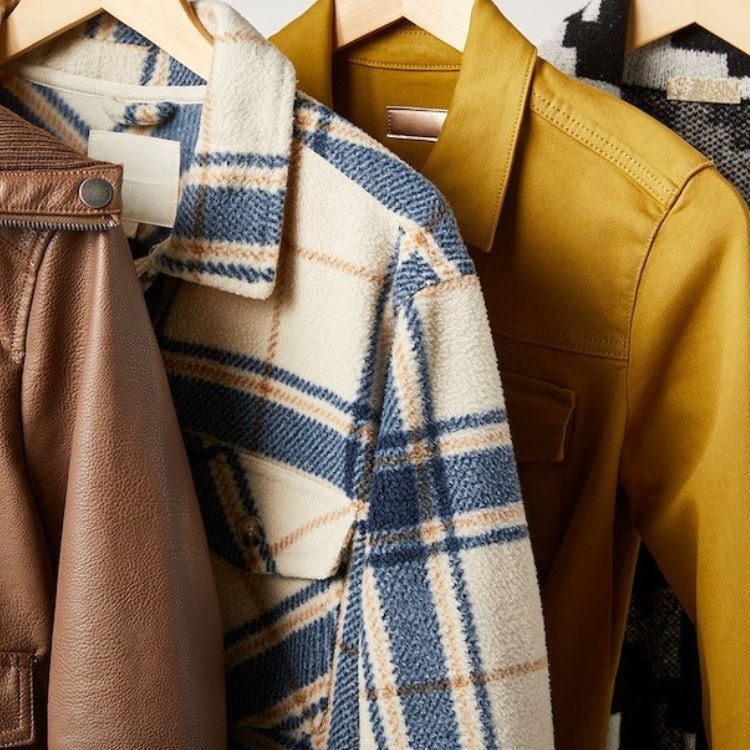 ...and it's wallet-friendly
Sounds idyllic, but I admit, it's not that simple. Despite being seriously athletic, camping—especially in the backcountry—was a new experience for me and it had a steep learning curve. The balance between carrying enough gear and snacks to be comfortable but also keep my pack lightweight enough to be manageable has been a serious challenge, and finding the right tent was a saga that lasted for the past three years. But it's been worth it: kicking back in a cozy tent after enjoying a spicy curry followed by a hot chocolate on a crisp early fall night, an early morning dip in a chilly, crystal clear lake before another day of hiking, not seeing a single person other than the four friends who came along for the ride? Right now, that combination of solitude and togetherness is the perfect panacea for a stressed-out soul.
Assuming that you're in an area where camping is safe and currently legal, here are a few tips that will make your trip a success (and avoid some all-too-common pitfalls):
Know what you're getting into
Camping means different things to different people, so get on the same page as your camping crew. If a friend invites you on a backcountry camping or hiking trip, that means you'll be heading away from your car and into the wilderness, carrying all of your supplies with you. You'll need a hiking pack, and a lot more camping-specific gear. Car camping or staying at a campground means you don't need to worry about overpacking and you'll likely have access to electricity in some form as well as running water. But check what the campground has; don't take electricity for granted!
Plan smart
Backcountry hiking isn't like a normal walk in the park. If you're new to hiking with a pack, take the distance that you think sounds reasonable to do in a day. Then, cut it in half. So if you think 10 miles sounds like a good idea, pick a campsite that's only five miles away. This way, if your pack is uncomfortable or navigating the trail takes longer than expected, you'll still make it to your campsite before nightfall. (And make sure that someone at home knows your route plan!). On the flip side, if you're camping at a drive-up site, you may want to make a list of activities to do to alleviate boredom. There's only so much 'hanging around a campfire' that you can do, so peruse and see what hikes are around, if there are canoe rentals, et cetera.
Check the warnings and follow the rules
Obviously, in a lot of areas right now, campfires are a big no-no. But there are also other warnings to take note of, like if there are wild animals in the area and there are recommendations on how to secure your food. True story: I once witnessed a raccoon unzip a tent, walk in, take a bag of food and walk back out, cool as a cucumber. Rule-wise, be respectful of the area that you're in. That means carrying out all of your trash, leaving your campsite the way you found it, and of course, having the proper permits.
Check the forecast
…And then prepare for it to be 10 degrees cooler, and much rainier than you anticipate. Especially as it gets later in the year, it's important to be prepared for cooler or wetter conditions when it comes to what clothing you pack. Even in the hottest part of summer, I have a rain jacket stuffed in my bag, and as soon as temperatures are slated to be down in the 60s, I'll add a puffy coat, rain pants, gloves, a beanie and some extra socks to the mix. Warm hands, head, toes and core are going to make the biggest difference when it comes to comfort. And you don't need to buy the nicest Patagonia; an affordable poncho is plenty for emergency situations, and any warm, packable jacket is going to be fine.
Have a cooking plan
If you're going camping with a few people, it's a good idea to pre-plan your food situation. Is someone bringing a propane stove? If you're staying at a regular campground, this is less of an issue, since you can stuff your car with snacks and even bring things like a rice cooker or electric kettle to heat up your meals. If you are heading out into the woods, you'll want to make a full list of each meal plus snacks in order to ensure that you pack enough/don't overpack. You don't need to splurge on fancy backpacking meals, either. While one might be nice for dinner (personally, I love Backpacker's Pantry Pad Thai, which can serve two if you add a bag of pre-made rice to it!), you can DIY your breakfast by pre-mixing quick oats with nuts, raisins, chocolate, brown sugar, and even protein powder for a hefty meal, and opt for a simple 'jerky, cheese, and crackers' lunch plan.
What gear do you actually need?
First tip here: If you're new to camping, try to borrow as much gear as you possibly can before committing to buying anything. From hiking packs to tents to camp stoves, it's better to borrow first, buy later. That way, when you do go to buy your own gear, you have a better idea of what kind of camping you like to do, how you want a hiking pack to fit, what type of camp chef you are, et cetera. While camping pack lists will vary depending on how long you'll be out, these are a few of the major 'musts' to put on your list:
Sleeping bag, pad, and tent
Depending on your style of camping, you can cheap out on these with a setup that costs under $100 all in, or you can spend thousands to get the lightest, most compact options on the market. Ideally borrow these first. If you're ready to buy, I've found that you can get a high-quality sleeping bag for around $200, sleeping pad for $125, and tent for $300. (Those won't be the lightest or best options out there, but they will be durable, comfortable and reasonably light.)
Flashlight
This doesn't need to be camping-specific, but waterproof and with new batteries is a must.
First aid kit
Not a fun prospect, but it's better to be prepared. This one is designed for camping and includes a small handbook for how to deal with different emergencies.
Charger
If you'll be out for a while, I recommend setting your phone on airplane mode to preserve battery, and bringing an external charger that can at least power it up one full charge.
Bag system
If you're car camping, you just need bags that will keep your gear relatively organized and secure. If you're heading into the backcountry, you'll want a hiking pack that fits comfortably and a bag that is stowed inside of it to hang your food from a tree if you're in an area that has bears. Compression sacks are great additional bags to bring if you want to decrease the size of your clothing and sleeping bag.
Food and cooking supplies
Bring whatever you'll need to cook and eat, obviously. That should include a knife, spoon, fork, and bowl, plus a mug if you're a coffee (or wine) drinker. Bring enough food to stretch for an extra day in the woods in case of emergencies or if you get hungrier than you expect. Additionally, you may need some kind of water filtration system—personally, I like the Katadyn collapsible bottle with a built-in filter.
Clothing
If you're hiking into the wild for a couple of days, try to keep your clothing pack-list as small as possible, remembering that you can re-wear most things, and that no one cares how you smell. Prioritize fit and comfort over fashion: hiking pants will be better than jeans, even if they won't look quite as cool.
Know before you go (number two)
When we think about camping, it's often that romanticized ideal of puffy vests, plaid flannel shirts, and holding a steaming mug of coffee next to a gorgeous mountain lake as the sun rises. And yes, that happens. But so does the need to poop. Know what the campsite has to offer. Some campgrounds have full showers and nice flush toilets, though right now, many are closed due to coronavirus, while others only have outhouses and limited running water. In the backcountry, you may need to dig your own hole, or campsites may have 'thunder boxes,' which are terrifyingly public boxes that serve as makeshift toilets over holes in the ground. (And in the backcountry, if you have your period, make sure you bring a baggie to stash used pads or tampons—don't leave them behind.) You also will want to plan for your level of hygienic comfort: some people are happy splashing lake water on their faces and calling it clean enough, others will want to bring camp-friendly soap or even full-body wipes in order to feel comfortable.
Enjoy it
After a few camping trips that were mostly spent worrying about what could go wrong, I was about to give up on camping entirely. It's really easy to let camping start stressing you out in a big way, especially if you didn't do it much as a child. I realized that I was ruining my camping trips by focusing on the potential problems, and completely missing the awesome moments. You can get bummed out that it's chillier than you expected, or you can take the opportunity to snuggle up to the campfire with a cup of tea. Rain can be annoying, or it can be a way of getting cleaned up after a sweaty day of hiking. So much of camping comes down to shifting perspectives. Before you head out, set the intention of having fun, and remember that even when something does go wrong, at least you'll have a story to tell afterwards.