If there's one thing you should know about me, it's that I'm always going to overpack. You can count on me to shove every pair of underwear I own into my bag regardless of whether the trip is three days or three weeks long. If I can't decide between two pairs of boots? OK, I'm bringing both—and maybe a third just in case. If I have even the tiniest urge to bring something along, I'll squish it into my bag somehow. So when I decided to live out of a single carry-on bag for a whole month this coming summer, I knew I was going to need all the packing tips and hacks I could get. Seriously, I am in dire need of guidance. I'll bring nine pairs of pants on a weekend trip if no one stops me.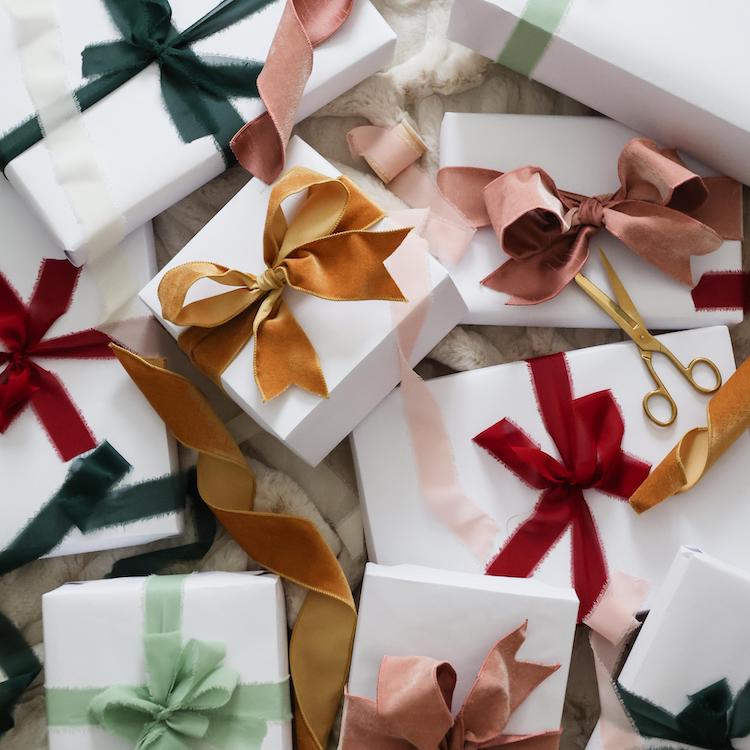 the perfect gifts for everyone—and we mean everyone—on your list
I've spent the past couple of months reading travel blogs and diligently watching the backpacking side of TikTok to gather every tip and trick, and I think I've finally found everything I need. For context, I'll be traveling outside the country and moving from place to place pretty frequently, so the packing tips and items below are tailored toward that experience. However, anyone who wants to be more organized and prepared for their future travels will find something they need in this roundup of must-haves. Here's everything I'm using to live out of a carry-on for 34 days:
A Duffel Backpack
This was the first and probably most emphasized tip I came across in my research: Avoid a rolling suitcase at all costs. Obviously, this guidance is tailored toward backpackers like me, so it may not apply for other types of travel. If you are staying in one location, don't plan on walking too far with luggage, or are unable to carry a backpack, then rolling suitcases will work totally fine.
However, if you've got a whirlwind itinerary planned like I do, a duffel backpack is a must-have. This type of luggage makes it so much easier to get around and often has much more storage space than your average rolling carry-on. Plus, it leaves your arms free to carry smaller bags if need be. All in all, wheels on crowded streets or in bad weather can be a pain in the ass, so a duffel backpack is definitely the way to go (and a good investment for all your years of travel ahead).
Packing Cubes
I am all too familiar with trying to keep all my folded piles organized and separated in my suitcase, but I don't think it's ever ended successfully. Everything just turns into one giant pile of disarray, and my suitcase feels way more cluttered and full than necessary. To keep things neat, I'm using packing cubes to save room and make everything easy to find, saving myself a ton of time and unnecessary stress.
These two options from Amazon also come with small, drawstring laundry bags to help make sure your dirty clothes don't get lost amongst your clean ones (or even worse—stink up your whole suitcase).
A Versatile Everyday Bag
In an ideal world, I'd be able to bring a casual tote bag, a bigger purse, a small handbag, and a fanny pack. But alas, I figured that finding one bag that can do it all is the smartest decision for optimum storage. After some extensive research, I've landed on this shoulder bag by Baggu. It is neutral but still cute, can be dressed up or down, isn't too big or small, and zips shut to make sure everything stays safe and secure. Plus, the material allows it to be folded down and packed in a suitcase if need be. Big chef's kiss.
A Passport Holder
My original plan was to keep my passport in the side pocket of my suitcase and hope for the best. But upon further consideration, I decided that's probably not the best idea. Instead, I'm relying on a passport holder that has pockets for all my other cards as well, so I can keep everything in one spot. The last thing anyone wants is to lose track of their credit card or any form of identification while on a trip, so this is definitely a small item worth grabbing.
Jewelry Rolls
I'm that person who either doesn't bring jewelry because it's too much of a hassle or throws everything in a plastic baggie and prays nothing gets overly tangled. Knowing that I wanted to pack some accessories this time around, I was on the hunt for non-bulky organizers to keep everything in order. Luckily, I found these jewelry rolls that take up little to no space, granting myself the freedom to bring as many extra pieces as my heart desires.
A Hanging Toiletry Case
If you're like me and have a ton of different makeup, hair, and skin products that you don't want to sacrifice bringing, a hanging toiletry case is the gold standard. Because these options have clear pockets and display everything right in front of you, you can say goodbye to aimlessly digging around for loose products. Plus, these bags have enough room to fit a ton of toiletries, but the bag itself is less than a foot wide and tall when folded up. You'll never turn back to clunky cosmetic bags again.
Other Personal Essentials
While cosmetics and toiletries are going to be different for everybody, there are a handful of items I think every traveler can benefit from. First of all, I didn't even think about how much room a huge hairbrush and comb take up in a bag until I saw a girl mention it on TikTok. I'm now opting for mini-size ones instead to allow for a little extra room I know I'll thank myself for later.
If there's anything in this packing tips roundup you take to heart, let it be this: Bring microfiber towels. They can fold up really small, dry super fast, and have you covered for both an outdoor swim or a shower. Grab one for your hair and one for your body—because you 100% now have room for both.
A Portable Charger
Jumbled cords are always annoying but even more so when you're traveling. So this portable charger that you can order on Amazon is a godsend. It has four different kinds of wires, so you can charge almost every electronic you can possibly imagine without dragging around a million different kinds. Plus, the charging box is decently thin and small, so you can easily keep it in your suitcase or stuff it in your bag before you go out for the day.
If you're traveling internationally, a universal outlet adapter is another essential. Many countries have different shaped and sized wall outlets, so your typical plug-in may not fit. You don't want to have to buy a new plug that'll take up extra space once you get there, so invest in one of these to save you the hassle forever.
AirTags
As a smart way to keep track of your important items while traveling, AirTags are definitely an underrated travel essential that could be a lifesaver. Tucking one into your suitcase, bag, or passport holder allows you to keep an eye on your belongings and makes them easy to find if something does unfortunately get lost. Keep your peace of mind knowing you'll be going home with everything you left with.