For some of us, it's that time of year again—the time when your heart is saying "Hello, spring!" but the weather is saying otherwise. Living in Central New York myself, I'm more than a little familiar with this seasonal conundrum. The months of March and April are a toss-up, to say the least—sunny and 60 degrees one day, snowing the next. Those of you who can relate know that this end-of-winter, beginning-of-spring season can cause a lot of fashion confusion, frustration, and, perhaps, even contribute to a lack of inspiration when it comes to pulling together a spring outfit.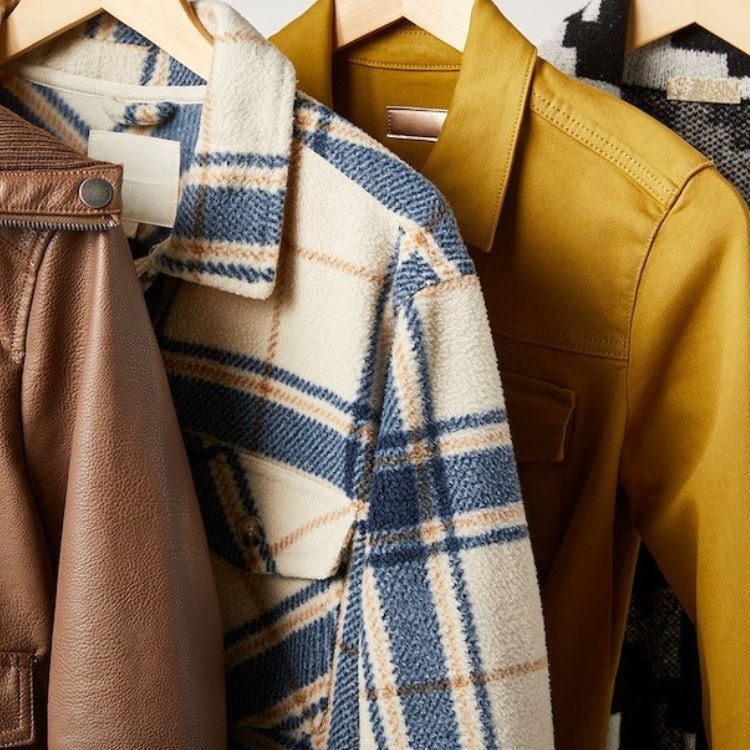 ...and it's wallet-friendly
Dressing for winter weather past the month of February can feel downright depressing, but at the same time, dressing for spring, with its short sleeves and ballet flats, can feel more than a little impractical when there is still snow on the ground. The good news is, with a little ingenuity and know-how, there is, in fact, a middle ground to be discovered.
Here are some tips for channeling warmer weather in your spring OOTDs without ending up freezing on chilly days.
Embrace bright colors
If the weather is telling you that you still need long sleeves (and maybe even a jacket), keep the look fresh by incorporating bright colors. Shake off the grays and beiges associated with winter, and reach for vibrant pinks, greens, yellows, and other bold, colorful hues instead. Bright colors visually signal a warmer season and can also supply a much-needed dose of dopamine during those dreary, seasonally-confused days.
Play with pattern
There is something about a bold pattern that just screams "spring." Break out of your winter slump by grabbing for pieces that feature bright designs such as cheerful gingham, colorful houndstooth, or retro motifs.
Embrace florals
Springtime is synonymous with floral prints—it's a fashion truth that will likely endure until the end of time. The great thing about florals is that, because they are so popular, you don't have to worry about being limited to short-sleeve and sleeveless styles. Look to add some warm, long-sleeve floral pieces to your wardrobe for those spring days that you so desperately want to be sunny and warm (but just aren't).
Lighten up textures
Wave goodbye to shearling, teddy, and velvet (we love you, but we'll see you next winter!). Instead, start incorporating lighter textures such as raffia, silk, satin, and puffy accessories. Incorporating these fabrics and materials into your outfits can both add visual interest and remind you that warmer weather is, in fact, on its way.
Take advantage of tights
Don't write skirts and dresses off just because it's cold out. Reach for longer lengths, such as midi or maxi skirts and dresses, and consider styling them with a pair of boots. Western boots are particularly practical, providing some extra warmth without throwing winter vibes. Tights can also add an extra layer of warmth for those unexpectedly frigid spring days.
Sheertex
3 colors available
Sheertex
6 colors available
Add romantic details
Puff sleeves, buttons, sweetheart necklines, smocked bodices, and bows—these timeless, romantic details can instantly freshen up an ensemble for the change in season. While the cottagecore aesthetic is far from new to the fashion scene, its influence is still starkly apparent across retailers, making shopping for spring-inspired, but cold-weather-appropriate pieces a cinch.