You're not alone if when a new season comes around, you notice yourself gravitating toward the same colored clothing. Just like trending styles come and go, trending colors do too, which holds the power to make getting dressed all the more exciting. Trending colors don't always have to adhere to the season. But just like florals are to spring, so are certain colors to certain seasons.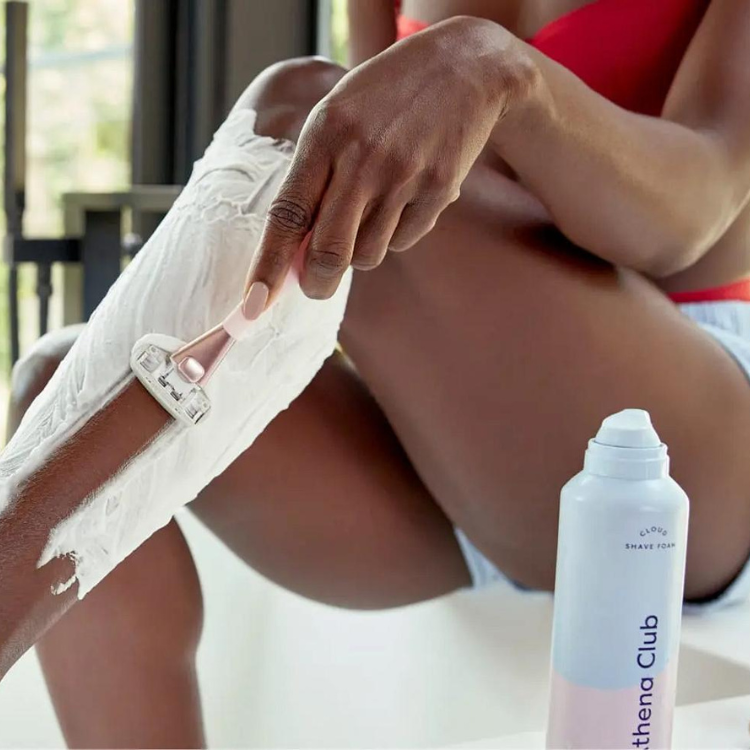 "This razor gave me the silkiest, smoothest shave I've ever had! I never get any cuts or scrapes, even on those hard-to-shave places."
2022 has been all about bright and vibrant colors. With people realizing the magic of dopamine dressing, the days of all-black looks have yielded for the rise of a whole lot more color. Of course, neutrals are never out of style—and honestly, never will be. But if you want to have fun with color, 2023 is the time.
Ready to brighten up your wardrobe? These six colors are about to be everywhere—and it isn't hard to see why.
1. Wine red
Merlot, pinot noir, cabernet—the list goes on and on. This deep shade of red is perfectly dreamy, romantic, and sultry for the wintertime. Sure, we love the cherry-red of the holidays, but this signature shade is all mystery and magic wrapped in a bow.
2. Hot pink
Barbiecore at it's finest, we're not letting go of hot pink any time soon. This vibrant color offers a shining light during those dark winter days. Don't believe us? Throw on a hot-pink sweater… we guarantee it'll lift your mood on any below-freezing day.
Abercrombie & Fitch
3 colors available
Eloquii
6 colors available
3. Periwinkle
Is it blue? Is it purple? It's a little bit of both. Probably your favorite crayon in grade school, you have a new opportunity to embrace the etherial hue this season. The best part? Something about it just brings a winter-feeling whimsy, no matter what form you add it in.
4. Deep grey
Despite all the shades of gray out there, this stormy concrete-grey is one at the top of our favorite list. Not too dark and not too light, it's flattering on every complexion, and still serves as a great, updated neutral to match just about anything else in your closet.
5. Emerald green
Green has recently become a new neutral for us (the perfect shade of sage is just *Chef's kiss*) and this deep shade of emerald green is one we just can't get enough of. It's clear the green wave isn't anytime soon, and in a shade this swoon-worthy, we can't complain.
6. Mocha brown
This rich shade of brown is a perfect eye-catcher for any piece of clothing. Whether it's a dress, pair of trousers, coat, or shoes, this mocha brown is a great alternative to the black or white piece you might ordinarily reach for.