When Kendall Jenner shocked everyone by dying her hair copper last year, I have to admit, I wasn't ready. As a gal who doesn't do much with her hair beyond a routine trim and the occasional long layer, the thought of transitioning from a gorgeous deep brown color like hers to a fiery copper was a little too bold for me and because of that, it was something I would never, ever consider doing. But when I saw this year's version of copper, I was actually, for the first time in my life, a little tempted to make the change. As a true brunette, this chocolate copper hair shade feels more approachable, toned down, and warm, leaning more red than the orange and gold shade Kendall sported for a while. And with fall just around the corner, it's no surprise that this new warm take on the copper trend is popping up all over our feeds.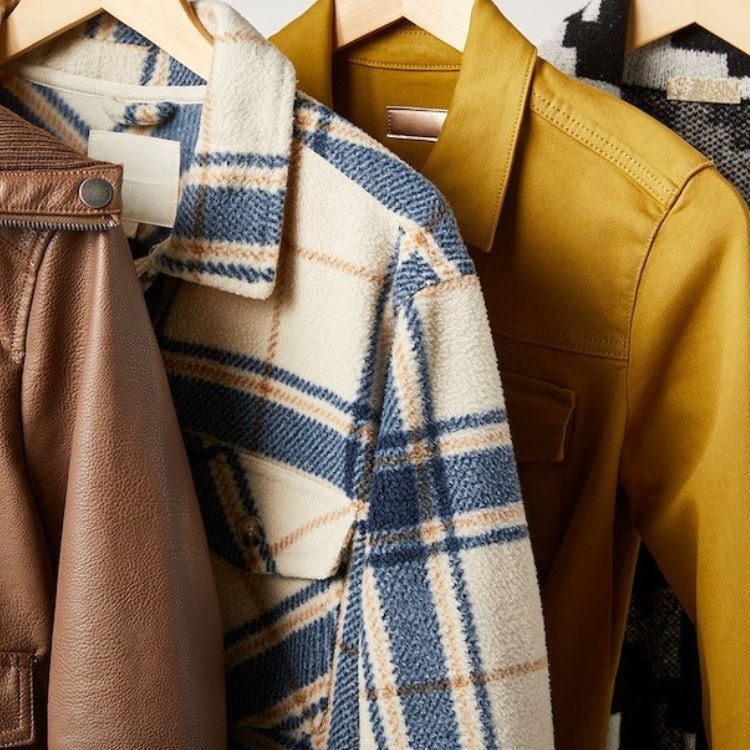 ...and it's wallet-friendly
Also called "autumn copper" or, my personal favorite, "cowgirl copper," we're sharing our favorite chocolate copper hair inspiration. Call your colorist—you're going to be in their chair with these inspo pics handy ASAP.
1. Chocolate roots with copper ombre
Kicking it off strong with another beauty-inspo queen, Zendaya's hair color starts with rich chocolate at the roots and quickly, yet subtly, transitions into a beautiful warm copper shade that almost looks red at the ends. This is a perfect option for anyone who has naturally dark roots and wants to add some color without constantly having to go back to the salon to keep up with new growth.
2. Light and long chocolate copper
Leaning more milk chocolate than dark, this color looks super natural, and in the sun, the copper shades will shine, adding even more dimension and depth. If you want to dip your toe into the trend, you can start here and add more copper tones later.
3. Layered chocolate copper
This color right here? Now this is what I would be showing my colorist. It reminds me of a melty chocolate sundae with just the right amount of rich red that's not too red. And the layering? Pure perfection.
4. Red-toned chocolate copper
Between the shine, layering, and the shade, there's no doubt that this red-toned chocolate copper will earn you compliments everywhere you go. We're not telling you to gatekeep your stylist when they nail this color, but you might want to make sure you book your next appointment before they get all booked up.
5. Rich chocolate copper curls
This take on the chocolate copper hair trend is giving me all the cozy fall vibes. There isn't much variation in the color itself (read: no highlights or lowlights), but that's because the cut and curls are what give this color the show-stopping moment it deserves.
6. Chocolate with red copper highlights
If these copper bangs don't convince you to try chocolate copper hair, I don't know what else will. I love that the colors blend perfectly throughout the lengths, but there's a little bit more emphasis on the copper in the front pieces and wispy bangs.
7. Chocolate with copper money pieces
Where are all my money piece girlies at? This fall, turn your blonde money pieces up a notch and try out a warm copper shade instead. For the rest of your hair, opt for a true chocolate copper.
8. Subtle copper tones
Medium-length natural brunettes, this one is for you. Add a little bit of depth and color throughout the ends of your hair to try out the trend. This is a great option too for anyone who wants to prioritize the health of their hair and not use too much dye.
9. Dimensional chocolate copper
Is it brown? Is it red? Is it chocolate copper hair? I can't get enough of the perfectly mixed shades here. The dimension is so stunning that you just know it's going to look different, but equally as stunning, in any lighting.
10. Copper with brunette undertones
For all of you who swooned over the copper trend when it first started last year—try this 2.0 version. This shade is more copper-forward, but don't worry, you're still getting those rich chocolate undertones that make this hair color a true *moment*.