Saving time always feels good, doesn't it? That's why we all love a new productivity tip, a capsule wardrobe, a 5-minute makeup routine, a short but effective workout, and arguably the best of them all: a low-maintenance haircut. I know we all have the same hours in a day as celebs like Rihanna who make looking glam easy, but the reality is that on most days, we don't all have the time to perfectly style our hair (or even wash it). Depending on your face shape and hair type, finding a style that looks good, feels good, and requires minimal maintenance is a tall order, but it's one that's worth doing. To save you time (you're welcome) digging through the internet for low-maintenance medium-length haircuts, we went on a deep dive to find the best ones.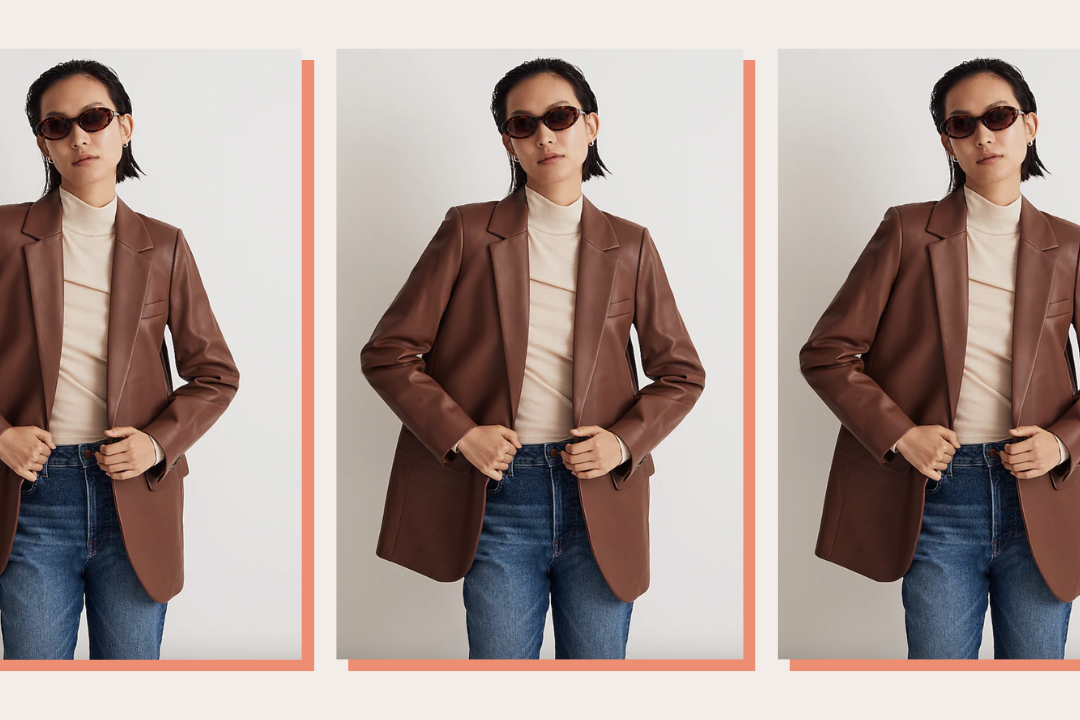 time for your fall wardrobe update!
So if you can't be bothered with extra steps while you're rushing to get ready in the morning or you simply hate doing your hair, these low-maintenance medium-length haircuts, broken down by hair type, need to be on your radar before your next hair appointment:
15 Low Maintenance Medium Length Haircuts
Low Maintenance Medium Length Haircuts for Wavy Hair
1. Layered shoulder-length cut
Layered haircuts are easy to style for anyone with wavy hair. The texture from the waves highlights the shape of the layers to create an effortless volume that continues to look beautiful even as hair grows out.
2. All one length
There's no need to overcomplicate a haircut when you have natural waves. The texture and movement of your locks will add all the dimension you need, so stick to a haircut that is all one length for an easy to maintain style that works for all face shapes.
3. Wolf cut
The wolf cut is a reimagined cross between a shag and a mullet haircut. Due to the nature of the cut, the layering does a lot of the styling on its own, but with added wavy texture, the style turns out to be a messy, lived-in, and totally cool girl without much effort at all.
Low Maintenance Medium Length Haircuts for Curly Hair
4. Shoulder length with side part
Let naturally soft bouncy curls speak for themselves in this shoulder-length cut with a side part. To achieve the look, style a lightweight mousse for optimal air drying or blow dry with a diffuser for even more curl definition.
5. Short layers
Easily add body to your hair with the addition of short layers. These allow your curls to naturally bounce up and take shape, meaning your hair will need little to no styling at all.
6. Barely-there layers
If you don't like having to go to the salon to keep up with your haircut (who does?), opt for barely-there layers. They add shape and movement, but they are so subtle that when they grow out, you can't even tell.
Low Maintenance Medium Length Haircuts for Straight Hair
7. Mid length with curtain bangs
I know what you're thinking: Bangs? Don't those require a lot of upkeep? Most do, but not curtain bangs. Since they are longer, they are much more forgiving, and they are easy to grow out if you decide you want to switch it up. Plus, when it comes to styling them, all you need is a blow dryer with a round brush or curling iron.
8. Medium length cut with long layers
Ask your stylist for soft, long layers to add some texture to your straight hair. The layers will give your hair movement and definition, especially if you ask for longer layers in the back and face-framing pieces in the front. This haircut works on all face shapes, but it is the perfect medium-length haircut for round face shapes.
9. Asymmetrical cut
Straight strands fall perfectly into asymmetrical styles, making a medium length asymmetrical haircut one of the best low-maintenance haircut options for anyone with straight hair. To give this style a little bit of an edge, ask for textured ends.
Low Maintenance Medium Length Haircuts for Thin Hair
10. Shoulder-length cut with fringed layers
We love fringed layers on any hair type and length, but especially on those with thin hair. The addition of these layers will help your hair from feeling weighed down and the fringe gives easy-to-achieve volume.
11. Soft shag cut
Looking to add extra volume? The addition of layers and texture gives an added dimension, making it one of the best and most popular haircuts for anyone with a thin hair type.
12. Blunt cut
If you have thin hair or fine hair, you are probably always looking for products or styles that will make your hair feel more full. When you opt for a blunt cut, the clean line of the cut will make shoulder length hair appear much thicker, especially at the ends.
Low Maintenance Medium Length Haircuts for Thick Hair
13. V-cut layers
V-cut (or U-cut) layers on medium length hair give movement while reducing the bulkiness of thick hair, so not only will your hair feel lighter, but it will be easier to style. These layers are called V-cut layers because when you put all of your hair to the back, the ends of your hair line up in V shape.
14. Feathered layers
Add feathered layers to a shoulder length haircut to create a style that looks and feels effortlessly weightless and bouncy. These layers will grow out gradually, so there is no need to take multiple trips to the salon to keep up with them in between trims.
15. Shag cut
Since hair is layered throughout in a shag cut, it feels full instead of bulky. And when you add bangs that are easy to style (looking at you, short curly bangs!), everyone will ask who your stylist is. Style with a lightweight mousse or texturizing spray to tame your tresses or let your hair air dry to make your GRWM short and sweet.