What is it about closets that make me want to clean them?! I feel nothing of the sort when I look at my living area and actively shudder at the prospect of dishes (I'm a tactile person, doing the dishes is like touching a thousand slimy hands, am I alone), but I actually look forward *gasp* to a good closet clear-out. I recently attacked my closet with the vigor of a thousand Marie Kondos and have compiled my tips for you below. Please praise me okay bye.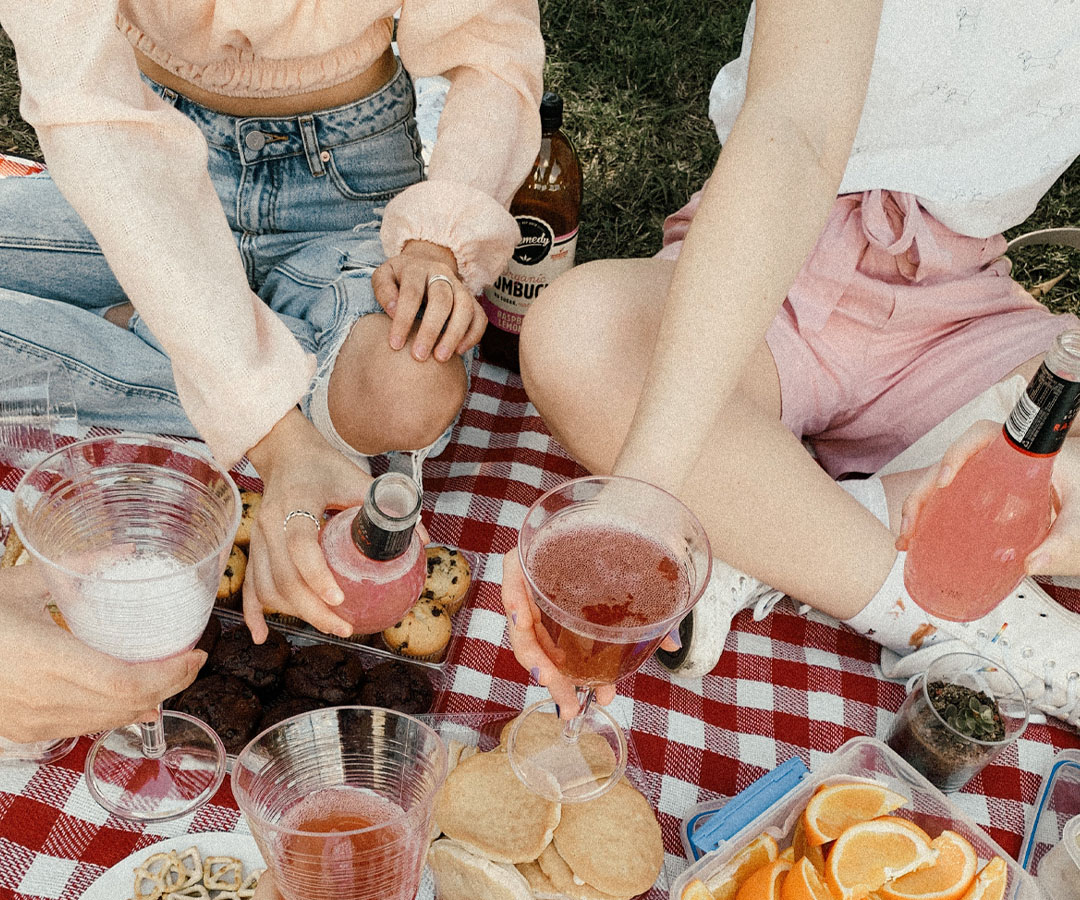 CURRENTLY TRENDING IN /
LIVING
your complete summer shopping guide
Get creative with the space you do have
I have a weird personality quirk in that I crave organization but am inherently messy (I'm a hoot! Invite me to dinner!), so I try to make it as easy as possible for myself by using a lot of ~organization gadgets~. And okay, they aren't "gadgets" so much as "drawer dividers" but follow me down this path. I do very bad with enclosed spaces in that I just stuff clutter and empty face mask pouches and Target tags in them, close them on up, then dust my hands together like a cartoon character. That's all set then. 
But lately I've been on a quest to Be A Better PersonTM, and the first step has obviously been investing in drawer dividers. I can't tell you what a relief it is to immediately see that you don't have any clean underwear, instead of hunting furiously for 20 minutes only to discover that you don't have any clean underwear.
My other favorite option for creative storage is finding clear, plastic bins that are really short (i.e, made to slide under a bed) and sliding them under any and all furniture that feels appropriate. I have them under the bed (out-of-season clothes, extra toiletries like tampons and contact solution, just cords upon cords upon cords) and under my couch, one underneath my dresser; and stacked up in my one, singular closet. If you fold your clothes inside of them, they worked stacked out in the open and styled with shoes arranged on top.
TIP: I used to have a classic "college" laundry basket that was hot pink and covered in stickers (including one of the Apple logo stickers and yes, I am ashamed). It worked well for undergrad and less well for an apartment without a convenient closet to stuff it in. I just swapped it with a tall braided basket that I keep underneath my rolling closet rack, next to a few of my shoes. It adds a nice textural element to the space and looks infinitely more pulled together and styled than my old one. Win, win, win, we all win.
Be strategic about storage in plain sight
My apartment was built in the '20s, which means it has charming wainscoting and pretty built-in shelves, but also boasts crumbling plaster walls (the ceiling above my shower is caving in, it's fine) and absolutely no storage space. Truly, NO STORAGE SPACE ANYWHERE. There is one (one!) tiiiiiiiiiiinnnnny closet, which I have already overstuffed with everything possible and isn't in the vicinity of my closet anyway so it's a moo point.
This means I had to get pretty creative with clothing storage. I love industrial-looking clothing racks and snagged this one to hang my most-grabbed items. Note: I'm partial to velvet hangers (less sliding), but wood is also a jam. I know some people use wire hangers and to that I say a polite "exsquoz?"
I also try to keep my shoes relatively organized so that they can be stored out and around the apartment as an intentional and chic accent instead of, ya know, a spatial necessity. Cheap open shelving works great for this (see Kat Tanita's enviable shoe situation above) as well as storing pretty folded sweaters and jeans. Choosing open shelving also forces you to be tidy with your clothes and/or shoes and/or life because it is all just hanging out there for the world (read: my cat) to see.
TIP: Wall space is your best friend when you're running low on square footage. You can hang anything on the wall. Purses? You know it, boo. Scarves, belts, hats, coats? Abso-frickin-lutely. Jewelry, keys, the miscellaneous detritus of life? Hang it up, baby.
Create a vanity area
A vanity area — no matter how tiny — makes getting ready SO MUCH BETTER. I like to imagine I'm a Hepburn (Audrey or Katharine, depending on the day), spritzing myself with one of those squeezy-perfume-thingamabmobs as I dash out the door for a date with Gregory Peck (instead of dashing out to CVS to buy more acne dots and Diet Coke).
I bought one of these clear makeup organizers last year and it has literally changed my life. And yes, I'm using literally correctly here. Seeing all your accessories and sunglasses and lipsticks will help you remember you actually bought them (it has really curbed my just-another-red-lipstick checkout purchases) and makes the second half of your getting ready process feel much snazzier.
TIP: I have A LOT of makeup and skincare bits and bobs that I've accumulated over 26 years as a Real Ass Adult. So much that it didn't all fit in these organizers or work styled on top of my dresser, so I bought a few of these plastic bins for the top drawer (measure first to make sure they'll fit!) that hold any catchall stuff. I have three nestled next to my undies: one for makeup, one for skincare, and one for hair stuff — it's such a relief when you're searching for an elusive hair tie in the morning. This is also a great place to store things you want within easy reach, but don't necessarily want to ~display~ like your radiant skin gummies.