When I first got into makeup, I would spend hours upon hours researching dupes. I was a wee middle school child who made $20 once a week pulling weeds in my front yard, so getting my hands on the beauty favorites of my favorite YouTubers at the time (I was obsessed with Pursebuzz!) was not exactly possible. So, I spent my days looking up dupes for MAC eyeshadows, Nars blushes, and Urban Decay eyeliners.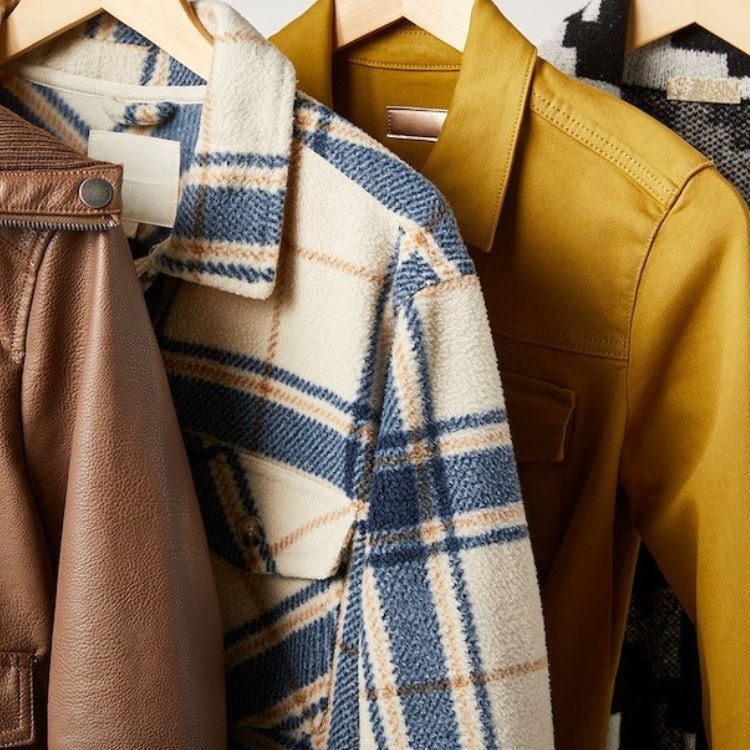 ...and it's wallet-friendly
Now don't get me wrong, we all know I have a deep fondness for high-end and luxury beauty products. But as a wannabe beauty guru and beauty writer, I love being able to give people (hello!) inexpensive alternatives for my favorite products with a high price tag. I put my favorites to the test and picked up drugstore dupes to see if they really held a candle to my highest-rated makeup items. Spoiler: some were so much better.
The Glossier Cloud Paints started my obsession with both blush and Glossier as a brand. It is a water-based cream blush that almost looks like a watercolor on your cheeks. The shades are versatile and natural but always give me a flushed appearance. I could go on for days about how these are one of my favorite makeup products of all time. This spring, a whole slew of cream blushes was released at the drugstore, and this one from Maybelline was the first one I tried. I wouldn't call these exact formula dupes; however, I like them just as much. The Maybelline is a gel-cream formula which gives a very dewy look on the cheeks (see photo above!), whereas the Glossier blends out to be more skin-like. They have the same staying power, similar shades, and neither lifts up your foundation underneath. I've been loving using this (I have "Nude Burn" but want to pick up more!) all over the cheeks, on the tip of the nose, on the tip of my chin, and on my forehead for that all-over blush look.
If I had to choose… Glossier Cloud Paint
I never understood the need for a color corrector until I tried the Becca Under Eye Corrector. Color correctors just added extra makeup I didn't need, and other than blemishes, I didn't have much to correct. Then, I magically developed under eye circles. I'm not sure if it's finally my five hours of sleep a night catching up with me or genetics, but concealer stopped doing the trick. The Becca was the first thing I picked up, and I quickly fell in love. It is very emollient and creamy, and it actually makes my concealer look better (which often isn't the case for other color correctors). The only con with the Becca is the $32 price, but I tried this Pixi corrector (which I grabbed from my mom's makeup bag—thanks, Mom!) to see if it could do the same job at less than half the price. The Pixi is much more opaque than the Becca, which would probably be great for someone with deeper dark circles or with a deeper skin tone (Becca offers two shades, but I find they are both pretty light). In the end, I thought the Pixi was pretty good, but I prefer the radiant look of the Becca just a bit more.
If I had to choose… Becca Under Eye Corrector
To be fair, I actually used the Flower Beauty foundation before the Anastasia Beverly Hills (ABH) one, but once I tried the ABH, I recognized it's similar (but much better). I used to love this Flower Beauty foundation—it was my favorite foundation for most of 2018—because it's incredibly dewy and hydrating. I noticed the ABH foundation has a similar formula (thinner consistency, medium coverage, and radiant finish), but the ABH (my current favorite foundation!) does all of that with a longer staying power, a more natural-looking finish (the Flower gets oily on me pretty quickly), and a better shade range. If you have extra-dry skin, the Flower would probably be a good choice for you!
If I had to choose… Anastasia Beverly Hills Luminous Liquid Foundation
I'm a Natasha Denona stan; I've never tried anything from her I haven't loved. But her products are essspensive, to say the least. ELF just released these Bite Size shadow quads that look pretty similar to the ND mini palettes (which I love so much). I picked up the blue palette because I wanted more of these shades, so I can't say if there are any shade-for-shade dupes in these palettes. In terms of formula, are these ELF shadows as good as Natasha's cult-favorite formula? No, but for $3 (!!!) these perform pretty damn well. The mattes blend, the shimmers are shimmery, and they stay well on my eyes with a primer underneath. I can't complain.
If I had to choose… Natasha Denona Mini Glam Eyeshadow Palette
I've seen dozens of reviews comparing these products, so I had to give it a shot. The Hollywood Flawless Filter is one of my favorite products to use as a liquid highlighter. It's natural, but it still packs a punch in the radiance department. I won't keep you waiting: these are not dupes. But I still like the Milani; instead, I prefer to use this as a primer. It's a slightly thicker formula with a lot less glow than the Charlotte Tilbury, but I still like the look of it under makeup.
If I had to choose… Charlotte Tilbury Hollywood Flawless Filter
Glossier's lip gloss is always nearby; it's the glossiest, most wet-looking formula I've ever found in a lip gloss. (I also recently tried the red one, and I love that one too!) But I can't necessarily have 10 $14 lip glosses in every area of my home, my workplace, and my purses. This ELF one was touted all over online as the best dupe for this gloss, and at $3, I was honestly wasting my money not trying it. Again, it's another one of those that works as well, but I simply live and breathe the Glossier gloss. It's a little thicker and glossier, but if you're not a clear gloss connoisseur, you can't go wrong with the ELF.
If I had to choose... Glossier Lip Gloss
Milk Makeup's Matte Bronzer changed my mind on cream bronzers. I had never tried a cream bronzer that wasn't patchy or too hard to blend out or much too sheer. This product made cream bronzing/contouring a daily makeup ritual for me. I saw tons of comparisons of my favorite Milk bronzer to this one from Wet 'N Wild. I'm a huge fan of Wet 'N Wild (their blushes, their liquid eyeliner, and their highlighters are among my favorites), so I had high hopes for this product. Pros: it's slightly smaller and more angled than the Milk, so if you like to apply it straight from the tube, I find that way easier with this product. Cons: it's much harder to blend. I ended up adding some setting spray to my face to add some extra moisture to help it blend with my foundation underneath and not look so stark. I also prefer the shade of the Milk for my skin tone. I use the "Blazed" shade (the darker one) because I like that it's slightly warmer; if you're planning to contour, "Baked" might be a better shade. I also like the finish of the Milk better; dewy and radiant is the name of the game, people.
If I had to choose… Milk Makeup Matte Bronzer
TBH, the Tarte Shape Tape isn't a favorite for me, but because so many people love it, I couldn't leave you hanging on a product I think is eons better. If you love the full-coverage, buildable, long-wearing performance of Shape Tape, this Milani concealer does that without sinking into fine lines and leaving your under eyes dry and cakey. I like Shape Tape when I first apply it; my undereyes look perfected and smooth. But as the day goes on, they get dry and crusty and not cute. This Milani concealer never gets dry like that, and dare I say it, it even has more coverage. I swore by this concealer in the summertime to spot conceal and skip foundation, but I also will use it on days when I want to cover up blemishes or stayed up all night bingeing Criminal Minds re-runs.
If I had to choose… Milani Conceal and Perfect Longwear Concealer
Ah, my favorite foundation that kills my bank account every time. This is one of my favorite foundations I've ever used, but buying it makes me want to cry. It's expensive AF and contains a quarter of the product you get in a traditional foundation. But it looks divine on my skin. Wanting to repurchase but spending all of my money on Jonas Brothers concerts, I gave this viral dupe a try. Oh, honey, absolutely not. Like I said, I love Wet 'N Wild, but this couldn't hold a candle to my beloved Hourglass foundation. The shades didn't look right on my skin, the coverage was dismally light (although feeling heavy and cakey) and not buildable, and it creased in fine lines I didn't even know I had. I want to say this would be good for dry skin because it made me look painfully oily, but it also clung to any and all texture, so if you have dry patches, I'd call this a no-go. I'm so sorry, Hourglass, I will never stray from you again.
If I had to choose… Hourglass Vanish Seamless Finish Foundation Stick
I love and swear by both of these mascaras, and I constantly see them compared as dupes. I'm here to say they are similar on my lashes, but as I explained previously, I love them for different things. Kush Mascara is bold and intense, and I don't get that same volume with the Covergirl. However, the longevity and lack of smudging or flaking is in both formulas. I love the Covergirl Exhibitionist for those in-between times when I want a little drama but nothing crazy.
If I had to choose… Milk Makeup Kush Mascara
What are your favorite drugstore dupes?! Share with us in the comments!