For most of us, the first makeup item we get our hands on in our lives is mascara. Our moms teach us how to not poke ourselves in the eye, how to curl our lashes, and how to not get mascara all over your face. We ignore her advice, getting mascara pretty much everywhere but our lashes. Mascara is one of the most nostalgic makeup items for that very reason, and it's a staple in the beauty routine of pretty much anyone who wears makeup.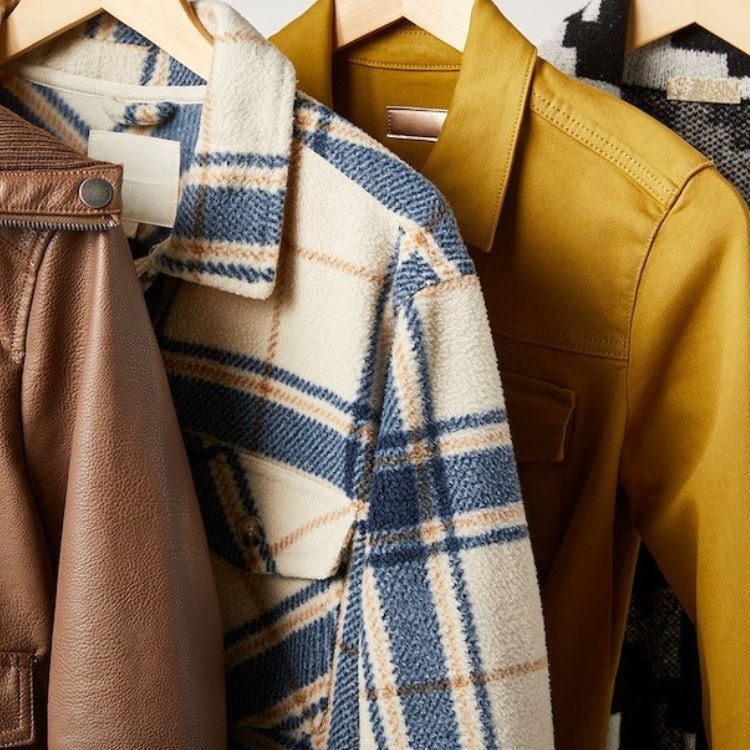 ...and it's wallet-friendly
If you're asking me, mascara is an art. A look is almost never complete without mascara (unless it's a no-mascara look which is also a whole statement on its own). It opens up your eyes in a way that other makeup products can't do. Because of all of this, I've bought dozens of mascaras in my lifetime; it's one of the cheapest makeup products, so every time I go through a tube, I pick up a new one at the drugstore or those aisles of Sephora that suck me in every single time. However, I go back to the same five as my holy grails. There's nothing like trying a new beauty product–I'll be the first to admit I buy way too much in the spirit of "trying it out"—but there's also something to be said about going back to your favorite formulas again and again.
After spending my hard-earned cash on too many mascaras in 2019, I'm here to help you to only buy what's actually worth it. I've got my lash routine down to an exact science. Don't feel like you need to wear or own five different mascaras to have perfect lashes—I guarantee at least one of these will blow your mind.
My best friend and I bought this mascara on the day it released in 2018—her for the novelty and me because I love Milk Makeup and the idea of CBD in cosmetics. It quickly became a staple for both of us. Every few months, she'll text me that she has to go to Sephora to pick up a new Kush because she refuses to be without it. I love this mascara because it makes my lashes look huge and voluminous. I've never gotten more compliments on my lashes than I do when I wear this mascara. People constantly ask where I got my lash extensions done, and I point them right to this. The packaging is also very weighted, making it feel like such a luxury to put on in the morning (even though it's not priced nearly as high as some other luxury mascaras). The wand is pretty large, but I don't find that it's hard to get the inner corners or my lower lashline.
I use this mascara any time I want big, bold lashes. It makes your lashes look textured and multi-dimensional in the same way you'd get with false lashes. Special occasions, date nights, smokey eyes—you name it, and this mascara pulls through.
This is the best waterproof mascara I've ever tried. It's a tried-and-true product that I've been using for years. I buy it in the brown or black-brown shade to wear on beach days, vacations, or days in the summer where I don't want to wear a lot of makeup but want to look put-together and feel confident. The black shade is also great, but I particularly love this product when I'm going for uber-natural lashes that don't budge all day.
If we're calling Kush Mascara my favorite for special events, this is my favorite for every day. I like dramatic lashes all the time, and while Kush gives me a pretty bold look, Monsieur Big separates and lengthens, giving my lashes a semi-natural dramatic look. Imagine you're wearing a pair of natural false eyelashes. My lashes don't look crazy-intense, but it opens up my eyes in a way that other mascaras don't.
My other favorite aspect of this mascara is how it layers. You can put on coat after coat, and it never gets flaky, never smudges, and never gets clumpy. It's the best touch-up mascara I've ever found because it revives your look without getting wonky. I refuse to ever be without this mascara. I keep a mini in my desk and in my makeup bag, and I've taken it out to bars with me to touch up after I start getting sweaty and gross.
When I'm going for a "no-makeup" makeup look, this is the mascara I use without fail. It doesn't add a lot of volume, but it separates and lengthens my lashes like nothing else. It makes it look like I naturally have the longest lashes ever. I'll wear this on work-from-home days when I'm just going to a coffee shop or on days I want another feature (say a red lip or an intense highlight) to stand out.
Also, this mascara is a godsend if you have stubborn lower lashes. The wand is skinny and very small, so it makes getting in all those little crevices that a big wand can't very easy. When I really want my eyes to look big and awake, I'll put on one of the above mascaras and then go in with this to make sure the inner corners are coated in mascara too.
This is a recent mascara discovery, but it's one I don't think I could live without. If you're going for bold lashes on a budget, this has a very similar look to the Kush Mascara. The wand is an hourglass shape that really grips onto every lash and coats them with the mascara. It gives mega-volume without clumping. My mom's bottom lashes tend to smudge with practically every mascara she tries, and they held up all day with this mascara. I love using this to double up my mascara too. It pairs well with all the other mascaras on this list to give a very bold look without having to stress with putting on false eyelashes.
Honorable Mention
I play by the rules, so I couldn't include this in the above-recommended list because I did just try it. However, I can confidently say it might be the best mascara I've ever tried. I did a wear-test the first day I wore it (both for the people but also because I'm insane), and I was blown away with the performance. It stayed put all day long, and I never felt like I needed to re-curl my lashes. I've worn it every day since and am thrilled with the result every time. I'd say the length and volume is in-between what I get with the Kush and the Monsieur Big, so it's great for every day but also for a more dramatic look. I couldn't say enough good things about this formula; your lashes look fluffy, there are no flakes, nothing smudges—all good things from me.
What are your favorite mascaras? Tell us what I should try next in the comments!