When you first get into beauty, you're faced with quite the conundrum: Do you go with drugstore skincare products or high-end ones? On one hand, drugstore beauty is inexpensive, accessible, and quite well-loved. But high-end has high claims, fancy packaging, and a host of influencers and fans backing it up. You're left wondering if it's all one big marketing ploy or if there's really a difference between the cheap and expensive stuff.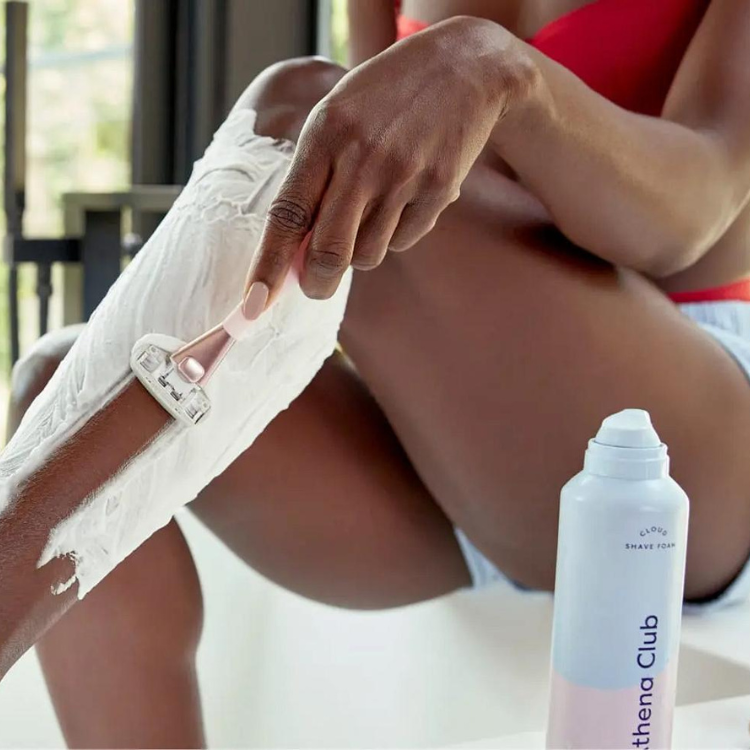 "This razor gave me the silkiest, smoothest shave I've ever had! I never get any cuts or scrapes, even on those hard-to-shave places."
The good news is that the experts say there's a place for both in your skincare routine. High-end skincare is expensive and fancy, so it has to be better, right? Not quite. We asked two dermatologists what they think about the drugstore vs. high-end dilemma, and their response was shocking.
Meet the expert
Dr. Naissan Wesley
BOARD-CERTIFIED DERMATOLOGIST
Dr. Wesley is a dermatologist and Dermatologist Surgeon at Skin Care and Laser Physicians of Beverly Hills.
Meet the expert
Dr. Lian Mack, MD, FAAD
BOARD-CERTIFIED DERMATOLOGIST
Dr. Mack is a dermatologist in New York City who focused on treating skin issues for People of Color.
What's Better: Drugstore or Luxury Skincare?
When it comes down to drugstore vs. luxury, there isn't really an answer. "There are many factors that influence the difference in price between drugstore and luxury skincare. However, the price of a product has nothing to do with how efficacious it is," said dermatologist Dr. Lian Mack. So, if it's not about price, what is it? Luxury skincare comes down to cost of production, such as packaging, quality and concentration of ingredients, and the name.
Packaging
Whether you like an all-white, minimalist bottle or organizing your shelf into a rainbow, there's no denying the way packaging impacts our interest in a product. But according to dermatologist Dr. Naissan Wesley, packaging is about more than just aesthetic purposes. Some ingredients, like vitamin C, have specific packaging requirements to keep the active stable, which can drive up cost. Other products require specific, custom packaging depending on the needs of the product. This drives up the cost for the brand significantly, which trickles down to the consumer.
Ingredients
"The main difference between drugstore and luxury skincare is some of the ingredients used," Dr. Mack said. When it comes to hydrating and cleansing the skin, the ingredients are inexpensive, which is why drugstore brands hit it out of the park with their cleansers (like our editor favorites from CeraVe) and moisturizers, whereas the ingredients necessary to treat acne, aging, and hyperpigmentation haven't historically been available in inexpensive formulations. As the skincare industry is evolving, we're seeing an influx of inexpensive products that address those concerns. But because high-end brands have had the monopoly on anti-aging and treating skin ailments all this time, those formulations are what have dominated dermatologist offices and celebrity skincare routines.
Where to Splurge
Both Dr. Wesley and Dr. Mack suggested splurging on your vitamin C. "Stabilized vitamin C in a high-end product often comes from a quality source to maximize its antioxidant properties in moisturizing, treating, and reversing photoaging and to help even skin tone," Dr. Wesley said. Vitamin C formulations are not all the same, and when in a water-based formula, they can destabilize when exposed to too much air (a nod to good packaging).
SkinBetter Science
"I prefer vitamin C serums that contain more stable formulations of vitamin C like Skin Better Science's Alto. It contains one of the most stable forms of vitamin C: tetrahexyldecyl ascorbate," Dr. Mack said.
Dr. Mack also looks to the concentration of the active ingredient, which can often be an indicator of why the price is higher on a product, looking for stable forms of high-quality versions of vitamin C like tetrahexyldecyl ascorbate and L-ascorbic acid. "I also look for brands that contain retinoids (vs. retinols), like Skin Better Science's Alpharet," Dr Mack said.
SkinBetter Science
This dermatologist-loved formula combines alpha hydroxy acids and retinoids for an overnight treatment that tackles fine lines and wrinkles, acne, texture, and hyperpigmentation.
But it's about more than just the ingredients in your products, according to Dr. Mack. It's also about what's not in them, like fragrance, dye, and parabens and making sure that the brand is cruelty-free or vegan if that's important to you. Clean products that don't contain a lot of preservatives tend to require more expensive ingredients to keep the ingredients stable, and these ingredients often have shorter life spans. This drives up the cost because companies want to make sure that shelves are constantly stocked with new products.
Where to Save
Not every step of your skincare routine requires a splurge. Dr. Mack and Dr. Wesley shared the drugstore products they love most:
Vanicream
"I like Vanicream products because all of their products are free of the preservatives and fragrance that most commonly cause irritation in some people," Dr. Wesley said, adding that the Moisturizing Cream is "emollient and soothing to the skin."
Avène
Dr. Wesley loves Avène for sensitive skin, especially their classic soothing water spray.
Catrice Cosmetics
Dr. Mack is a big fan of Catrice Cosmetics because they have active ingredients at an affordable price with their new beauty boosters line. "I love the Pore Minimizing Serum. Packed with a 10 percent niacinamide, this booster helps to minimize the appearance of pores, improve uneven skin tone, and soften fine lines."