Although it's already mid-December, it's totally fair to not feel 100% in the holiday spirit—and you're not alone if you feel that way. You might be feeling like you need a last-minute boost to get yourself in a festive mood (but hey, absolutely no judgement if you've decided to just skip out on the festivities this year). If you do want that extra boost, one of the easiest ways to do so is to add a little bit of holiday decor into your space.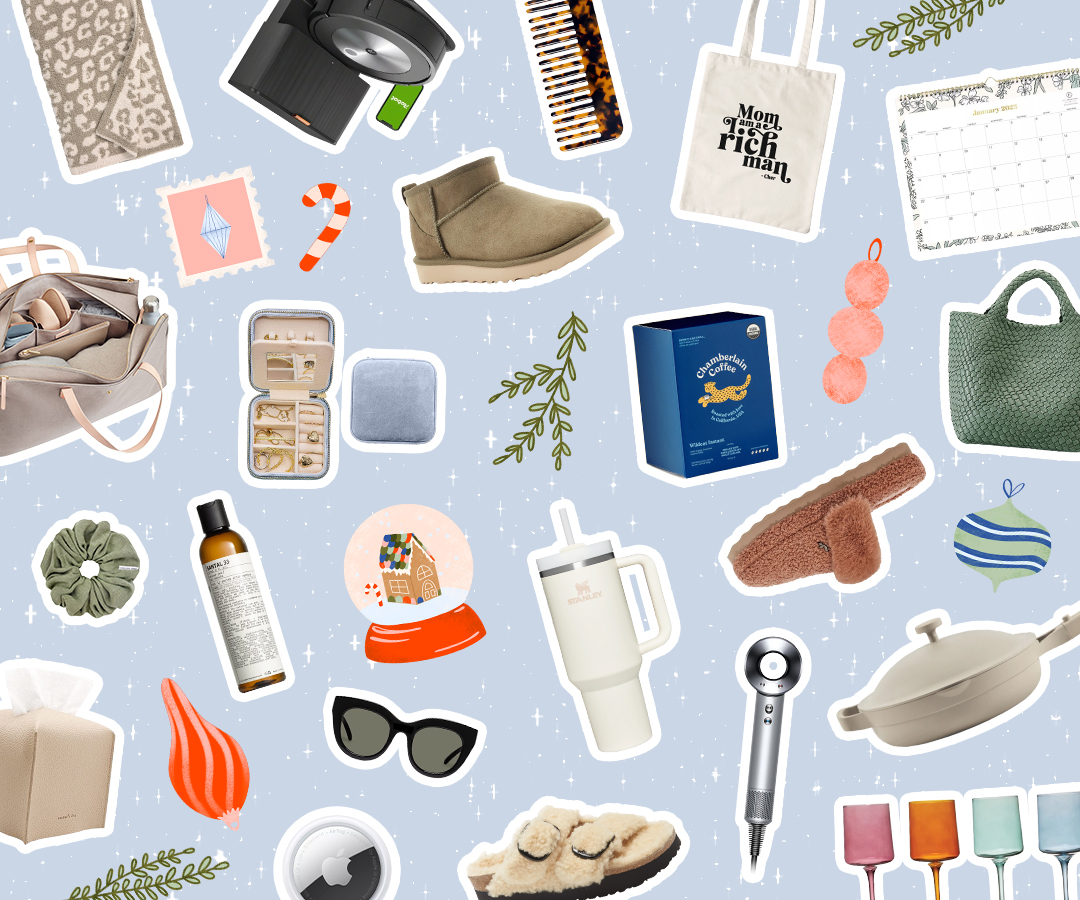 With hundreds of thoughtful gifts, you're sure to find something for everyone on your list!
It's not too late to add a few extra touches into your home that will make you smile and raise your spirits, whether that's some faux greenery, candles, cozy textures, or a few mini trees. We've searched the internet for a few easy holiday decor ideas that you can take some inspiration from, plus a couple of DIYs to try as well as some Amazon picks that can get to you in just a few days. Check it all out below:
1. Put a few mini trees in your everyday spaces
This is my personal favorite way to decorate for the holidays. I have bottle brush, wooden, glass, and gold trees in every nook and cranny of my apartment—and I don't regret it a bit.
2. Drape a garland around a window
There's just something about a pine garland around a window that says, "I just landed in a Nancy Meyers movie." Whether you go for real or faux, this simple touch is sure to boost your mood daily.
3. Swap in some extra cozy textures
One of the easiest ways to add seasonal touches to your home without going over the top is to swap throw blankets and pillows for ones in cozy textures and patterns like plaid, faux fur, sherpa, and chunky knits.
4. Place some festive sprigs in any vases you have
Everyone has at least a few vases and other containers in their home that are either empty or filled with other faux greenery. Swap out your usual choices for a few festive seasonal sprigs (real or fake!) for a super simple touch that makes a big difference.
5. Add a bit of faux greenery to your bedroom
Bedrooms tend to get the least amount of attention when it comes to your holiday decor, but since they are the last things we see before we go to bed and the first when we wake up, the bedroom deserves a little bit of love too. Adding a few simple touches like a faux wreath and small tree is a great way to do just that.
6. Add candlesticks to bring extra warmth to a room
If you want your home to feel warm and cozy but like to keep things pretty neutral, gold candlesticks with white candles placed on your mantle, tables, or any other surfaces would be a great addition to your space.
And if you're feeling crafty, check out these DIYs to try:
1. Wreath ornaments
Is your tree still looking a little bare? These fun DIY wreath ornaments require only a few supplies, are quick to make, and will add a chic boho touch to your tree.
2. Tassel tree
My family and I did this fun DIY together last year, and we all talked about how much we still loved them when we brought them back out for this season. This is the kind of DIY that is relaxing and low-pressure because you can take the basic concept and make it your own.
3. An easy holiday print
Do you own a printer and a frame? Then this DIY is for you. Simply purchase the downloadable sheet music of your choice from Etsy (or create a fun print of your own!) and place it in a fun gold frame for an easy-yet-festive swap.
4. A greenery swag
If you're wondering what a holiday swag is, don't worry, I was too. A swag is a short, symmetrical holiday garland that you can place wherever you like. This would be a super fun DIY to do with fresh greenery from your local farmers market or grocery store.