POV: We're already a week into December and you still haven't decorated for the holidays yet. At this point, hauling out your holiday decor only to pack it all away again a few weeks later sounds like too much effort, but you still want your space to feel cozy and festive. If this sounds familiar, these winter decorations are for you.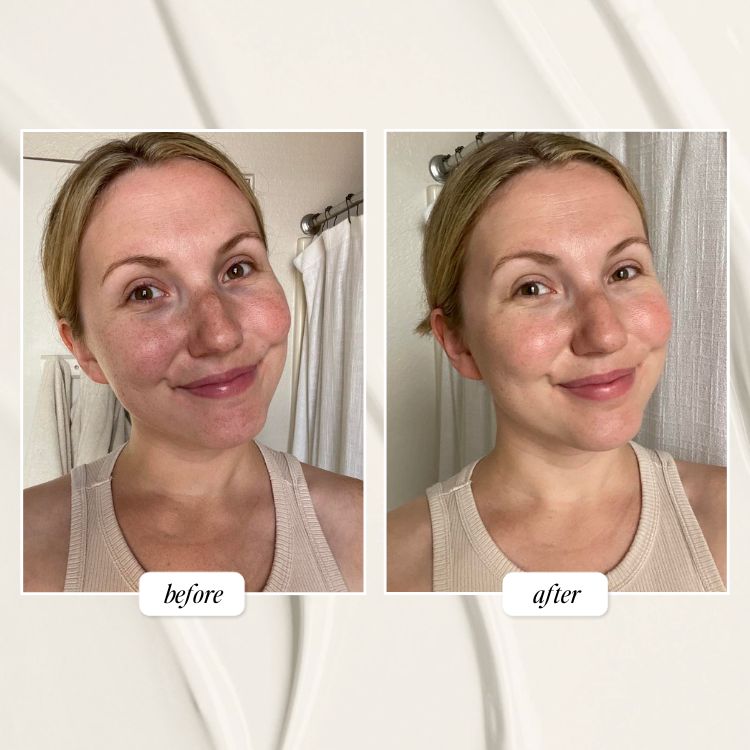 We rounded up a bunch of winter decorating ideas that are easy to execute at a variety of price points, and because they aren't holiday-specific, they won't look out of place after the ball drops on New Year's Eve. These simple additions will help you create a cozy, wintery space that you won't mind burrowing inside during cold and snowy days. Plus, if "get organized" isn't exactly on your New Year's resolution list, you'll be pleased to know that you can keep your decor as is until the weather warms up a bit.
Cozy things up with throw blankets.
We probably don't have to convince you to splurge on another comfy throw blanket (can you really ever have too many?). Drape a blanket on the arm of a loveseat, fold one over the backside of your couch, or stack a few in a woven basket by an armchair. Reach for tartan plaid prints or faux fur blankets—both give off a general winter feel that you can enjoy well into the spring.
Swap out your throw pillows for the season.
One simple way to set the tone throughout the changing seasons is to switch out your throw pillow covers. This winter, re-create ski lodge vibes in your living room by tossing cable knit and faux fur pillows on your couch. Dim the lights, snuggle up, and turn on The Holiday to complete the vibe.
Set the mood with a scent.
Whether you're hosting friends or winding down at the end of your work day, you can create a welcoming ambience by lighting a winter-inspired candle. Reach for fragrances with notes of wood, nutmeg, spruce, or peppercorn rather than sweet scents like gingerbread or peppermint (which can feel a bit too Christmassy).
Place spruce branches inside a vase.
If a scented candle just isn't cutting it, consider displaying some fresh spruce branches in a pretty vase. Nothing says winter quite like the smell of evergreen trees, and most grocery stores have bunches readily available during this time of year. Another option is to grab some faux spruce bundles, which will still give your space a winter-inspired look, minus the pine needle mess.
Pro tip: When picking a vase, be sure to choose one with a narrow opening. That way, you can use just a few sprigs and don't have to buy in bulk to fill the vase.
Make your own tea and hot cocoa station.
'Tis the season to treat yourself to a cozy beverage. Set up your own hot cocoa station to enjoy long after the holidays have passed (you'll undoubtedly crave a warm beverage during winter movie nights or game nights with friends).
To start, place some wintery mugs and a milk steamer on a countertop tray. Then fill a canister with your favorite hot cocoa mix and add toppings like marshmallows or wafer cookies to an accompanying glass jar. Not a hot chocolate fan? Create a similar setup for coffee or tea.
Incorporate warm metallic accents.
Accessories in metals like brass and gold can add a sense of warmth to a living space, which is particularly handy as the days get shorter and the nights get darker. Sprinkle in a mix of metallic items throughout your living room, kitchen, or bedroom to give off a more inviting feel. Items like candlesticks, trays, and lanterns can easily do the trick.
Hearth & Hand with Magnolia
Update your bar cart glassware.
The holidays often signal an influx of seasonal cocktail-making, so the drinkware on your bar cart should reflect that. Swap out your rosé and mimosa glassware for champagne coupes, Irish coffee mugs, or old-fashioned glasses, all of which work well for cold-weather drinks. Classic glassware is always a good investment, but if you're looking for something with a bit of a wintery vibe, gold-rimmed detailing is just the right amount of festive.
Create cozy mood lighting.
While your Christmas lights might come down right after the holiday, you can still emulate the glow with flameless candles. Set them inside gold lanterns near your fireplace or in candlesticks of varying heights on your dining room table. Most battery-operated candles can be set on a timer, meaning you can come back home at the end of the day to a beautifully lit space.
Place a wintery doormat on your porch.
You can find holiday-specific doormats aplenty, but you'll get more use out of this item by opting for something with a wintery theme. Whether you live for that après ski or enjoy the beauty of a good snowfall, these cheerful doormats will certainly add some personality to your porch.
Put a winter wreath on your front door.
A festive wreath will spark joy each time you walk through your front door. Rather than hanging an over-the-top Christmas wreath, consider picking something that's a bit more timeless. Wreaths made with plain cypress, faux white berry, or pinecones are all in-season options.
Refresh your bedding.
There's nothing cozier than slipping into flannel sheets on a cold winter night. Trade your linen or cotton bedding for something that's not only heavier-duty but also has some seasonal flare. Checkered or plaid prints feel extra cozy this time of year.
Swap out your coffee table books for something more wintery.
Your winter decorations won't be complete if your coffee table books flaunt bright colors or summery images. Replace them with books with more seasonally appropriate themes, like skiing or snowy scenes. They'll be fun to flip through as you sit by the crackling fireplace, and you'll surely look forward to pulling them out year after year.