If the AC is blasting and you're still sweating before you've even left your home, motivation to get dressed and put makeup on can be at an all-time low. But here's a little secret: Summer is the easiest season to look cute for, and that's due to summer outfits being easier than we might chalk them up to be in our minds. A few easy summer style tips are all you need.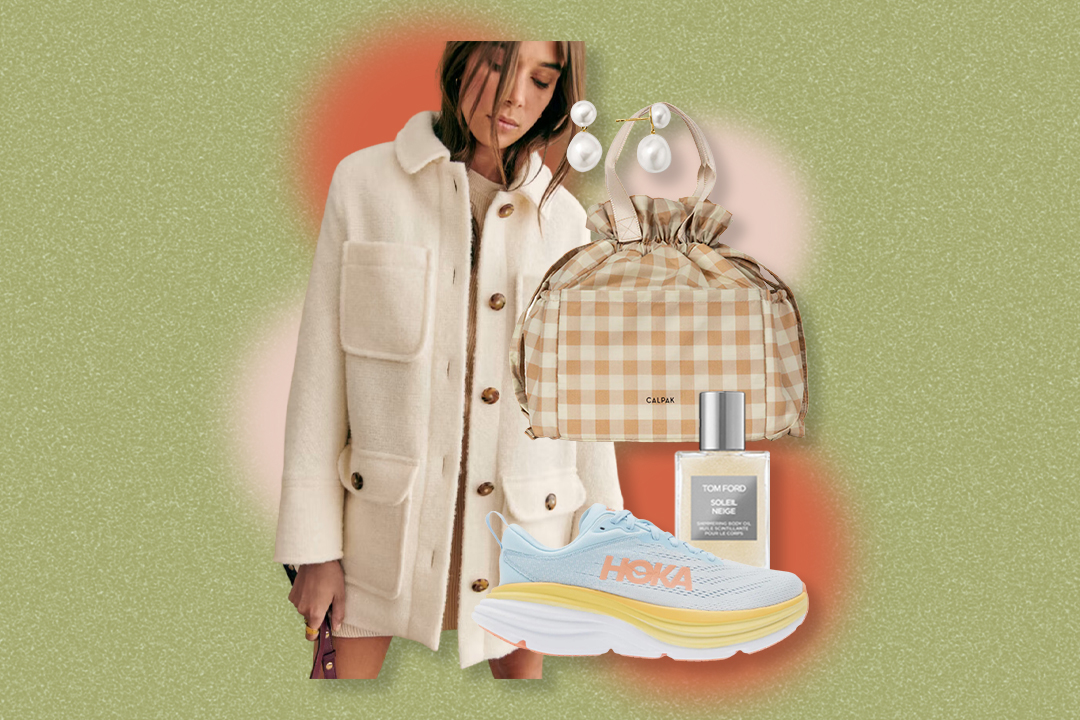 If you value your sleep over your getting-ready time (relatable) or you just don't feel like putting too much effort into your look, summer is the easiest time of the year to get away with tricking people into thinking you tried harder than you actually did. Easy dresses, no-makeup makeup, and a couple of good accessories are just a few of the tricks we keep up our sleeves for getting ourselves out the door on hot summer days.
Want to look like you spent an hour getting ready when you really got from the bed to your door within 10 minutes? We've got you covered. Keep up your snooze-button habit with these seven easy lazy-girl hacks:
1. Take advantage of dresses
We've said it once and we'll say it again: One of the best parts about the warmer times of the year is that you can make the most of dresses. Not only are they one of the most comfortable articles of clothing, but they're also a one-and-done outfit option that you can throw on and head out the door.
If you don't have a dress collection you want to reach for, investing in a few different, versatile ones—like a lightweight midi dress and a T-shirt dress that can double as a swimsuit cover-up—can suffice. You don't need dozens of dress options; you just a need few that you love and know work for you.
2. Plan out your outfit the night before
If you're an over-sleeper, I deeply relate. Peeling myself out from under my covers every morning is a battle that I never stop fighting, and it leads to a lot of snooze buttons hit and fewer minutes to get ready. The secret to not letting it hinder your look? Planning your outfit out the night before.
Sure, you might have an aversion to the habit because your mom made you do it throughout elementary school, but it's pretty foolproof. Knowing what you're planning on wearing will help you avoid the all-too-common situation where you're rushing around trying on five different outfits that you don't like, then end up leaving in one you hate anyway. Even if you end up swapping little details (like accessories or shoes) based on what you're feeling that morning, you'll have a base to work with, and that'll save some time.
3. Create a go-to uniform
It's easy to get into the habit of wearing similar outfits over and over, and we don't consider that a bad thing. If you know what works for you and have a few pieces that you feel your best in, create a mental checklist of a few outfits you know you can reach for in a pinch. For a day of errands, that might be denim shorts and a knitted tank; for a barbecue or night on a patio, it might be a midi dress and sandals. Don't listen to what Kate Sanders told us as kids—around here, it's good to be an outfit repeater.
4. Invest in accessories
You know what can make even a white-tee-and-jeans combo look like you took time into your outfit? The right accessories! And you don't need to reinvent the wheel with them to have a few that you can wear to elevate your look. A gold necklace, sunglasses you feel great in, and a statement piece or two can be constantly mixed and matched with your outfits to make you look like you tried—even when you didn't.
5. Keep your closet updated for the season
I know, I know. Regularly clearing pieces you don't reach for out of your closet is much easier said than done. But my trick to cleaning out my closet? Doing it consistently instead of all at once.
When I reach for a piece that doesn't fit me anymore or that I just don't feel great in, I'll immediately put it in a donation bag I keep under my bed rather than putting it back in my closet only to collect dust. I also keep storage containers of out-of-season clothes under my bed that only come out when it's the right weather. When your closet is free of pieces you aren't going to wear, it helps you see what you can wear more clearly, which will actually make you feel like you have more to choose from, not less.
6. When in doubt, turn to athleisure
If we've learned anything from celebrity style, it's that athleisure is for more than working out. If you feel like you just can't decide what to wear or can't be bothered to come up with a look, opting for a matching workout set can work for just about any day that you aren't going into the office. A simple tank-and-leggings combo can make you look chic and feel comfortable all day long.
Girlfriend Collective
6 colors available
Girlfriend Collective
6 colors available
Athleta
8 colors available
Athleta
5 colors available
7. Master your no-makeup makeup routine
Nobody wants to cake a bunch of makeup on only to sweat it off before you even get to the end of your block. Summer is for no-makeup makeup looks, and more often than not, that's probably only going to include a few, easy products. Ditch your full-coverage foundation and give our beauty editor's favorite summer products a try: